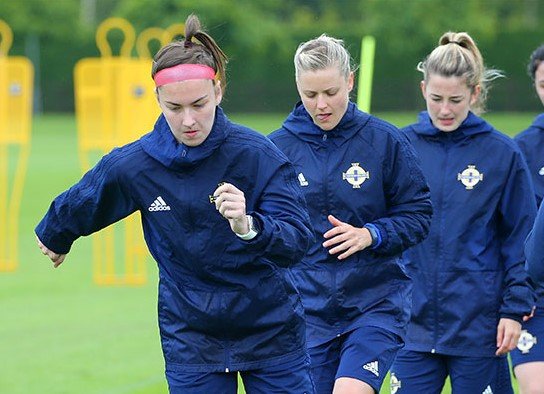 On the week that the Danske Bank Women's Premiership was meant to kick off, Josh Bunting caught up with one of its finest young talents in Chloe McCarron.
The Northern Ireland and Linfield Ladies midfielder thanks her mother for getting her involved in the game, as she said: "I was brought up with it as it was the number one sport in the house, but it was my mum that introduced me to the game and took me to my first club – a boys' club – when I was just 7".
McCarron was pivotal in Linfield winning the league once again last season after the most thrilling of title races, as it went down to the wire but the Blues did get over the line with a 10-0 thumping of Derry City.
When asked about her hopes for this season, should it get underway, McCarron responded: "I have high hopes for the league, and with a delayed start I think it'll be a little bit more competitive as teams can't wait to get back into action."
It's safe to say McCarron is a fans' favourite at Windsor Park after scoring on her debut for the Blues in a 5-2 win over Sion Swifts in 2017.
She also won the Linfield player of the year award in 2018/19, in which the team won both the Premier League and League Cup trophies and reached the final of both the Irish Cup and County Antrim FA Cup.
She is also a full Northern Ireland international and is certainly one to watch in Kenny Shiels set-up for years to come, with her array of talent in the middle of the park.
Asked about her hopes for the remaining Euro 2021 qualifiers, McCarron responded in a positive manner saying: "My hopes are to win and compete with the other top sides in the hope of qualifying, and on a personal level to play as many minutes as possible."
Speaking about her toughest opponent to date she said: "That would be Barcelona's Caroline Graham Hansen. She was outstanding when we played Norway home and away in the Euro 2021 qualifiers, as she hit a hat-trick in Belfast and a brace in Stavanger."
Speaking about the growth of Northern Irish women's football and the league, McCarron praises sponsors Electric Ireland: "It's getting more support and advertising, which is helping to attract greater interest at games, and for young players coming through. Electric Ireland has really helped the growth in women's football, through promotion and sponsorship."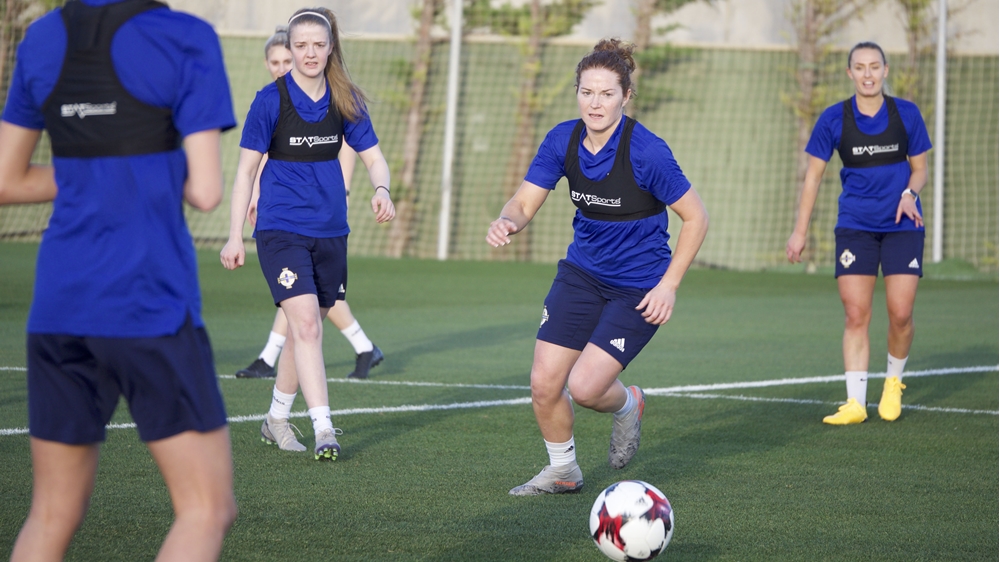 At just 22, McCarron already has incredible experience in the game, winning a number of Leagues and Cups in her time at Windsor Park.
She was asked what advice would she give up and coming players: "My advice would be to work hard and practice as amazing opportunities are there to be taken, and with the growth of the women's game it could end up being their job one day. But primarily, enjoy every minute of it."
#WEURO2021: UEFA confirm final tournament delayed until 2022