An exciting new partnership between FA Women's Championship side Lewes FC Women and Plumpton College has created an additional avenue for talented and passionate young female footballers to further their sporting ambitions both on the field and off.
STUDY & PLAY
Lewes FC Women's academy is currently linked with Cardinal Newman College (Hove), where students who prefer a more traditional educational route of working towards A Levels are based, but from next September, 16-18-year-olds who are certain of their desire to gain a more football and sport-specific vocational qualification will be able to enrol for a Level 2&3 BTEC Extended Diploma in Sporting Excellence & Performance, as part of a bespoke programme put together by the forward-thinking football club and Plumpton College.
⚽ More detailed information HERE: http://bit.ly/2SdlGuL ⚽
All academy players train at least three times a week at the same facilities as the Lewes FC Women first team, have access to the same top level of UEFA qualified coaches, and are part of a clear and direct pathway that offers them the opportunity – "if they are talented enough, committed enough and work hard enough" – to work their way into the FAWC side and compete against some of the best teams in England.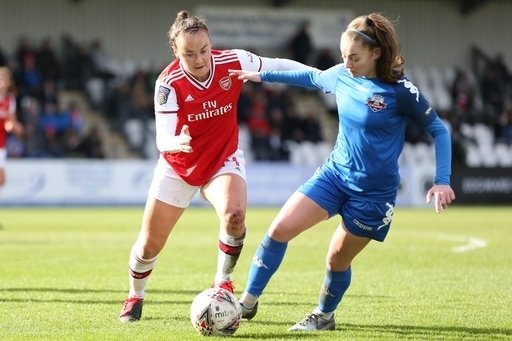 RESIDENTIAL OPTION AVAILABLE
The beautiful countryside campus location and facilities available at Plumpton College will enable students from further afield to live on site, in excellent accommodation, and be a part of the Lewes FC Women's Academy.
More info: https://www.plumpton.ac.uk/information/student-life/college-accommodation/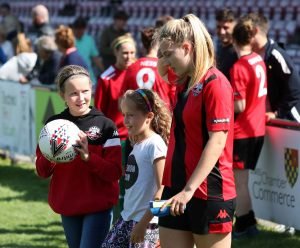 WHY LEWES & PLUMPTON?
You may be aware that Lewes FC is committed to equality and demonstrates, as a club, an awareness of the wider responsibilities of the game. Of course, that positive and humane ethos extends to their vision for their academy (which is not funded in the same way that some WSL academies are) and its players, as General Manager of Lewes FC Women, Maggie Murphy, explains:
"There is still some uncertainty around the women's game, in that it's still not an assured path towards a career, so the opportunity to partner with Plumpton College to provide a foundation for a career as well as a foundation for trying to make a living out of football is a real positive. It sets them up for life, whether in football or around football. We take more of a holistic approach and view our players as whole people and not just as players; we are thinking about their academic and professional lives as well. We place real value on the players as people."
Around a fifth of the vocational programme involves hands-on work experience and Lewes' ties with a variety of sporting bodies is a huge positive and opens many doors for senior and pathway players alike:
"We are well connected with the people at Women in Football, for example, so we have been able to put a lot of our players on leadership training programmes or look for opportunities within the community for them to become ambassadors. That's because we are supporting them outside of their footballing life – placing value on the players as people and finding ways to develop them on and off the pitch."

Plumpton College's Jeremy Kerswell is also keen to emphasise the benefits of the collaboration:
"Having Lewes FC as a partner celebrates equal opportunities for young people to improve their skills at a high-performing club, whilst gaining qualifications taught by an outstanding teaching team at our 800-hectare campus. Students will also have the option to gain additional qualifications, including football coaching and professional development, to guide them into a career pathway."
WHO ARE THEY LOOKING FOR & HOW TO APPLY?
We spoke with Alison Palmer, who is heading up talent identification for the academy (and is also a qualified coach and mum of a football-loving daughter), who told us that while they are of course seeking technical ability, perhaps more relevant is the person's all-round character, attitude, passion and approach to their game:
"We are looking for an incredible attitude, desire to learn and read the game, watch and study the game, and to be a team player. Someone who can be part of the overall story to take Lewes to the next level, because Lewes is investing in people, it believes in equality, it is trying to give players the opportunities and dual career options and cares about how they equip themselves for life. If you pull on a Lewes shirt, you are pulling on a shirt that represents and stands for a lot more than just wanting to win the game and get three points – it means a lot more."

If you want to know more, Alison (@alisonpalmer65) would love to hear from prospective students or their parents and is happy to answer questions on any aspect of the academy or programme. Email her direct.