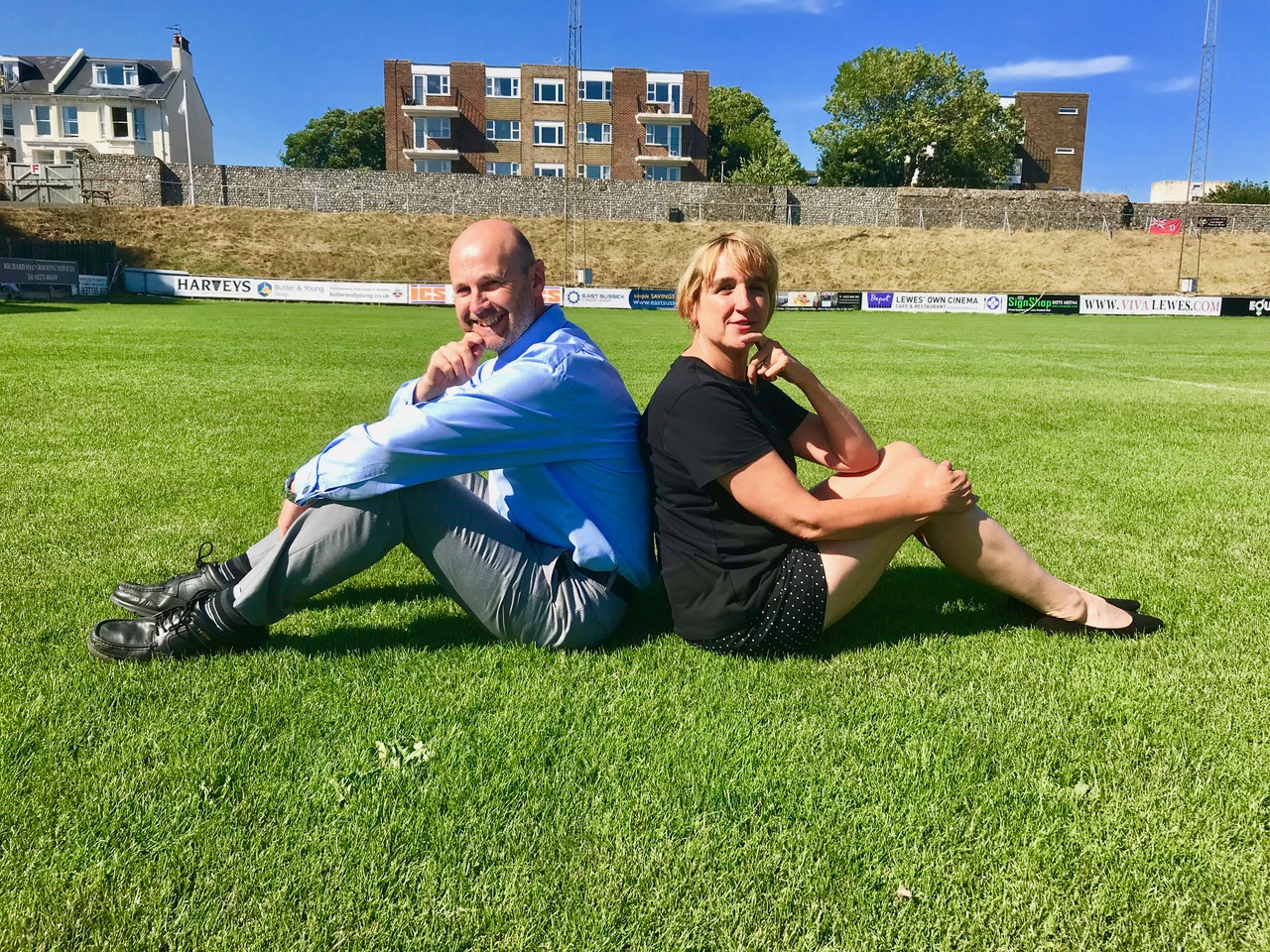 Lewes FC Women have welcomed to the club two new signings who will never score a goal, never save a shot and never kick a ball. But both are vital additions to the team.
As part of the club's elevation to the new FA Women's Championship, the FA allocated grants to each club to enable them to employ a General Manager and a Marketing Manager for the women's team.
So, after an extensive interviewing process, Lewes FC Women has appointed Jack Heaselden as General Manager and Rosy Matheson as Marketing & Development Manager.
Jack has been a professional football coach for three and a half years and has a wealth of experience in the women's game. Jack said: "I am passionate about the growth of the women's game and have been involved in football at all levels, from grassroots football development to working with the Women's Super League and various national teams."
Rosy worked for the BBC, the Glasgow School of Art and the Women's Equality Party. Rosy said: "Lewes FC is truly committed to equality and the women's team has gone from strength-to-strength. It would be really fantastic if people could show their support for equal pay in football, and other areas, by coming to our Sunday match days and supporting our women's team and by buying a £30 ownership share."
Director Charlie Dobres added: "We are really happy with our new appointments and ready for the new football season. Following our recent promotion to the Championship League, we will now be playing the likes of Spurs , Manchester United and lots of clubs affiliated to major League clubs so we really want people in Sussex to get behind us. We've already come a long way but with solid support from the local community, we might be able to get to the top of this league too at some point."