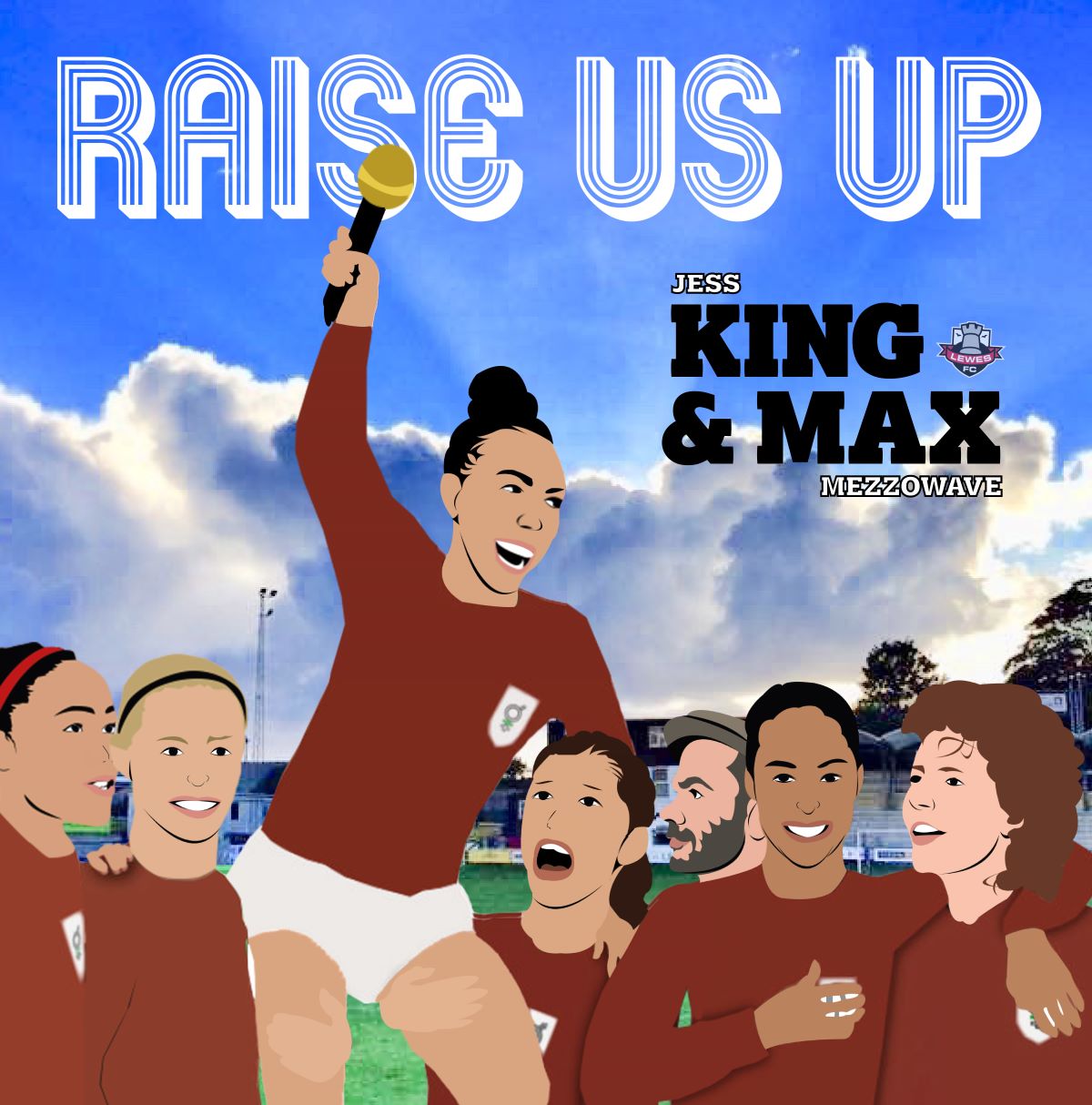 Raise Us Up is a song about women trying to break free and be heard & respected in a man's world. That could be anywhere, but this story takes place in the male bastion of football…
Raise Us Up started as a rap, written by Lewes FC Women's Jess King, to express her personal history, frustration and hopes around the struggles and hopes of women's football. Her playing career around Europe means that she has been at the frontline of the struggle for recognition and fair treatment.
The song and video are being released this Friday (29 May), but here's a teaser to enjoy.
Once, when playing for a club in Switzerland, a lorry load of brand-new football boots arrived, but when she asked if she could have a pair, she was told they were only for the men's team: She wasn't even allowed to buy a pair.
Raise Us Up also pays tribute to some of the greats in the women's game who have inspired Jess to keep going and break through: It is a rallying call to football and to the wider world that when it comes to gender inequality in football, in the world, enough is enough.
Jess and Max were introduced to each other through Lewes Football Club: One is a striker, the other a newly converted fan of women's football and everything it represents.
Everton Women's boss Willie Kirk discusses WSL decision and favourite 2019/20 moment