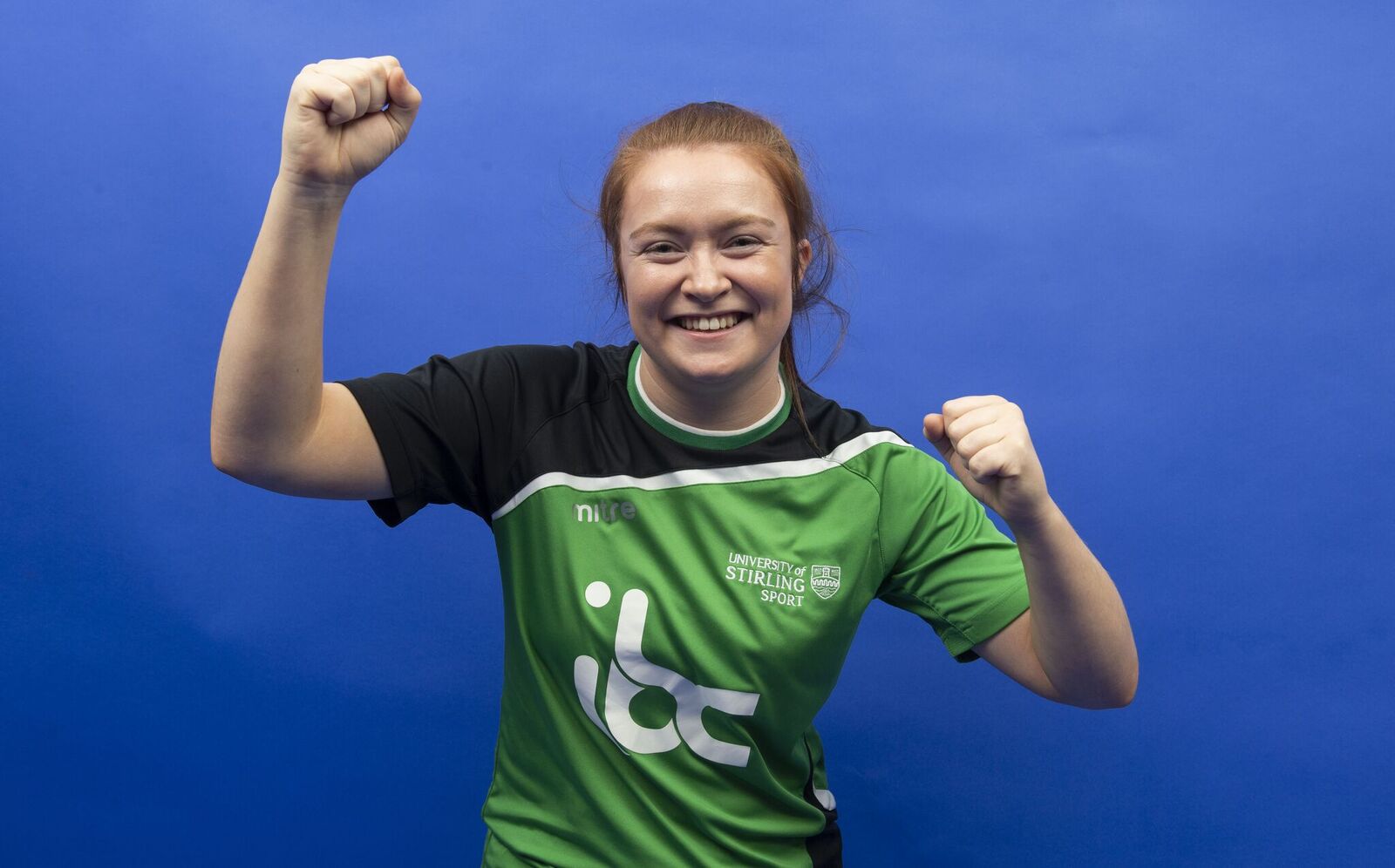 A knee injury suffered five months ago meant Stirling University WFC defender Ciara Bonner had to watch from the sidelines as her club lost their battle to remain in the top flight last term, writes CATHERINE ETOE.
A former Celtic reserve, the 21-year-old sports business management student is, however, gearing up to a return to action and cannot wait to get going as Craig Beveridge's side look to make their mark in SWPL2.
SK: So how did you do your knee Ciara?
CB: I was playing in a BUCS game, running with no-one around me and I just twisted my knee and there was a pop. I went off, got back up, came back on again and took a few steps and did the same thing again.
SK: How did you stay in touch when you were sidelined?
CB: I've kept myself as involved as I can. I'm captain for the Uni side so I go every Wednesday to all the games, we go down to England usually, so I'm there travelling with the girls. I go to every training session and try to keep myself as involved as I can and the girls and the club have been brilliant. It's so easy I think sometimes to disregard an injured player but I think that's when you as a player need them most.
SK: So are you training now?
CB: I went back two or three weeks ago and it was so enjoyable. It really helps when you go back in and you've been out for a while and the girls are so encouraging, you couldn't ask for better team mates.  They just know when to push you and when not.
SK: It must have been hard to be out?
CB: It has been hard because obviously the end of last season we got relegated and when you're sitting in the stands and watching it, it's frustrating because you can't help out your team. I love my team mates, I've got a flat with some of them, so in that way you are constantly surrounded by it, but they've been brilliant.
SK: Have you had many new recruits?
CB: One of the girls recently signed from Boroughmuir, Robin [Gallagher] and we've also got a new goalkeeper [Roberta-Leigh Cochran], both of them have fitted right in. We have a lot of girls from America as well and they've been with us since last season and they've just done brilliantly.
SK: Who is outstripping everyone else in the fitness/running sessions? 
CB: Emma Lyons, she is a machine, she keeps herself proper fit and I don't think she'll mind me saying, she's the oldest in the team as well. Claire Petersen as well, one of the American girls, she's not stopped running since she came off the plane.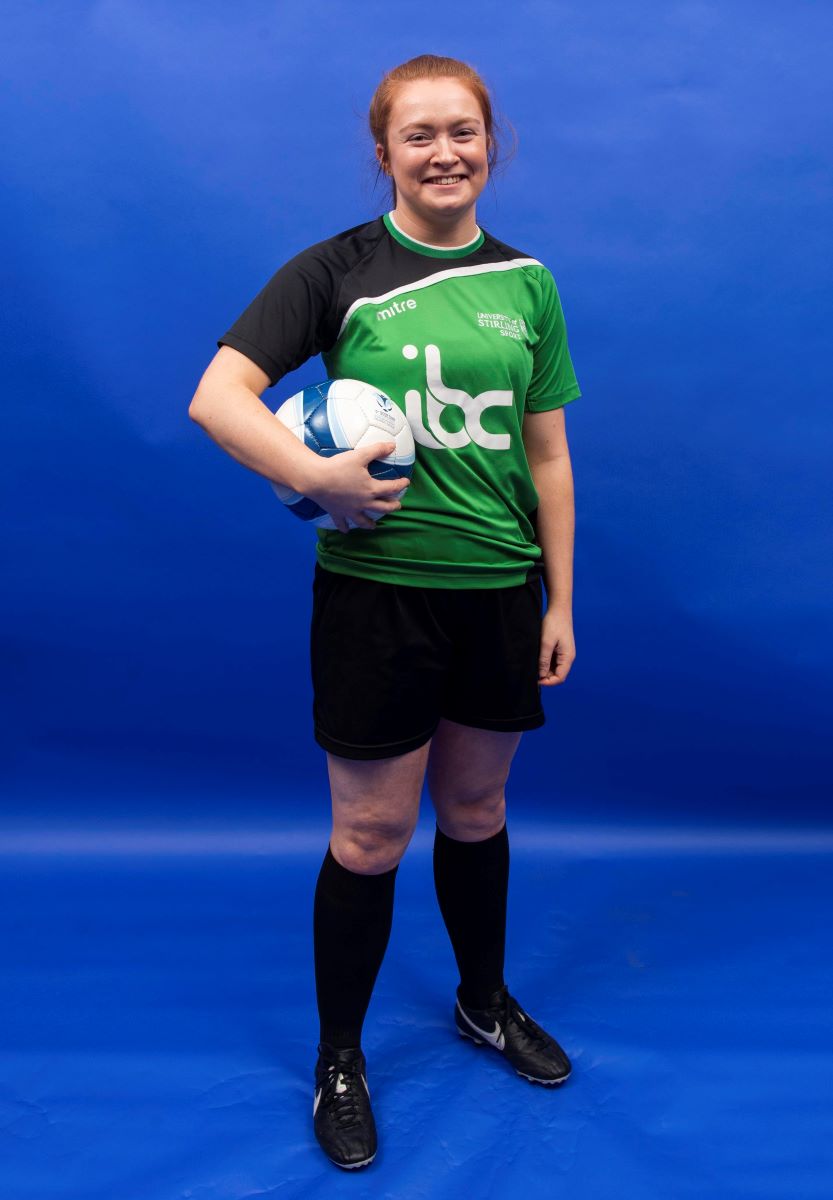 SK:  Any team comedians?
CB: There's a few but I'd probably say Bethany Kerr, she is a good laugh.
SK: Who is the chattiest?
CB: No-one shuts up, but probably Lindsey Blues, when she starts there's no stopping her.
SK: Anyone come back to pre-season training with a holiday tan?
CB: Don't think so, everyone is like milk bottles and if they've got a tan it's from a bottle!
SK: So what's the best thing about getting back into training?
CB: Just playing football with my pals.
SK: And the worst thing?
CB: The smell of your boots and the amount of washing I need to do. I don't live with my mum anymore and I need to wash my own kit and it's a nightmare!
SK: What are your personal targets this season?
CB: Just getting back fit, coming back stronger as well. For me, fitness is always an issue, so just coming back getting fitter and hitting the ground running. I'm setting myself a target of being back for March and I want to do that.
SK: What's the team goal this season?
CB: After coming off the back of getting relegated, our main priority is to go back up into that league and by no means is it going to be easy. This league, especially now there's 10 teams, is going to be so competitive and I think every team is pushing for it as well and rightfully so. For us it's just knowing that each game we go into, we can come out with three points and that's the mentality we need to keep.
SK: Finally, why should any of our readers follow your team?
CB: We've come off the back of relegation so we feel like we've got a point to prove. We are quite a young team and we play football with each other every single day of the week and we want to go in and just do our best on a Sunday for each other. Our goal is to push for the title and why would you not want to watch a team who is trying to win the league?
Follow Ciara on Twitter @ciarabonner1 and the team @StirUniWFC
2020 #SBSSWPL 2: GETTING TO KNOW: Hannah Markley (Boroughmuir Thistle)