As women's football in England gets set to return with a proper humdinger of a match-up at Wembley, between last season's title rivals, here's some snatches of what the managers have had to say in media sessions in the build-up to the game.
Both clubs will be competing for SIX trophies over the 2020/2021 campaign and this will be City boss Gareth Taylor's first game in charge (though he has featured at Wembley three times before as a player) after just six weeks of training contact with the squad, while the current WSL Manager of the Year, Emma Hayes is seeking her seventh trophy in her eighth year with the reigning champions. So it won't surprise you that she has a bit more to say. Every bit of it as fascinating as ever…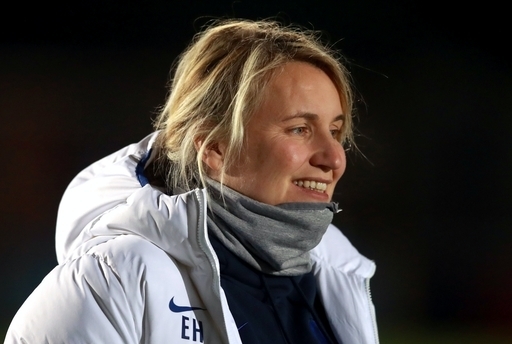 EMMA HAYES (MANAGER, CHELSEA)
On it being a Community Shield return for her [last one being in 2008]:
I think you're testing my memory right now! To think of the number of games that have actually taken place in my career from then until now… That it hasn't been in place seems very strange, but to bring it back at a time when people least expect it? I think it's a great move by everybody because if we have the competition on the men's side, we should have it on the women's side. I think the fact that we're both playing on the same day with no fans is a really great idea and one of the benefits of broadcasting differently during Covid-19 and one where I think we can maximise as much interest in the women's game and start the season as we mean to go on. I'm delighted to be back [in a Community Shield game], albeit this time leading a team out at Wembley and believe you me, that never gets old.
On whether double-headers are the way forward for the women's game:
To be honest with you, no. It's great while there's no fans in there and it's a day that has been identified as the community shield for this year. I've been involved with double headers in America and my preference is not to do it under normal circumstances. I think it gets lost somewhere within that. But knowing there's no crowd this year, I think it's a fantastic decision.
On whether it it will be harder to retain the WSL or to go for UWCL success:
I think the first thing is that I have to think about the Community Shield this weekend, and then after that it'll be an FA Cup, after that it'll be a Continental Cup, and then after that probably the league, and then after that the Champions League. I think we have to take one step at a time and put everything into the trophy that you're competing for. A club of our size, we're always going to be competing for all trophies, not just one and not one over the other.
On Man City's new squad:
Wow. They've spent a tremendous amount of money bringing in some unbelievable players and they've already been a top team. The way they've strengthened off the pitch, I'm sure their fan base will expect really big things from them. That's understandable because they're already a very good team that have now improved what they're doing to an even higher level. I expect that the competition between us will not change, it's always neck and neck with everything. I'm just so excited to see all this top talent come to the UK and it will improve all of our players and games will be even closer because of the quality on show. This is what I wanted for the league. This is, for me, a dream scenario that every team is in with a great shout of winning. I'm just excited to watch the games and if I wasn't coaching in it, I'm sure I'd be paying to come and watch it.
Check out where you can watch The Women's FA Community Shield on Saturday! 📺

— Barclays FA Women's Super League (@BarclaysFAWSL) August 28, 2020
On the mood of the players as the game approaches:
It's signalling the start of the season and it's important the players understand that there's a trophy to compete for. This isn't a pre-season game. I'm certain that Manchester City will approach it the same way we will.
I think nerves are a part of what go into performance and if you don't have a tinge of them I'd be worried about that. I think there's confidence, I think there's excitement, I think there's apprehension, not knowing what it's like to [not] play in front of a crowd, I think there's competitiveness, knowing we're playing a huge rival, but I've got huge experience within the team. I think that counts for a lot in these sort of games. You get accustomed to them, you get used to them, building up towards it. It's normal for us to be in finals. We approach this game the way we approach the opening game, it's no different and we don't make one different to the other. They are all exactly the same and the expectation is that the performance improves each game that we play as the season progresses. We are here to win. I understand we're champions of England and I want to remain the champions of England. I think we're going into the season in a really good place.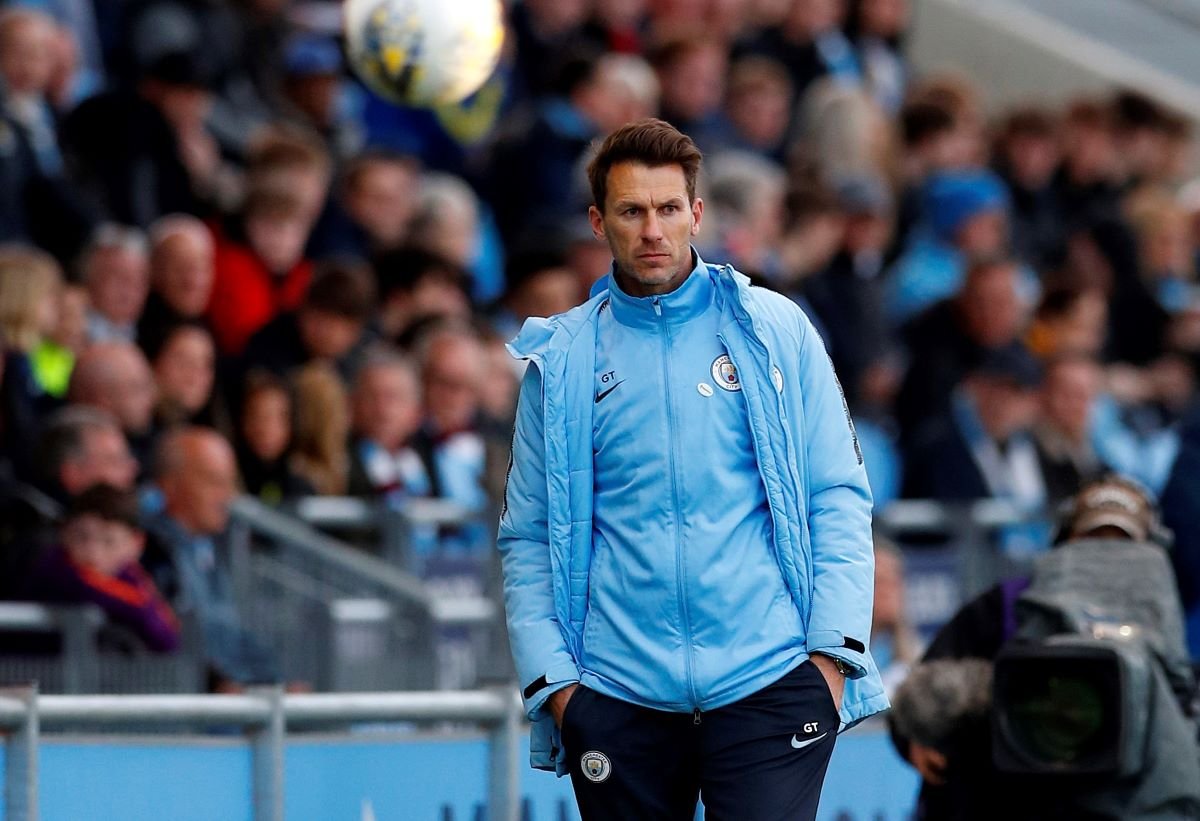 GARETH TAYLOR (MANAGER, MANCHESTER CITY) 
On the Wembley occasion and being part of a double-header, a celebration of football:
If I wasn't involved in this game I would be there watching it myself. I would be one trying to get it across the line to your families to say 'sorry guys, it's not just the men's game that's on the TV, it's the women's too so I'll be out of action for a few hours, glued to the TV!' So I think it's great. The fact the FA have put on this kind of game is great for us. It's a great way for us to start the season.
On what it means to him personally:  
It means everything. I was fortunate to be there as a player but to lead a team out is really special for me and something I'm really looking forward to.
On how he found out his first 'competitive' game in charge would be at Wembley and his reaction to the news:
It kind of started off as a bit of a rumour and then was one that I was hoping would snowball because I was really excited about it. Gavin [Makel, General Manager] told me that it was a possibility, that The FA were looking at doing it and were just trying to work out if it was feasible. Then all of a sudden it was going to be a showpiece sat alongside the men's Community Shield and then that it would be televised, it's great. Like I say, I'm just super proud. It will be a proud moment for me, particularly being City having been there in a final as a player. It will be a special moment. It is a shame we can't have our family and friends and supporters there but I'm sure they're going to be cheering us on from home.
On that sadness that there will be no fans there attending:
I really do feel the support from our fans. We would love to be at Wembley with our fans there with us. Unfortunately the situation dictates that that can't happen. But hopefully in the not-too distant future we will be able to share that moment again with them and once everything is safe to do so, we are really looking forward to that.
Many people have said it previously and I completely agree, that football is nothing without the fans.
On what he might wear:

It's been a source of topic in staff meetings, so yeah, I'm usually and so far have been a bit of a tracksuit or kit guy, so we will see. Think I might have to smarten up a bit for an occasion.
On whether the girls have started ribbing/making fun of him yet or if they're still on their best behaviour: 
They're good. They're respectful, though there is a bit of ribbing occasionally. It's usually where, we've got a Laura and a Lauren, every time I say Caz instead of Caroline, someone will say Caz and I'll think they're saying Gaz. It's probably more me getting names wrong that tends to make them giggle a little bit but like I say, they've been really respectful and helpful.
On whether we might see Sam Mewis play [Rose Lavelle is yet to join up with the squad]:
Sam is currently just training with the squad. She made a small appearance at the weekend in the training match so all being well, hopefully, we're looking at working with small numbers in the practise games. It's been all hands to the pump a little bit. Caroline [Weir] had a concussion as well so she missed a little part. We have been pulling together so well and everyone is really looking forward to this final game we have before the season starts.
2020 FA Women's Community Shield Preview: CHELSEA v MAN CITY. What are they saying? The players' version.