The 2020/21 season will kick-off on Saturday lunchtime at Wembley with a cracker of a match-up between last season's best two sides in the FAWSL. Both clubs having recruited strongly, and given that it is six months since we last saw top domestic women's football action in England, it's fair to say that players and fans alike are pretty excited. Like, proper excited. Here's some snippets of what a couple of the players from each camp have had to say in [virtual] media sessions in the run-up to the game…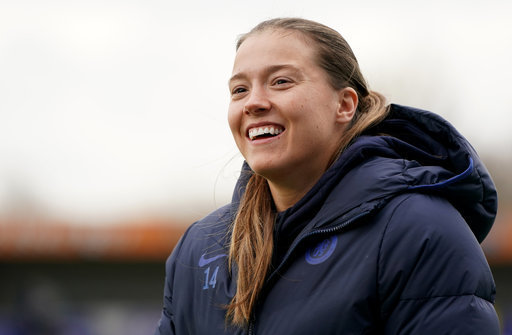 FRAN KIRBY (CHELSEA)
On the excitement and anticipation of such a big season opener between two rivals:
I think it's a really exciting game for everyone. I think it's more anticipating how the game is going to go. You don't know where people are at, you don't know how people have been doing in pre-season, you don't know what formation people are playing, so I think there's real excitement around the game. For us, we're looking to win. We're going to Wembley to try and win. Nothing easy is going to come to us. We have to make sure that we work hard for it.
It's my first game back since everything [her last game was in November, having recovered from pericarditis]. Obviously I've been playing in pre-season but there's nothing like playing in a competitive game and what a way to do it, at Wembley. I'm excited and ready to get out there, kind of like a dog getting let off the leash a little bit. I'm excited, all the girls are excited, but we're extremely focused for the job.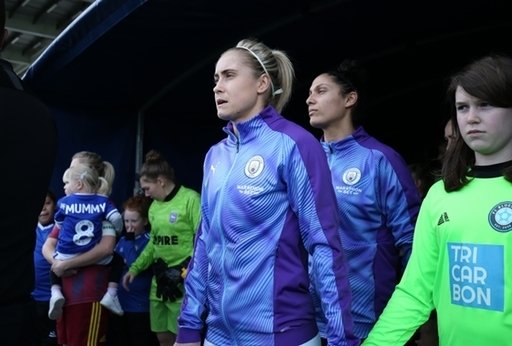 STEPH HOUGHTON (CAPTAIN, MANCHESTER CITY)
On whether they are viewing the Community Shield as a 'friendly' or a 'marker':
We see it as a massive opportunity to get our hands on a trophy. We've played enough over pre-season, we've trained as much as we can do, everyone's feeling really good and excited to be at Wembley.
History shows you can never treat a game against Chelsea as a friendly. We've played each other so many times especially in semi finals and finals. It's important we go and play and perform and do what we've been doing in pre season. Hopefully we play our game and it goes our way.
On the double-header format [but without fans]:
In terms of this one it's a bit strange, obviously there's no fans. I think it's a shame we're not able to play with fans at the stadium. I'd have been confident that it we had been able to have fans in the stadium that enough would have come and watched a Man City v Chelsea game at Wembley.
There are pros and cons (re. double headers). For example if we have a Man City men and women double header it brings a lot more people to watch the men's and women's teams. It's something we have to look at. We try to do as much as possible.
Check out where you can watch The Women's FA Community Shield on Saturday! 📺

— Barclays FA Women's Super League (@BarclaysFAWSL) August 28, 2020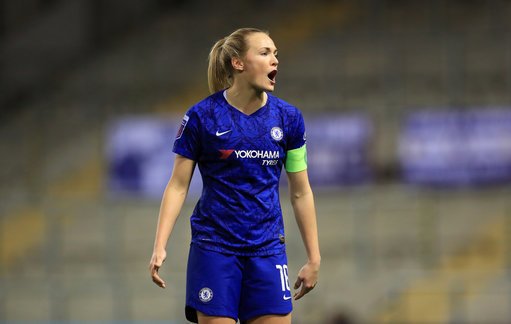 MAGDA ERIKSSON (CAPTAIN, CHELSEA)
Her thoughts on the Community Shield:
What motivates me the most is to win a new trophy and just get another piece of silverware, that's what we are all striving towards in training. I can't say that I've grown up with the Community Shield in Sweden, but getting a new piece of silverware is what motivates me the most.
On Chelsea's new signings:
Amazing. I think their personalities, their professionalism, their skills as footballers, all of it has amazed me. They've added something to the team, they've raised the bar in training, the quality, the tempo is higher, I cannot praise them enough. They've been great additions, especially also on a personal level, they're very good humans with very good standards.
On whether she sees herself playing here in England beyond her contract [2021]:
At the moment, I wouldn't want to go anywhere else. Things are happening here and this is the place to be. So much is happening, it's so inspiring to play not only with amazing players, but against them too. I feel like that's the way to improve my game on a personal level as us as a team. I definitely have ambitions to stay in England.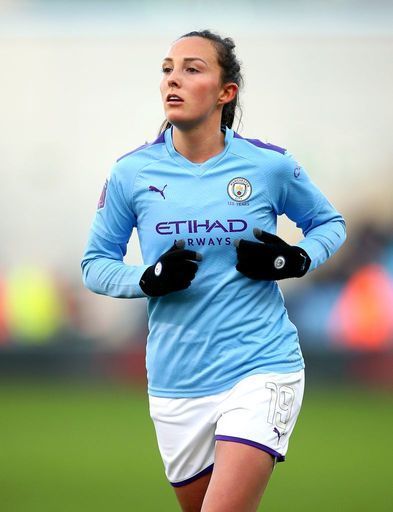 CAROLINE WEIR (MANCHESTER CITY)
On the message that playing such a game at Wembley conveys:
It's a huge message. It's great for the women's game. I think unfortunately women's sport – not just women's football – hasn't really been on our TV screens during lockdown. We watched the men come back so to have an occasion like this to kick things off is a huge thing. It's great that the FA have decided to do this and I think it's what the game needs – a big occasion to get people talking about it and watching women's football again. As a player it's obviously hugely exciting to kick off the season at Wembley.
On the way the WSL was decided last season and whether that has added extra motivation against Chelsea:
That was how they decided to end the league so we have to respect that but of course, as players it wasn't a nice way to lose. We are very motivated this season. It will give us a slight edge to think about what happened in lockdown and how last season ended.
2020 FA Women's Community Shield Preview: CHELSEA v MAN CITY. What are they saying? The Manager's version.