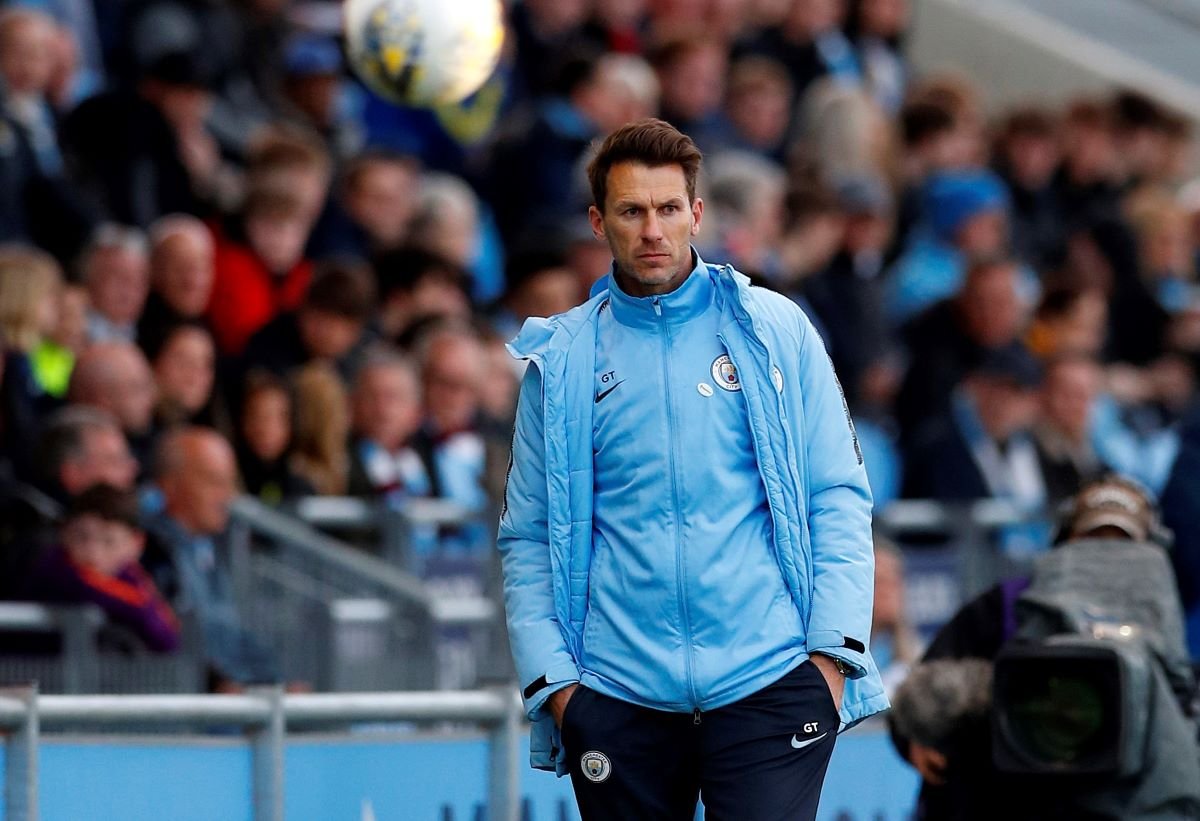 Gareth Taylor has agreed a three-year deal to become the new Head Coach of Manchester City Women.
A striker during his playing days, the former Wales international boasts almost 650 appearances in all competitions and featured 55 times for Man City between 1998 and 2001.
Hanging up his boots at Wrexham in 2011, he returned to City in a coaching capacity soon after and has remained within the City Football Group ever since.
Taylor led City's U-18s to successive Premier League Cup successes and reached the semi-finals of the 2019-20 FA Youth Cup whilst 12 points clear at the top of the Premier League U18 North table, when the season was ended.
Taylor will start his new role immediately and will be assisted by Alan Mahon, who held the reins on a temporary basis earlier this year.
Speaking about his new role, Taylor told mancity.com: "I'm absolutely delighted to have joined Manchester City Women and I'm extremely excited about the challenge ahead with a very talented group of players and staff who have enjoyed a lot of success in recent years.
"I'm really honoured to have been appointed to this role and I can't wait to get started with our preparations for another thrilling and competitive Barclays FA WSL season in 2020/21."
Head of Women's Football Gavin Makel added: "Over the last few years, I have been fortunate enough to see first-hand the qualities that Gareth possesses. Not only in terms of his abilities as a coach who develops individuals, but also in the way that he leads, whilst exuberating the values and ethos that we hold dear as a club.
"I am looking forward to working with Gareth as we enter this new era for the women's team in which I am confident that we can continue to build upon the successes that we have had over the last six years."