The 2018/2019 season is almost upon us and so to get you in the mood for the action ahead, we're trawling the top three tiers of the newly re-branded women's pyramid to get the lowdown on the atmosphere, expectations, horrors and delights of pre-season from the on-field talents putting in the hard yards and the coaches barking the orders and shaping their teams…
We're checking in with clubs in the new-look FA Women's National League (formerly the FA WPL) and this time we're checking in with Crewe Alexandra of the FA Women's National League Division One North and their top scorer last season, midfielder Laura Garner. She signed a new contract to stay with the Railway(wo)men (who finished 8th last season) for the new campaign and she's buzzing to be back in action on a Sunday!
Laura Garner (Crewe Alexandra) Midfielder
SK: How did the close-season break go for you – what did you get up to/how did you relax/unwind/stay in shape?
LG: I've recently come back from two weeks away in Spain. It was nice to recharge the batteries. Watching the World Cup was good this summer, normally it's a long break without any football on TV.
SK: How were you feeling on the first day back?
LG: Excited. It's always good to get back into football and see everyone again.
SK: What did the players do on the first day back?
LG: Lots of ball work and small-sided games. It was a nice way to get back into the swing of things.
SK: How many new faces are there in the squad (staff) and how do you make them feel welcome?
LG: We have a couple of new players in the squad and some changes and additions to the coaching staff. No initiations yet maybe we will get them signing in the changing rooms before our first game.
SK: Who's been first in the running/fitness sessions?
LG: Our captain Katie Nuttall and midfielder Georgina Stebbings are always leading the way at the front, if you ask me I'd say they enjoy running.
SK: What has been the best thing about being back (and what has been the worst!)?
LG: The best thing has been playing matches on a Sunday again, nothing beats that. The worst has been playing in the heat and with the games being played on a 3G surface the heat on your feet is painful.
SK: Who's been the comedian, making everyone laugh?
LG: We have quite a funny squad so I couldn't pick one everyone likes to throw around a bit of banter.
SK: Who's been the chattiest?
LG: Striker Amanda Fallon loves a good chat and always seems to have some form of gossip.
SK: Who's come back in the fanciest new footwear?
LG: I've not seen many yet. I think winger Beth Grice has got some waiting to make an appearance.
SK: Who has come back with the best tan?
LG: Full-back Leanne Derry seems to have a year round tan.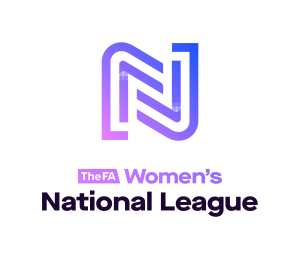 SK: Who will put the most effort into preening and look their best for the pre-season photo shoots?
LG: Definitely goalkeeper Hannah Holloway she's already shown me her serious photo face. I think she thinks Sky Sports are coming down.
SK: Who is looking really sharp and in-form on the field, in pre-season?
LG: Everyone is looking good we have had some good performances during pre-season and the team is gelling well. If I had to pick I'd say the forwards they seem to be scoring a fair few goals.
SK: Any personal targets you've set yourself for the upcoming season?
LG: I always set a target of what I would like to achieve during the season personally and collectively.
SK: Any facts, hidden talents or funny things you can tell us about one of your team mates that we might not know?
LG: Too many of them support rubbish football teams and not Manchester United. For a hidden talent, it's not a secret in our squad, but full-back Kirsty Stafford could definitely be the next Bake Off star, her bakes are amazing!
SK: Who will be your team's or your own biggest fan?
LG: We have a hardcore fan base at Crewe I've been informed that all 15 of them can't wait for the upcoming season. Mine personally will be my Mum and Dad.
SK: What is your home ground like and any tips for newbies turning up?
LG: We have a really nice pitch at the Cumberland and we did a training session there the other week and the pitch is looking class. Tips: don't sit next to anyone with smelly boots… I'm not naming names.
SK: What can we expect to see from your team and why should SK readers get behind your team in the upcoming season?
LG: The team is young and exciting, we have new faces to add to an already established squad and we are really looking to push on this season. I'm hoping you will see some big things from us this year.
SK: Where or how shall we follow you on social media, this season?
LG: Get following @CreweAlexLadies for all the latest gossip and match information.