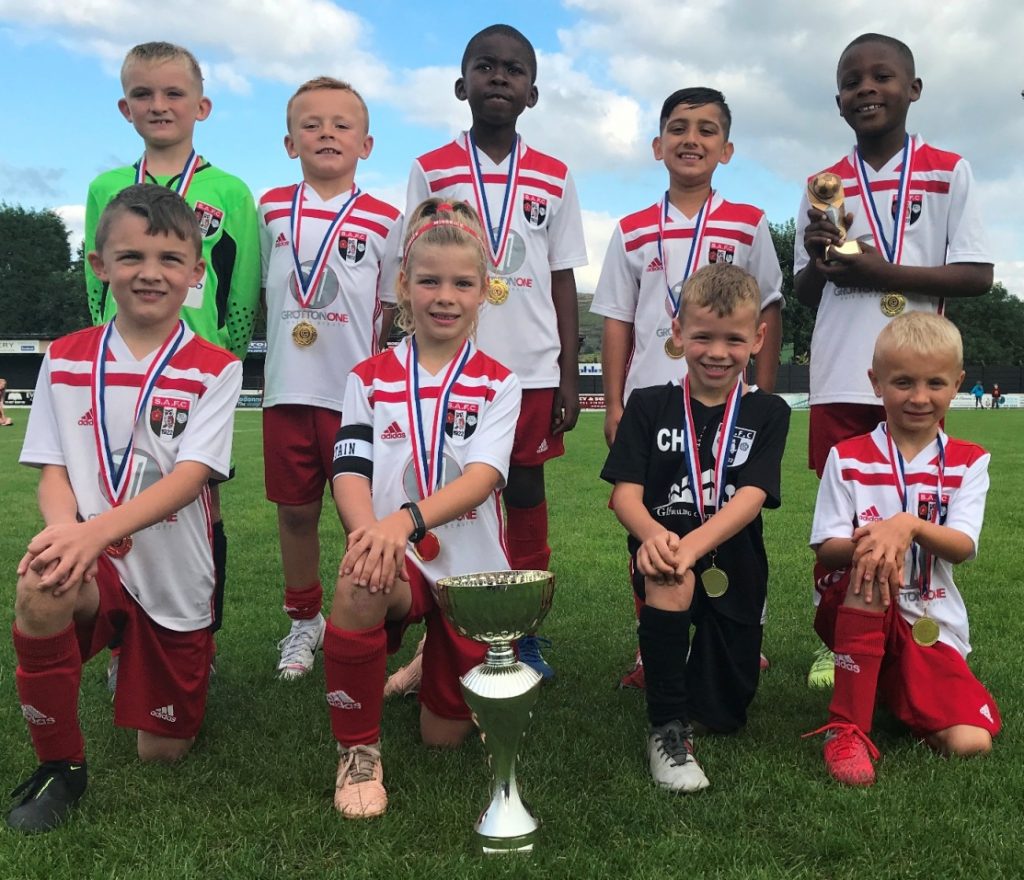 Hiya, my name is Layla Heptonstall and I am 8 years old and I live in Oldham near Manchester.
I play football for Blackburn Rovers Girls, Oldham Athletic Girls and Springhead AFC Ultras which is a boys' team.
I started playing football when I was 5 years old, at Springhead Soccer School and then joined the Ultras when I was old enough to play for the Under 7s team.
I am the only girl in my Springhead Ultras team and also the only girl to play in the top three divisions in the East Manchester Junior Football League. We play in the Premier League but we are struggling a bit at this level so might have to move to the Championship soon. I love playing in the boys' league though as it makes me stronger and I have to work hard to make sure I am always playing well.
In my first season at Springhead I won the Players' Player of the Year award, and last year I won the Parents' Player of the Year which is given to the player who gets voted as Man of the Match the most over the full season.
I was asked to go to Blackburn Rovers about a year ago and moved from their development centre into their Under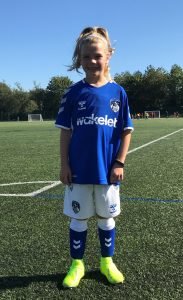 9s team which is a brilliant place to play football. The coaches are amazing and teach me loads of things to make me a better player. I have just been offered a place on their Under 10 team as well.
I am going to have to choose which team I play for next season though because if I am lucky enough to get signed when I am playing for the Under 10s I have to decide who to sign for.
Because I don't play any matches for Blackburn just yet, I signed for Oldham Athletic girls and play in their Under 10s team in the North Manchester Girls league. So far this season we are undefeated and have only let in 1 goal. My sister Madison plays for Oldham too in the Under 12s team.
I have just had a trial with Manchester United Under 9s too, so it is going to be a big decision for me to make, but at the minute I love playing with all of my teams.
I started playing in defence but now I play in midfield because I like to cover all of the pitch making big tackles but also getting involved in setting up and scoring goals.
My nickname is Elle Capitano because I am the captain for my team.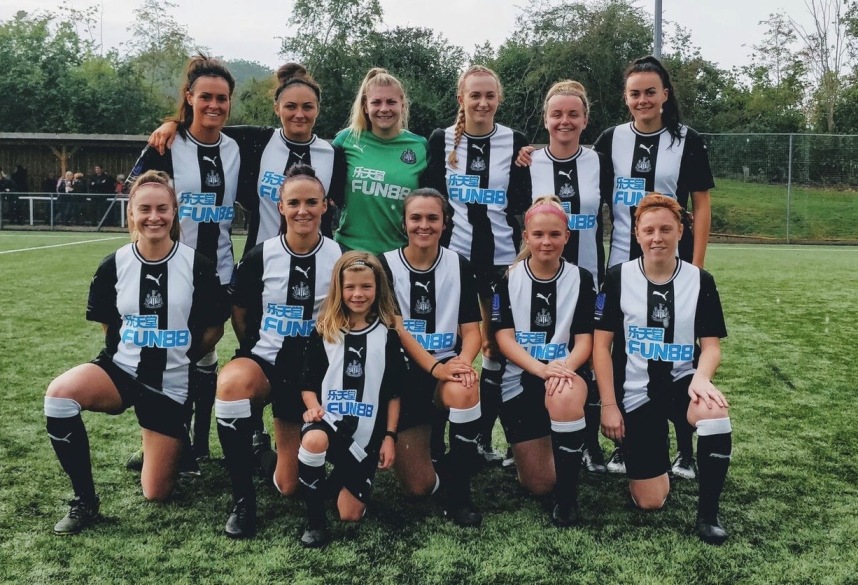 I support Newcastle United with my daddy and we try to go and watch the men's and womens' teams play. I have been mascot for the women's team twice now and love talking with the players.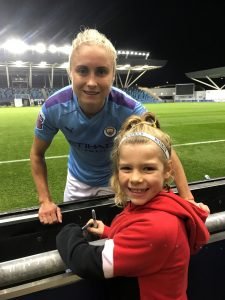 My favourite players are Brooke Cochrane who is the Newcastle captain, Steph Houghton, Toni Duggan and Lucy Bronze. I met Toni at the MCWFC vs Atletico Madrid game and she signed my shirt for me.
When I am older I hope that I can carry on playing football as my job and be a Lioness. I really want to be their captain too, just like Steph Houghton is.
Did you ❤️ Layla's story? Want to ask her a question or want to share YOUR story too?
Email us: info@shekicks.net
Last year we heard from Ella Rowell. Read more…
YOUNG PLAYER BLOG: Ella Rowell on having fun & keeping fit through the summer