Hi, I'm Ellie Luscombe I'm 13 years old and I live in Stanwell.
I started football when I was 5 years old, my mum used to take me to 'Football Focus' on a Saturday morning. This is my journey in football.
I was the only girl at 'Football Focus' on Saturday mornings. We did drills, skills and small-sided matches. Rain or shine I always wanted to go, even when some of the boys didn't want to.
The coach kept telling my mum I should join a team but I continued on until I was 9. While I was in Year 4 at school I was asked to play in a Year 5-6 tournament where we came second.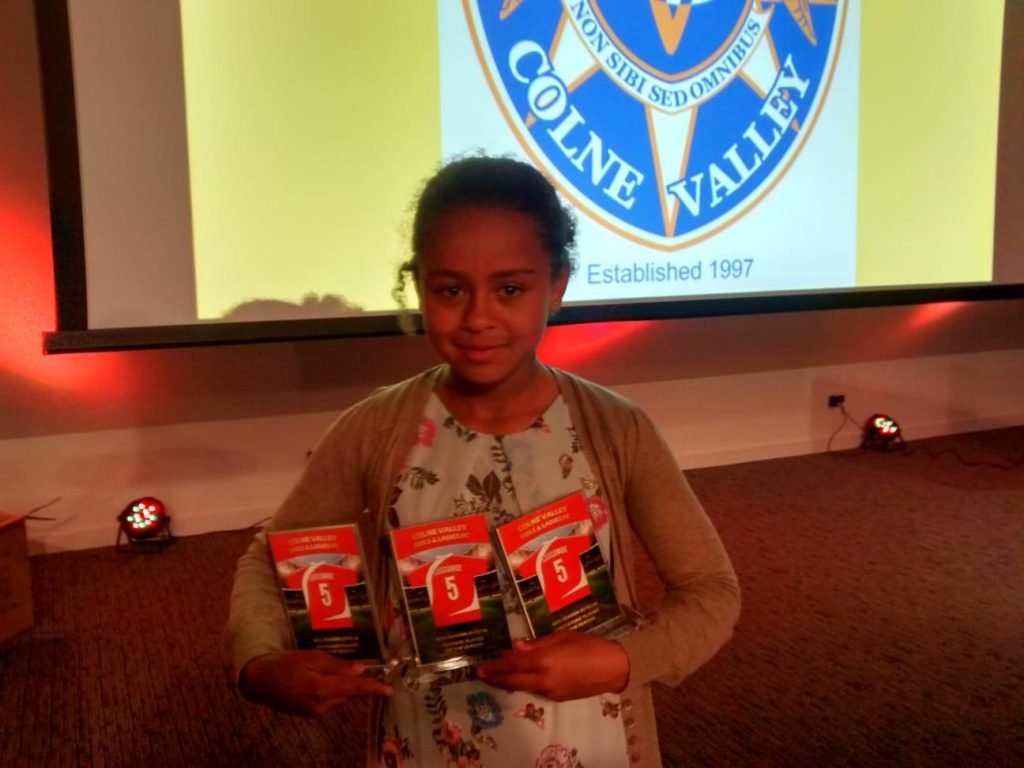 Aged 9, I joined my first team, Colne Valley U11's, which was a local team in the Surrey Girls' League.
At the end of my first year I received Players' Player, Manager's player and Spectators' Player awards and I was also the top goalscorer.
I didn't really have a position, as I seemed to do a bit of everything. During that 2015/16 season my mum took me to a trial for Surrey County FA Development Centre. I was successful and attended weekly coaching on top of my club football.
During this time I also played in the boys' and girls' football team at school. Playing with the boys was great I didn't experience any negativity and ended up being their penalty taker.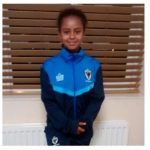 I loved being at Colne Valley but I wanted to develop as a player so I searched for a new club and joined AFC Wimbledon U12's. At this point I was still only 10. Here I played in midfield and was the second top goalscorer.
At the same time I was at the Arsenal Player Development Programme and had additional weekly training and tournaments in the holidays. I attended the Regional Talent Club trials at the end of the season and was offered a contract there and then also at the Reading RTC trial too.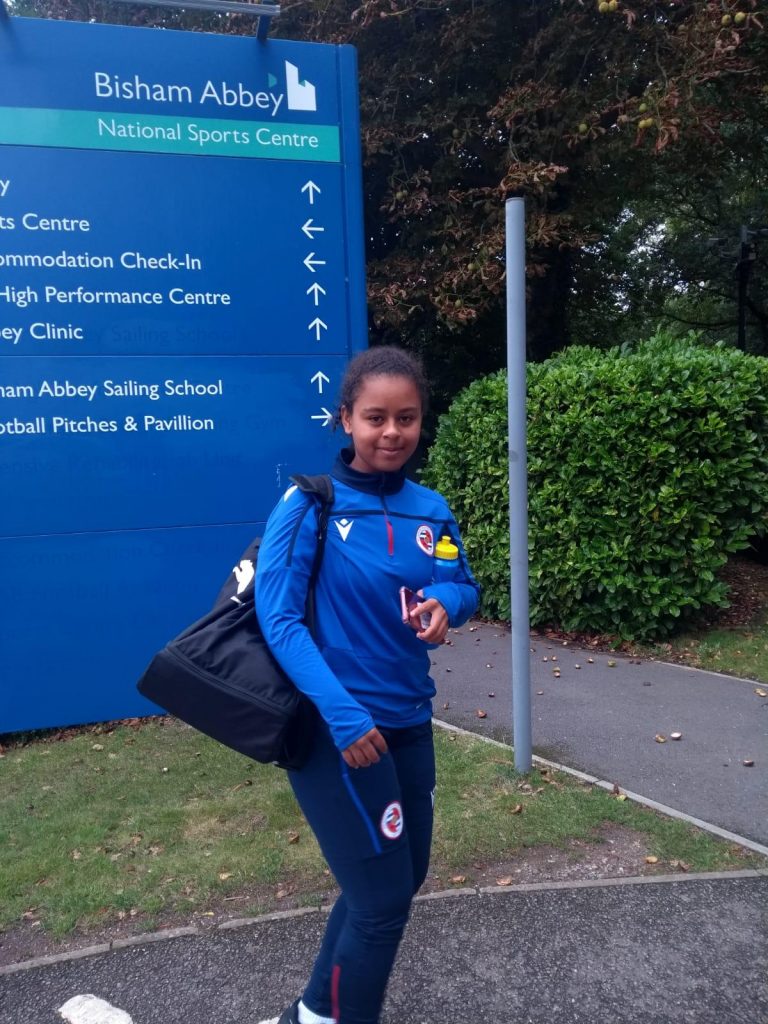 I am now in my third season with Reading RTC U14s, I started off as a midfielder but since last season I've been playing centre-back. I love it at Reading – the coaching is fantastic (especially with one of my coaches currently being Fara Williams) – and not only do I love playing football I really enjoy watching Reading Women as well as Chelsea Women and any Lionesses matches I can get to.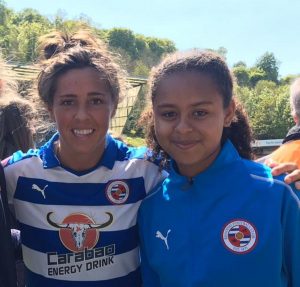 With a lot of hard work and determination my ambition is to carry on through the Reading system and go onto the JMA academy and become a professional footballer and a Lioness like my favourite players Millie Bright and ex-Lioness Eni Aluko.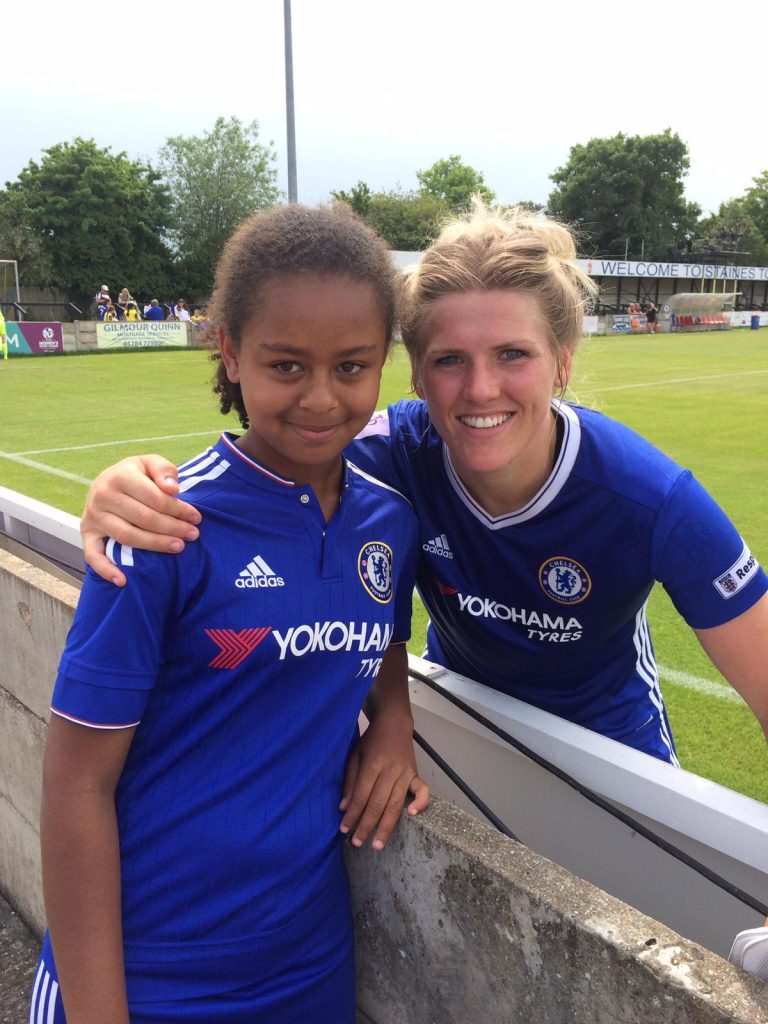 If I get there I would have a lot to thank my mum for, as a single parent she drives me up and down the country for matches, as well as going to watch matches.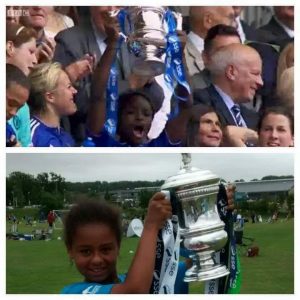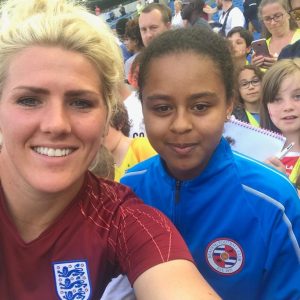 So, long story short, my life is football ⚽ (apart from having to go to school!) 😊