Women's FA Cup 2nd Round ties feature East Midlands, South Yorkshire and Tees-Wear derbies, plus Southampton FC seeking another upset at Yeovil Town.
WOMEN'S FA CUP 2ND ROUND – Sunday 1 December (1pm – unless stated otherwise)
Actonians v Crawley Wasps (Rectory Park, Middlesex FA, 2pm)
Barnsley v Sheffield FC (Barnsley FC Academy, 3pm)
Billericay Town v Gillingham (Billericay Town FC)
Burnley v Hull City (Padiham FC)
Chichester City v Ipswich Town (Selsey FC)
Chorley v Brighouse Town (Chorley FC, 2pm)
Derby County v Nottingham Forest (Mickleover Sports Club)
Hounslow v Cardiff City LFC (Uxbridge FC, 2pm)
Keynsham Town v Watford (Keynsham Town FC)
Southampton Women's v Milton Keynes Dons (Romsey Town FC, 2pm)
Stoke City v Huddersfield Town (Norton Sports Club)
Sunderland v Middlesbrough (Hebburn Town FC)
West Bromwich Albion v Lincoln City (Walsall Wood FC)
Wolverhampton Wanderers v Fylde (AFC Wulfrunians)
Chester le Street Town v Loughborough Foxes (Chester le Street Town FC, 2pm)
Oxford United v Plymouth Argyle (Oxford City FC, 2pm)
Portsmouth v Leyton Orient (Baffins Milton Rovers FC, 2pm)
Yeovil Town v Southampton FC (Dorchester Town FC, 3pm)
Nottingham Forest go back to Derby County where they won 1-0 in the FA WNL in September, while Sunderland might be expected to progress but Middlesbrough are the only side to have denied them victory so far this season.
Yeovil Town and Southampton FC were playing four tiers apart last term but the Saints pulled off a 2-1 extra-time away win a week ago to knock the Glovers out of the League Cup.
Stoke City host Huddersfield Town whom they were beaten 2-1 by early in the campaign, Burnley would hope to see off Northern Premier basement side Hull City.
Oxford United versus Plymouth Argyle should be the tightest of the three all-Southern Premier ties, Cardiff City Ladies having already had a 6-1 result over Hounslow and Watford sank Keynsham Town 7-0 just a fortnight ago.
Six teams have home advantage over more senior opponents and Fylde will be wary of visiting Wolves who only lost 3-2 at Stoke City last Sunday, while Sheffield FC have an all-Yorkshire clash at Division 1 North leaders Barnsley.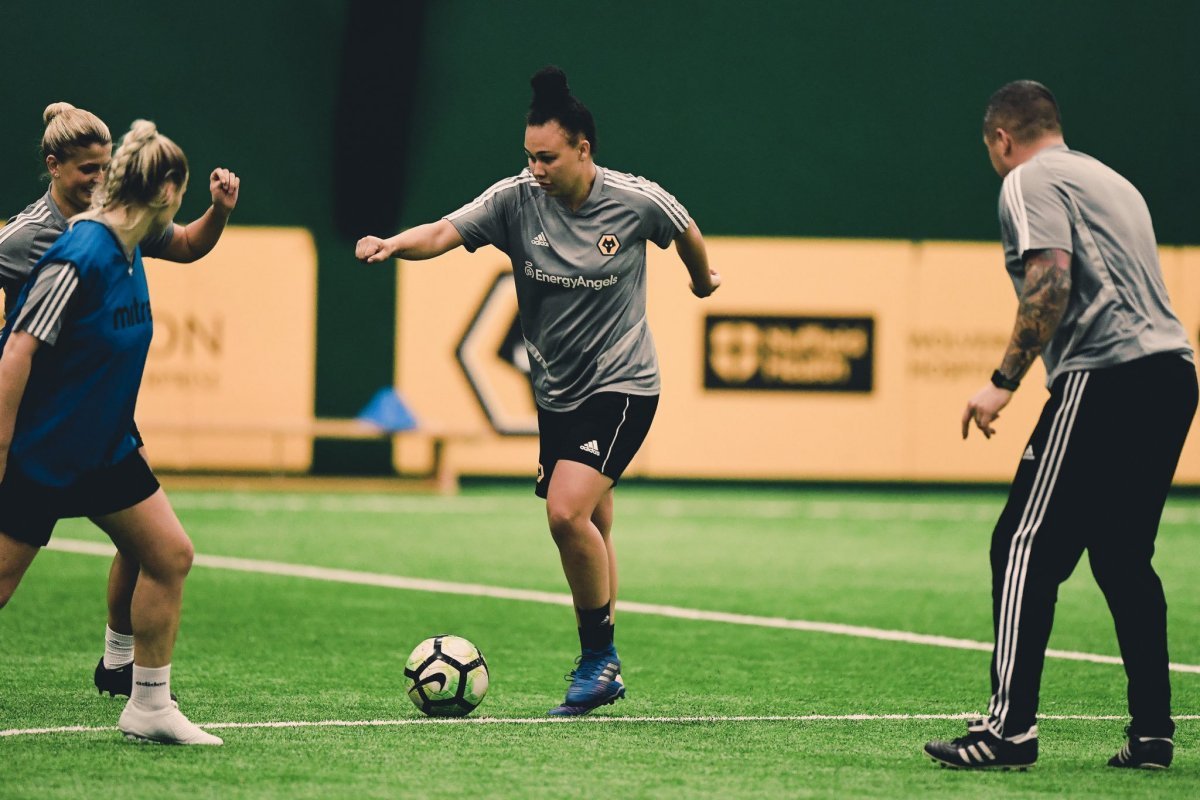 Gillingham won't have it easy at Billericay Town either, nor MK Dons at Southampton Women's, while Actonians entertain Crawley Wasps and Chester le Street Town face Loughborough Foxes.
Chichester City have something of a challenge against Division 1 South East leaders Ipswich Town, West Bromwich Albion and Portsmouth play lower division sides in Lincoln City and Leyton Orient respectively, while Chorley meet  Brighouse Town whom they were defeated 3-0 by on the opening day.
Winning teams in the second round receive £1,000 from the FA Prize Fund, defeated sides get £250.