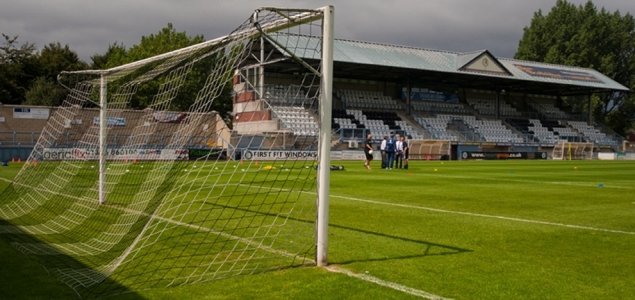 Yeovil Town Ladies' home ground for the 2018/19 season will be The Avenue Stadium, home of Dorchester Town FC.
In addition, the club say they hope to return to their former home ground, Huish Park, and home of their parent club, to play some league and cup games.
Steve Allinson, Chairman of Yeovil Town Ladies FC, said: "We are thrilled to formerly announce our plans for the forthcoming season and are delighted that both Dorchester Town FC and Huish Park are committed to driving forward women's football in the South West.
"Whilst we are of course continuing with discussions to play some games at Huish Park, we also see the benefit of spreading the message across the county and beyond, and are very much targeting Dorchester as a potential area to grow both our fan base and commercial links."
Dorchester are currently embarking on a massive regeneration project which will see the transformation of their current pitch to a state of the art high quality 3G pitch in time for the start of the 18/19 season.
Matt Lucas, Chairman of Dorchester Town FC, said: "We are very excited to welcome Yeovil Town Ladies FC to our stadium this coming season as their primary home ground. In discussions between the two clubs there has been a real desire to make this happen and work together for the benefit of both clubs.
"Dorchester Town FC and Dorchester Town Youth over many years now, have been promoting girls football in the area and we are also very pleased as a club with the introduction of the new SSE Wildcats scheme which has had a great start with excellent numbers attending with girls from Dorchester and the surrounding areas, showing our commitment to help grow the game even more."
Trevor Jenkins, General Manager of Yeovil Town Ladies FC, said: "Dorchester Town FC is an approved FA ground meeting and exceeding the relevant criteria for hosting such games and will provide an excellent environment for our fans. We are extremely conscious of the late cancellations and ground changes from last season and the difficultly this caused our fans, supporters and sponsors, however our partnership with Dorchester Town FC will allow us to both promote and fulfill our league fixtures with confidence and reliability, which of course is crucial."
The 2018/19 WSL season begins on 18th August, with fixtures due to be released in mid July.