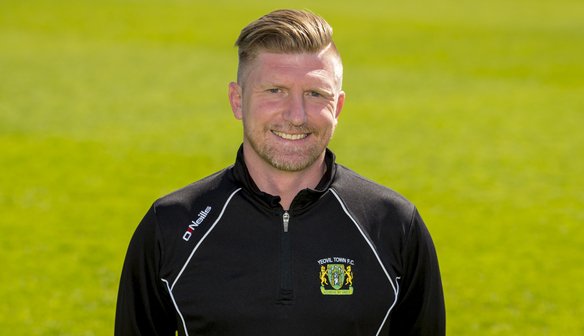 As Yeovil Town begins its transition towards a full-time model, the club have announced that long standing manager Jamie Sherwood will stand down after the final league match of the season on 20th May.
Competing in WSL 1 but under a part-time status, Sherwood and his side have committed to big changes in the 2018/19 season.
Sherwood and the club felt the time was right to release this news now so that the club could begin preparations immediately in finding a long term replacement to follow on from the success over the last 4 seasons.
Speaking of this announcement, Jamie Sherwood told yeoviltownladies.com: "Every decision that I've ever made has always been for the stability, growth, and development of the club and this decision can be treated no differently.
"It is important that the club has an idea of my future plans as this can now create the timing for a new appointment that can still assess the current playing group as well as the support which is around them.
"Yeovil Town Ladies FC is my home and I fell in love with this club the moment I met it. To watch it grow from such a privileged position has been truly magical."
Club Chairman Steve Allinson said "There is no-one more emotionally attached to Yeovil than Jamie. This decision has been an extremely tough one to make but one which is correct to announce at this time – taking into account both his personal reasons and the realism of the new structure and environment.
In terms of the looking forward, Allinson added, "We are in discussions with Jamie with regards to him moving in to a role at the club at a senior level and at this stage we wouldn't rule out a potential position as a Director at Yeovil Town Ladies FC."