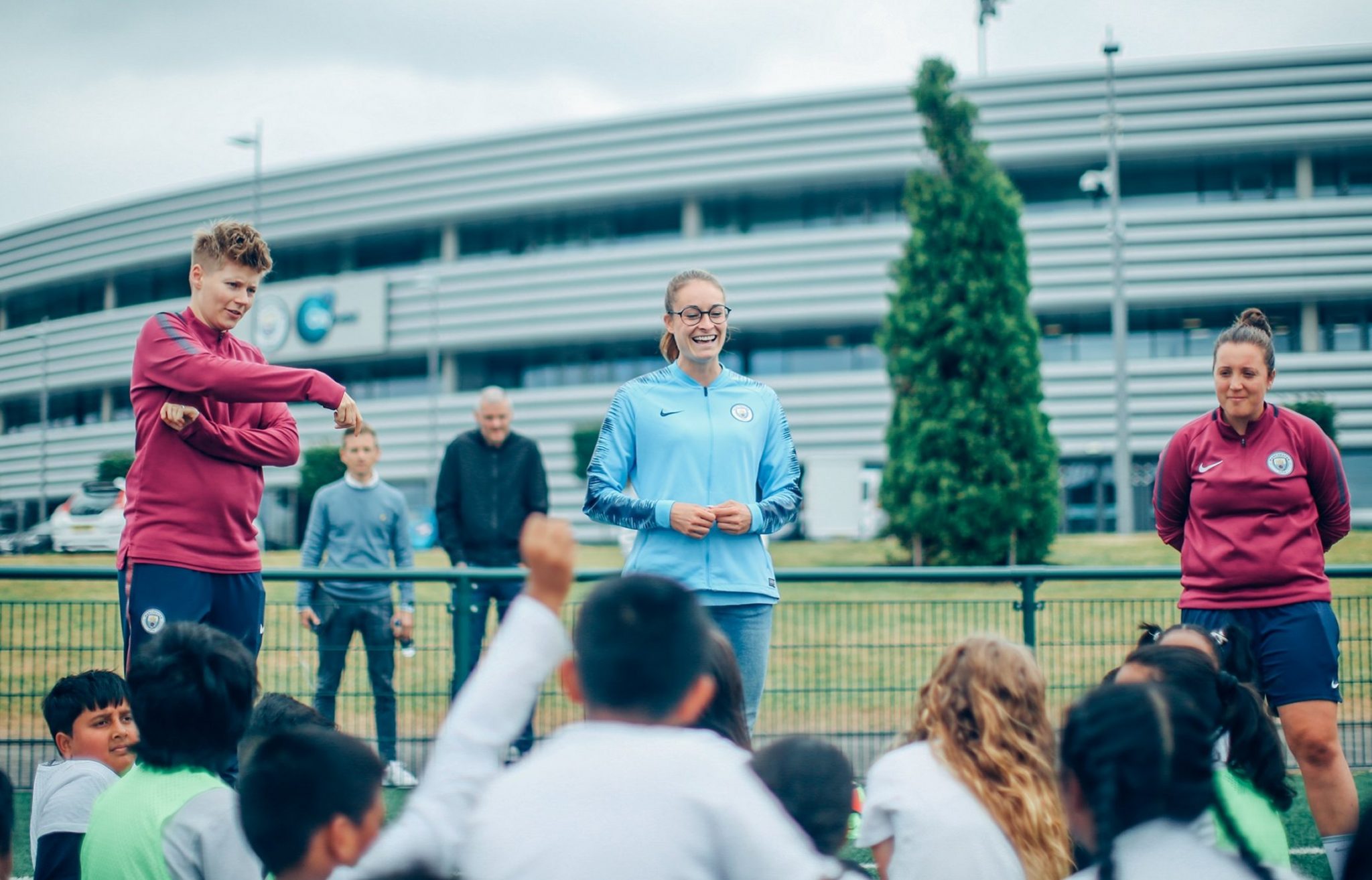 Tessa Wullaert, Belgium's top goalscorer with 39 goals in 71 caps, has signed a two-year deal with Manchester City.
Wullaert, who has also won the Belgian Golden Shoe, plus the Bundesliga and DFB-Pokal Cup with former club VfL Wolfsburg, marked her signing by taking part in a football session with primary school children, held by the Manchester City foundation, City in the Community.
Commenting on her move to Manchester City, Wullaert said:
"This is such a great place, where everything is a place for football. I think it'll be great to work and train here, and I'm really excited and looking forward to it.
"There was only one club [in England] I wanted to play at, and I told my manager 'I want to play at City', so let it begin.
"Wherever the manager needs me, I will be there. I think he's a great coach and we will have a great time. I hope he will push me to be better… he is a manager with a connection to his players and this is important to me".
Nick Cushing, Head Coach of Manchester City Women, said:
"We are excited to welcome Tessa to the squad and have her with us in the United States for our first pre-season tour. As well as Lauren Hemp, Caroline Weir and Gemma Bonner, Tessa will be an important addition to the team as we prepare to compete on all fronts next season.
"With her impressive career so far, Tessa offers a wealth of experience and valuable skills that will benefit the whole squad. We are looking forward to seeing what else she can bring to the team and can't wait to work with her".