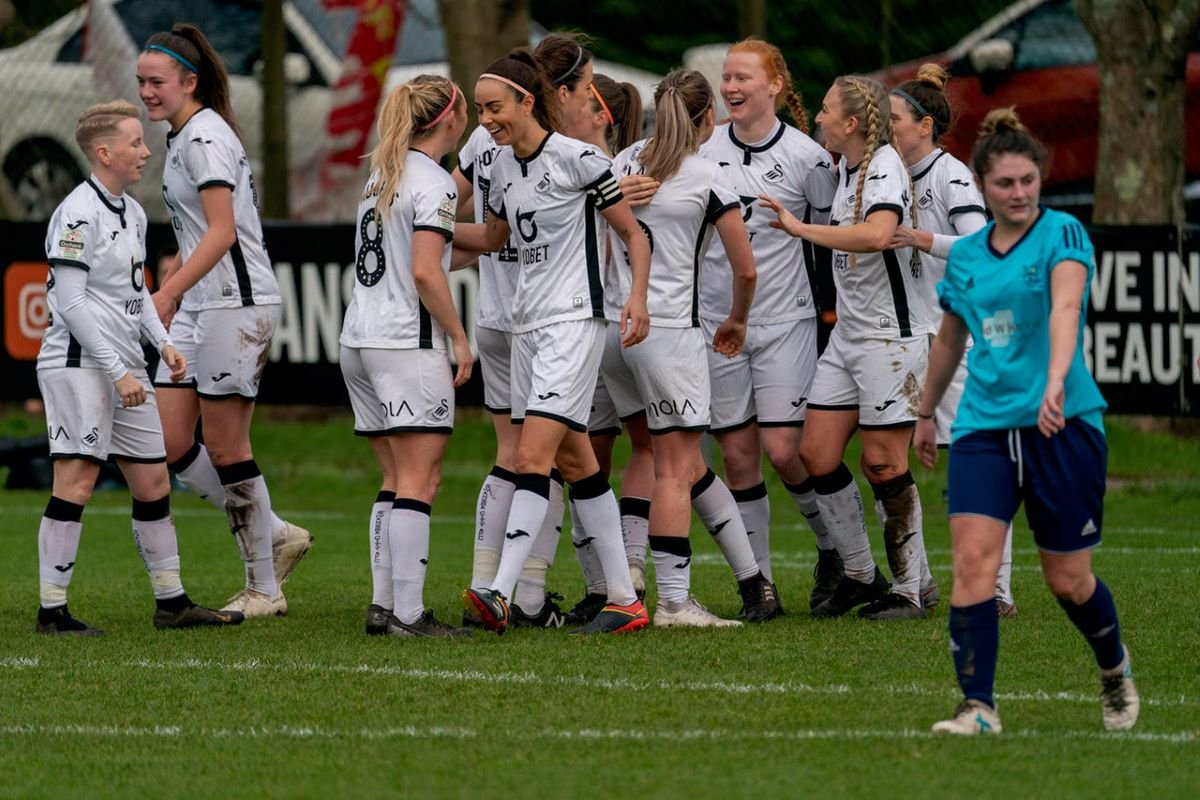 Swansea City Ladies have been declared champions of the Orchard Welsh Premier Women's League after the FAW confirmed that the season was over due to the pandemic.
The unbeaten Swans were four points clear of second-placed Cardiff Met at the top of the table with three games remaining when the league was suspended.
Swansea's fourth WPWL title will see them enter the UEFA Women's Champions League in the qualifying round next season.
In a statement, the FAW said: "The Football Association of Wales Board of Directors have today ratified the recommendation of the National League Board and agreed to curtail the 2019/20 season for Tiers 1 to 4.
"The FAW Board took into consideration the health and safety of all those involved with these leagues.
"Furthermore, the FAW Board also considered the specific economic and financial impact of attempting to finish the season during the pandemic and therefore felt it was imperative not to risk the long-term financial stability of the leagues and their clubs.
"The FAW Board agreed that Tier 1 to 4 leagues would be curtailed and that an unweighted points per game method be applied to determine the final standings."
Hereford FC Women taken out of action for the 2020-21 season