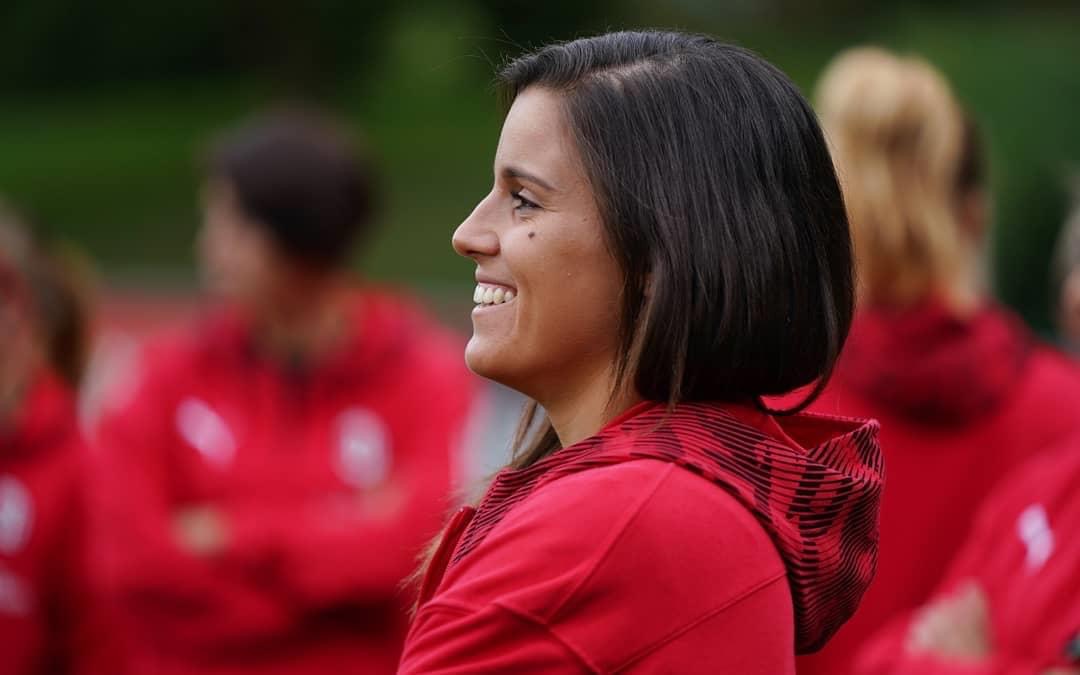 Still just 26, Portugal Women's National Team defender Mónica Mendes has managed to squeeze plenty of experiences into her footballing career so far.
Winner of three domestic league titles with S.U. 1º Dezembro – historically Portugal's most successful club – before she had even turned 17, the tenacious centre-back then embarked for a fruitful spell in the USA.
Alternating the college-soccer scene with the University of Brownsville with summers playing semi-pro for the reserves of DC United and Washington Spirit, since graduating in 2015 Mendes has turned out for five teams in four countries – enjoying sojourns in Cyprus (Apollon Limassol), Norway (Vålerenga), Switzerland (FC Neunkirch) and Italy (Brescia), where the latter's spot in the top flight was purchased by her current club AC Milan in 2018.
On all this and more, the gifted globetrotter spoke to She Kicks' Nick Aitken.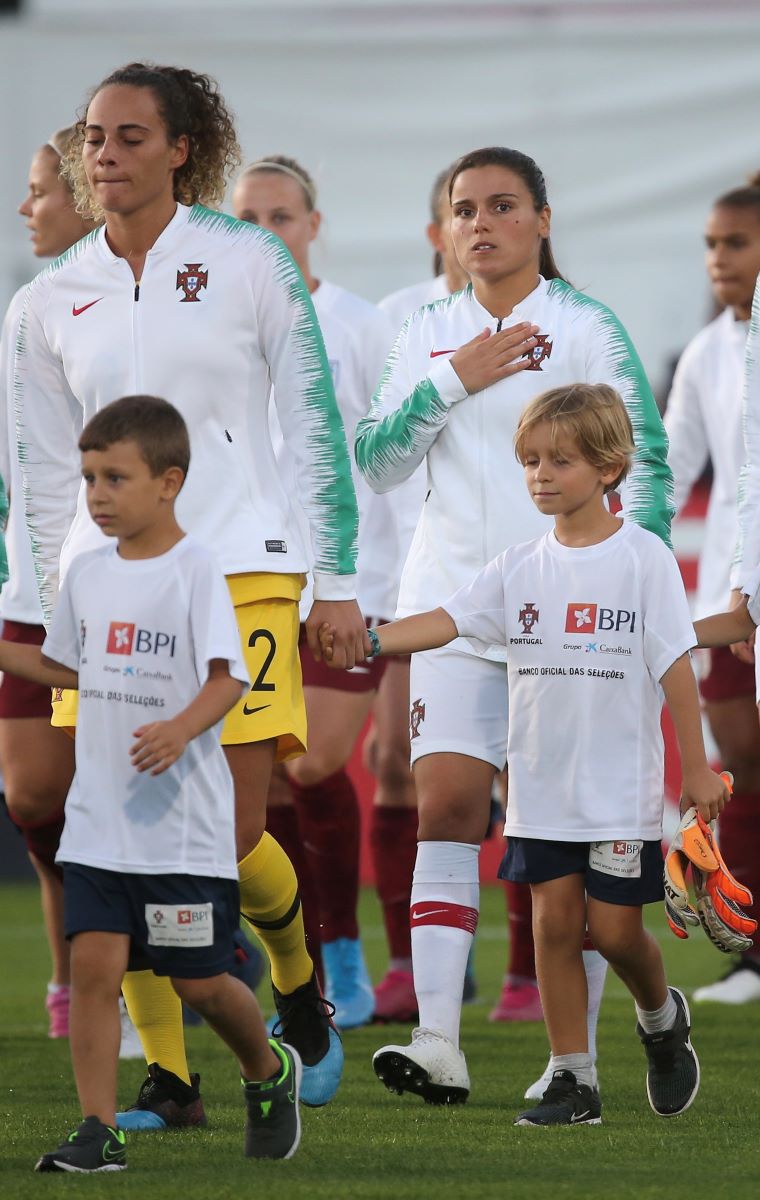 She Kicks: Mónica, we first met eight years ago at the U-19 EURO in Turkey, which was Portugal's first UEFA women's tournament. What are your memories of that competition in Antalya?
Mónica Mendes: That was the first EURO for a Portuguese women's team so it was historic and very, very special! The group was incredible, we were like a family and it was such a special month for all of us. We got all the way to the semis where Spain [Editor's note: featuring the likes of Alexia Putellas, Amanda Sampedro, Virginia Torrecilla and Lola Gallardo, and with Jorge Vilda as assistant coach] needed a late goal [from Raquel Pinel] to beat us.
SK: Do you think that tournament laid the foundations for Portugal qualifying for their first senior EURO, in the Netherlands in 2017? Were those competitions the highlights of your international career to date?
MM: Yes, I think so, because Portuguese women's football players have always had a lot of talent, but we were never able to quite show it to the world. Step by step we started to change that, first by qualifying for that U-19 EURO, then Portugal qualified for their first Women's U-17 EURO and then we qualified for the senior EURO in 2017. They were big highlights, of course, but it's always a pleasure to play for Portugal – we're a small country but we play with a lot of heart!
SK: For many years now Portugal have hosted the prestigious Algarve Cup. How useful is it to regularly compete in that tournament?
MM: It's very important because you get to face real top teams – the kind of countries that always qualify for Olympic Games, for World Cups and for the EURO. The games are always very tough, it's always very challenging, but we really think the best way to improve is by playing against these elite teams.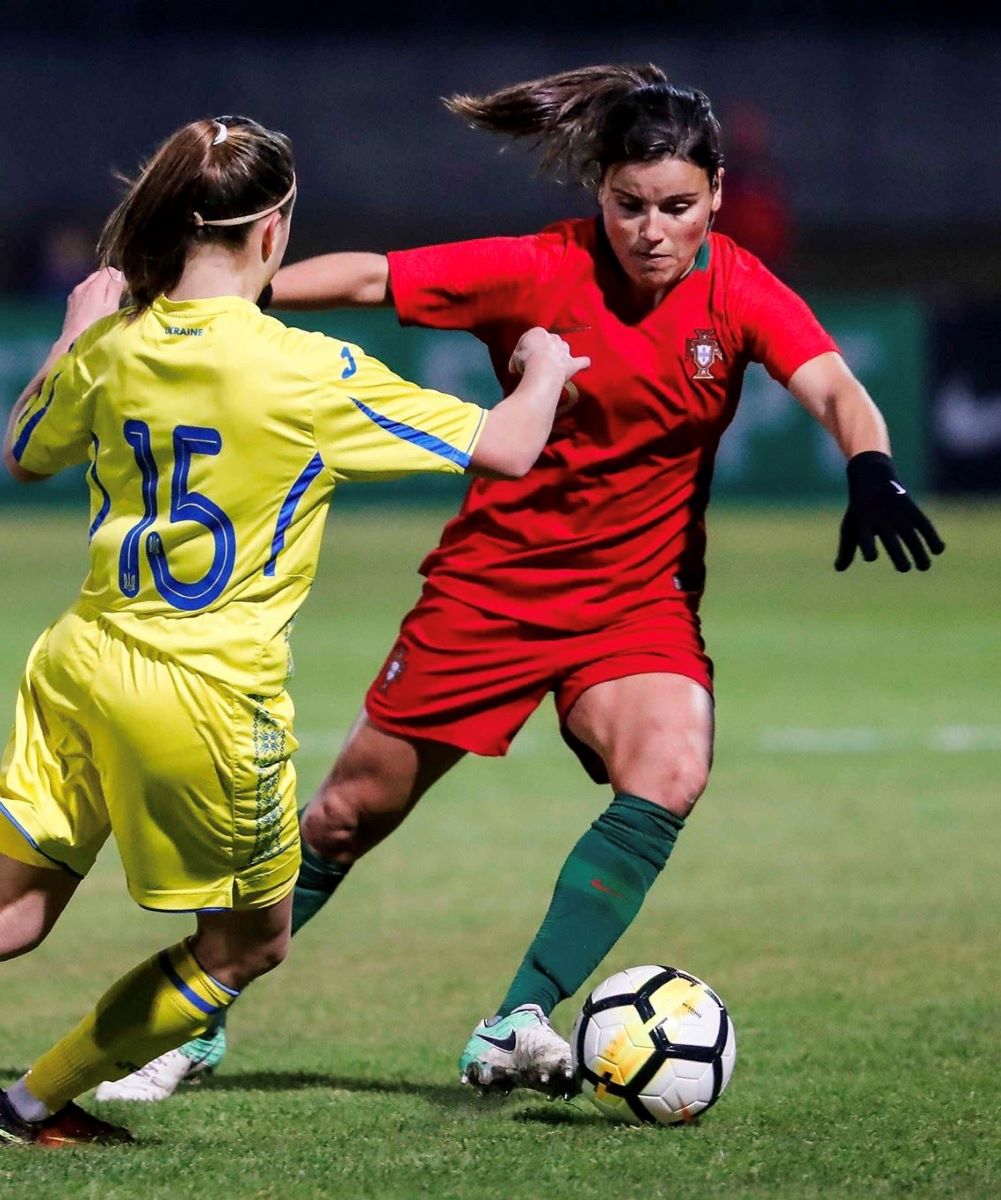 SK: Tell us about your time in the USA, where you studied Kinesiology at the University of Texas at Brownsville. What was it like having to combine highly competitive college soccer with demanding academic studies? Did the experience help prepare you for life as a pro player?
MM: I think that America really changed my life for the better, as a player and a person. When you go to college there the schedule is very full, very tough, and it's hard to manage your commitments to your sport and your studies. You have to be very focused on both, because you need to keep your Grade Point Average (GPA) up or you risk losing your scholarship. During the year I'd play for my college and then each summer, instead of going home to Portugal, I'd go to Washington to play for DC United and later Washington Spirit in the semi-pro league, which was incredible and taught a lot.
I think it made me realise how important it is to set clear goals and to be prepared to sacrifice certain things in your life in order to reach those goals. To hold onto a college scholarship you need to be a great student, a great athlete and great role model, so I think it was a very complete experience. I always advise younger players to try and follow that path, as the standards are so high that you have to develop a very professional mentality to cope.
SK: That's a lot of pressure on the shoulders of a young person, right? Knowing that you've got to perform on the pitch and in the classroom – and in your second language – in order to keep your dream alive?
MM: Yes! When I first went to America I only spoke Portuguese, but fortunately my university had an agreement with another university where you could go and work on your English before you started your studies. I read, wrote and spoke as much as I could in
English to make sure I passed my language exams and to be able to cope with my studies – and I'm proud to say that I finished my degree with a 3.7 GPA, out of maximum of 4.0.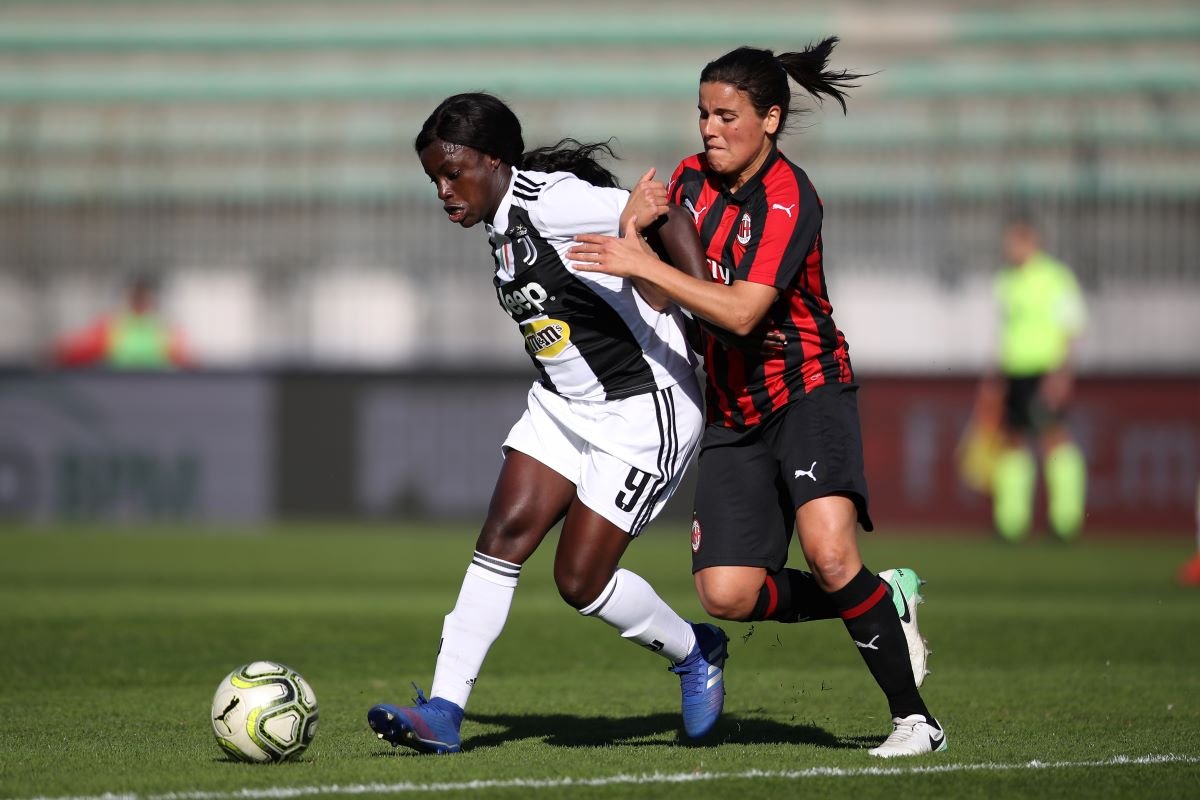 SK: Since graduating you've had quite a nomadic club career, with short spells in Cyprus, Norway and Switzerland before settling in Italy, where you turned out for Brescia and now AC Milan. Why so many changes?
MM: Well, I just signed for Apollon Limassol to play in their Champions League qualifiers, so when that finished I went to Norway with Vålerenga, which was a really interesting few months. They're very pro-equality there and really respect women's football. I remember that after our season had finished, but when I still had games coming up with Portugal, they let me train with the men's reserve team – which was a great experience and something you don't see very often. From there I went to Neunkirch Switzerland, where we won the league and cup double [Editor's note: in 2016/17, the last before the club folded] and then I moved across the border to Brescia.
SK: You had a real rollercoaster ride in 2017/18 with Brescia who, in their final season in existence, won the Italian Supercoppa and finished runners-up in both Serie A and the Coppa Italia…
MM: Yes, we went through so many emotions that season! We had such a special group of players, with a very strong connection on and off the field. We didn't have the most star names, as Juve and Fiorentina had already signed a lot of big players, but we were very strong as a unit – despite it being an almost entirely new squad.
It was frustrating at the time to come so close in the league and cup, but we still had an unbelievable season. We beat Fiorentina to win the Supercoppa, we went a long way in the Champions League [Editor's note: beating Ajax to reach the Rof16, before exiting to Montpellier], we reached the Coppa Italia final, losing to Fiorentina, and we finished joint-top of Serie A with Juventus. As we both had the same points, we had to play a decider and it went to a penalty shoot-out, which we lost 5-4. But that's football, the difference between a gold and silver medal can sometimes come down to the smallest details – in this case one penalty kick…
SK: You've been at AC Milan since the summer of 2018 so, the current situation aside, how are you enjoying being part of such an iconic club?
MM: Milan have set up a great project and it's clear they really want to create a top team in women's football too, so I'm very pleased to be part of it. This is my second season with the club and we've been in the top three throughout, still challenging for all the competitions. Let's see what happens, but my colleagues and I have all been working really hard at home during this quarantine period. So, if the decision is made to finish any of the competitions, then we'll give it everything we've got to win something big and special.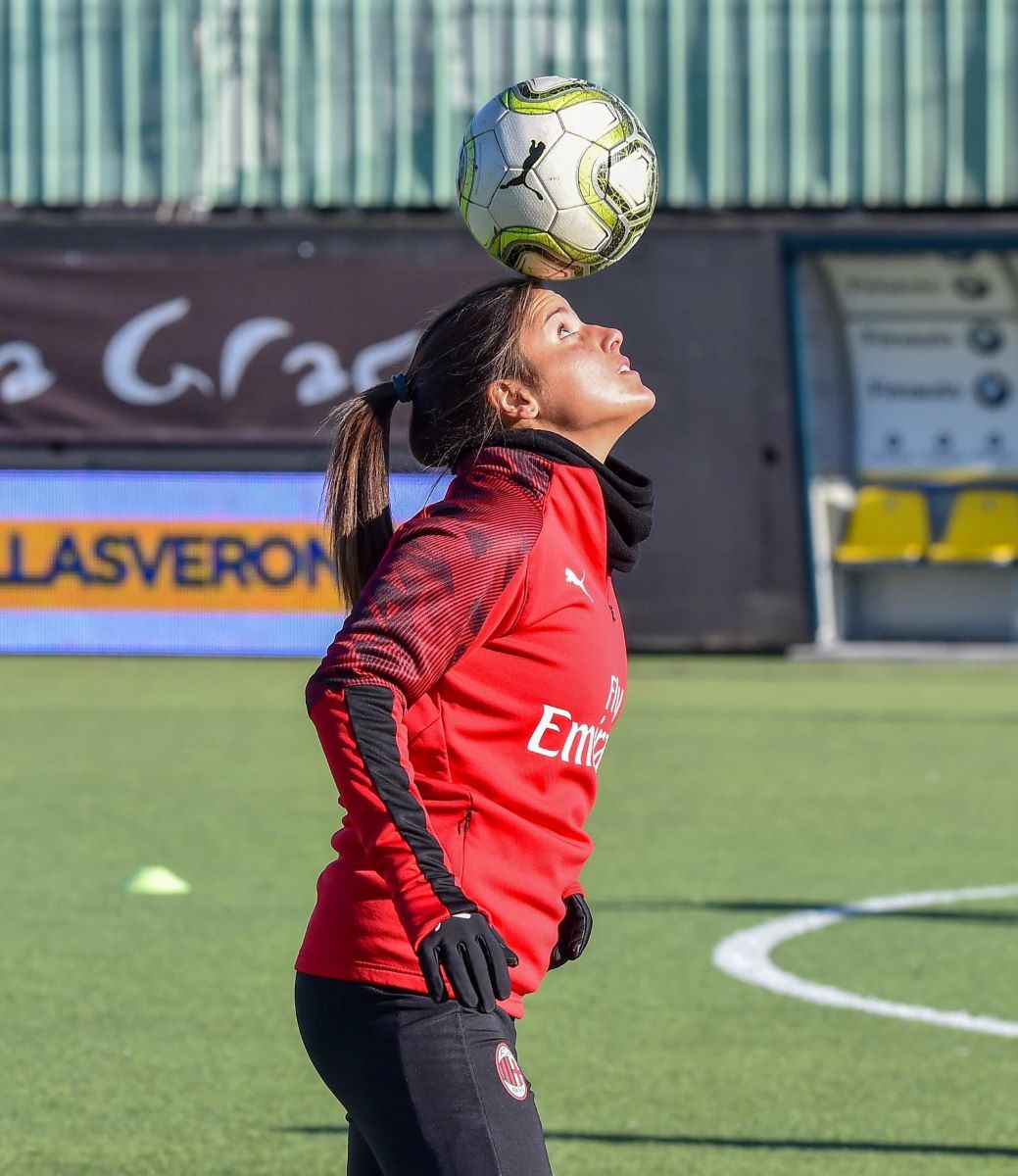 SK: I'd like to finish off by asking if you've a message of support for She Kicks readers and women's football fans everywhere?
MM: First I'd like to send my support to my fellow players, as because of this situation there will be so many of them who will have to look for a new job due to teams not being able to pay their wages. There'll be others who will be able to keep earning a living from football and then still others who were maybe close to achieving their dreams before this happened, perhaps challenging for promotion with their clubs, only for their leagues to be cancelled.
To the fans I'd like to emphasise one of the things I think is important about women's football is that it's an environment where everybody is welcome, where families can come and where it's a happy place to be. Hopefully, after quarantine is over it'll still be a place where people can get together, while I also hope that during this time the appreciation for the women's game continues to grow. In terms of recognition there's still a big gap between us and men's football, so it'd be great to use this break to keep making that equality gap smaller.
Interview provided by @onubacomms, experts in translating web and social media content. We believe everyone in women's football should have the chance to connect with their global audience – contact us via Insta or FB and we'll show you how!
#FAWSL: 'Significant challenges in completing the 2019-20 season'