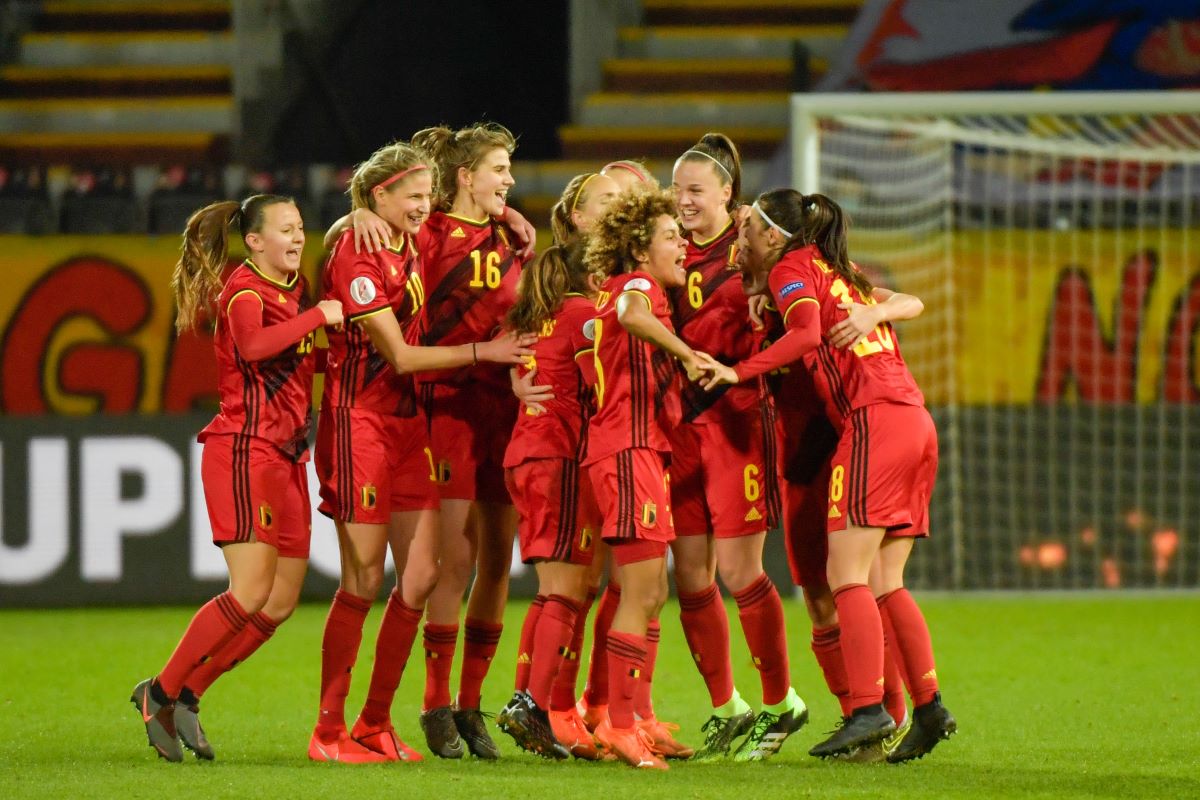 Belgium and Iceland are the latest to book their berths at the 2022 UEFA Women's Euros, the latter as one of three best runners-up.
Results for 1 December
GROUP A: Slovenia 2-0 Estonia, Netherlands 6-0 Kosovo, Turkey 1-2 Russia
GROUP B: Denmark 0-0 Italy, Georgia 0-3 Bosnia & Herzegovina, Israel 0-2 Malta
GROUP C: Northern Ireland 5-1 Faroe Islands, Wales 3-0 Belarus
GROUP D: Czech Republic 7-0 Moldova, Spain P-P Poland
GROUP E: Portugal 1-0 Albania, Scotland 0-1 Finland
GROUP F: Hungary 0-1 Iceland, Slovakia 0-6 Sweden
GROUP G: Austria 1-0 Serbia, France 12-0 Kazakhstan
GROUP H: Belgium 4-0 Switzerland, Croatia P-P Romania
GROUP I:  Republic of Ireland 1-3 Germany, Ukraine 2-1 Montenegro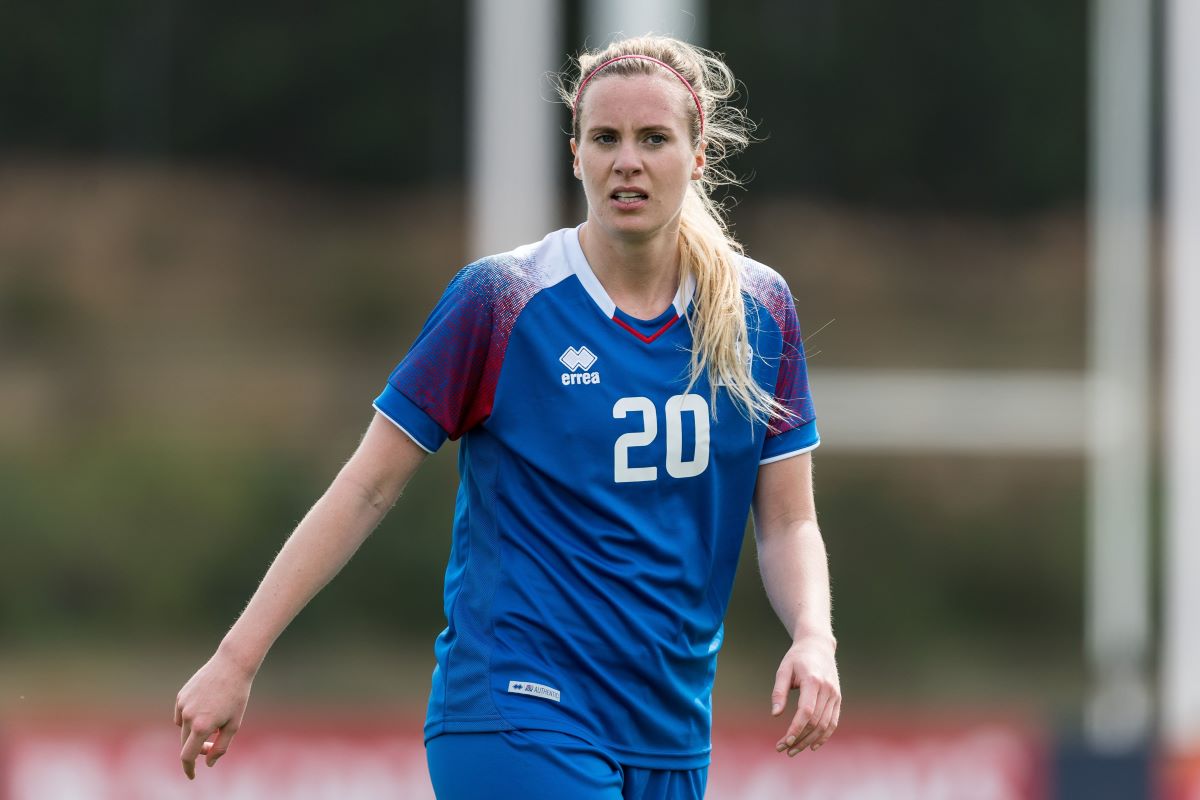 Tine de Caigny's first-half brace set Belgium on the road to a 4-0 win over the Swiss and a place at the final tournament.
Berglind Thorvaldsdóttir's effort midway through the second half saw Iceland win in Hungary, and thereby secure one of the best runner-up slots at the finals.
Nadia Kunina netted a 75th-minute winner for Ukraine, after Montenegro immediately cancelled out a fifth-minute opener. The Ukrainians are joined in the play-off by Russia following a 2-1 victory in Turkey.
Northern Ireland reached the play-offs first the first time but had to come from behind to beat the Faroe Islands 5-1.
Portugal pipped Albania with Ana Capeta on target and they are certain to finish in one of the top two places of their group.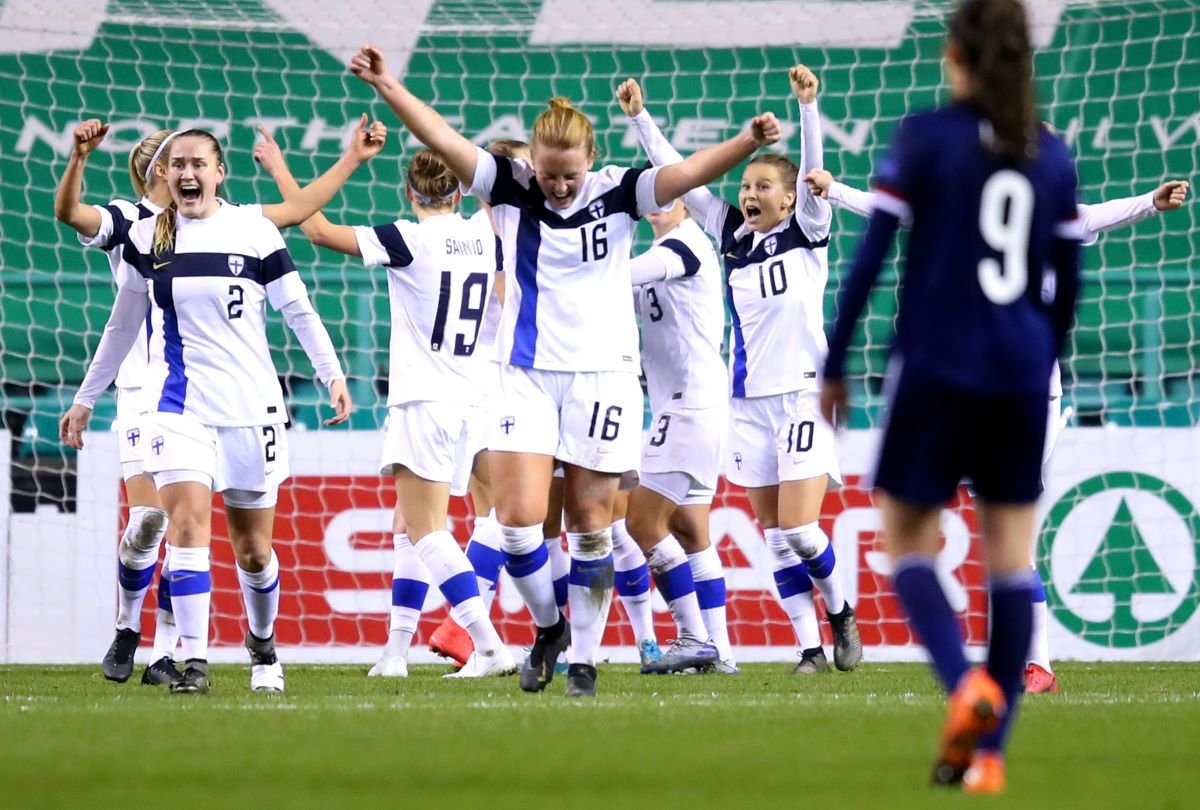 Austria edged Serbia thanks to Nicole Billa finding the target with 10 minutes left, and still hope to qualify as a best runner-up, likewise Finland who struck at the death to end Scotland hopes.
Italy held hosts Denmark to a goalless draw and could yet progress as a best runner-up, while Czech Republic sunk Moldova 7-0 to keep up their play-off hopes.
Republic of Ireland Women's Euro dream ended by 3-1 defeat to Germany