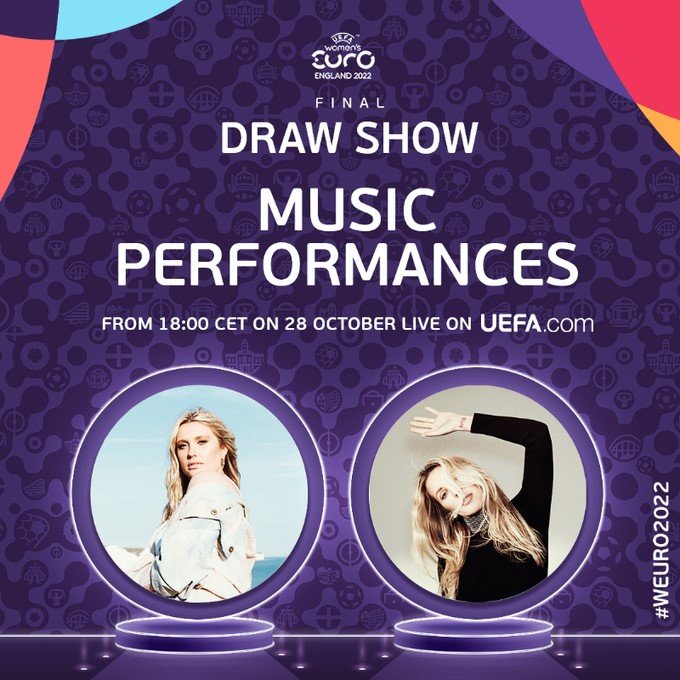 Pop stars Ellie Goulding and Ella Henderson have been added to the line up for today's UEFA Women's EURO England 2022 Final Draw Show.
The show will be hosted by Alex Scott and Gabby Logan live on BBC One from 16.30 BST on the 28 October and feature women's football legends, Women's Super League and Premier League stars.
Ellie Goulding said: "I'm so excited to be a part of a show that celebrates women's football on a national and global scale. It was so incredible to see everyone come together for the men's football EURO earlier this year and with the women's tournament being held in major cities, hopefully this can be a real moment to bring everyone together to make this the biggest women's tournament yet."
Ella Henderson said: "I'm so happy to be part of a huge night for women's football, as we countdown to the UEFA Women's EURO in 2022. It's amazing that this record-breaking tournament is right on our doorstep and I'm excited to see the buzz it creates for women's sport, next summer."
Following the show, fixtures will be confirmed and from 19.00 BST fans can then enter the public ballot and apply for tickets for all matches until 16 November 2021.