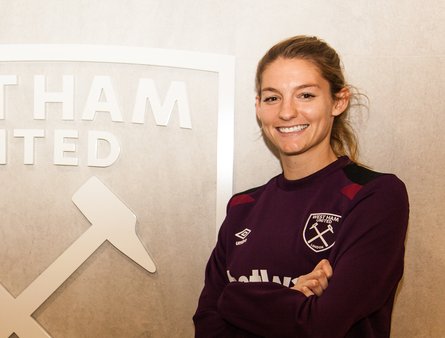 West Ham United won 4-0 away to Whyteleafe last night to reach the final of the Isthmian League Cup, sponsored by goodmove.co.uk.
Leanne Mabey hit the crossbar early on for the Hammers but their Surrey hosts – who play three levels lower in the Greater London League Premier Division – held out until 5 minutes before the break.
Rosie Kmita opened the scoring with a near-post finish and the lead was doubled in the last minute of the half.
Chloe Burr's lobbed effort forced a fantastic save from Sophie Bridson but from the resulting corner, Ellie Zoepfl nodded home.
Mabey reacted first to a free-kick but her effort was tipped around the post before combining with Zoepfl, who squared the ball for Burr to tuck home.
West Ham 'keeper Sindi Kanto denied Whyteleafe a consolation goal with a fine stop, before substitute Andria Georgiou swept home for West Ham's fourth.