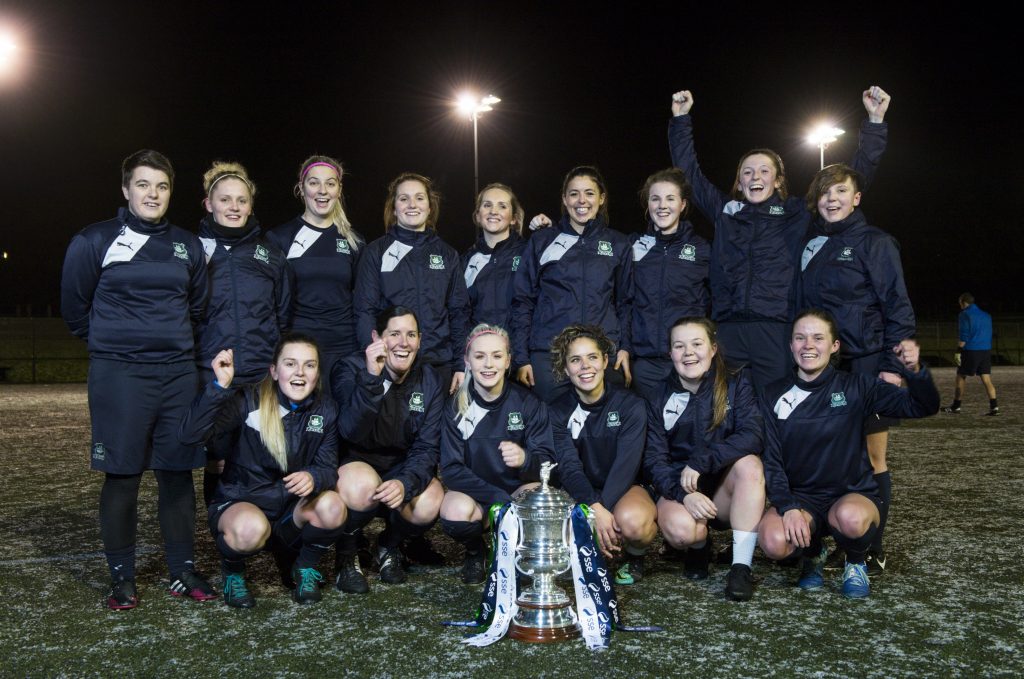 Plymouth Pilgrims, a forerunner of the current Argyle side, reached the Women's FA Cup quarter-finals in 1976 and lost 4-3 to Leicester. Now they host a City side again in the 4th Round on Sunday 4th February.
Travis Rowland's team have had an amazing season to date, not only winning all of their South West Division 1 fixtures but even overcoming four top flight Premier League sides in cup competition. The latest of those was in the 3rd Round, despite a long trip north to tackle a team that had only been beaten once, Plymouth ran out 3-1 winners over Fylde.
Their other such FA Cup result was after extra-time by the same scoreline at Gillingham, while in the FA WPL Cup they won at Cardiff City and home to Chichester City. They may be the lowest-ranked side left in the competition – with 52 teams across seven divisions separating them and the top ranked side and FA WSL 1 league leaders, Manchester City – but does not daunt them.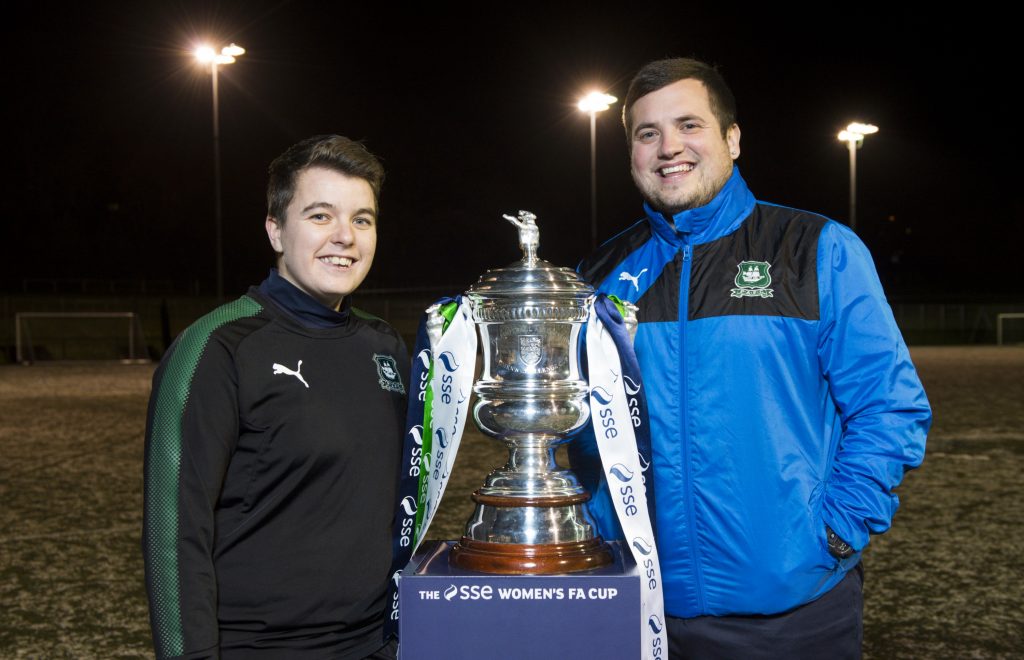 One aspect of Argyle's threat that the Foxes will have to look out for is striker Natasha Knapman. She has netted an incredible 39 goals in 15 league and cup games this season.
The club are acked by the Argyle Community Trust, who this year have a brand-new Girls Academy team, with the aim of inspiring the community and giving a range of age groups the opportunities to unlock their full potential through football.
Plymouth Argyle Ladies first team goalkeeper and development officer for Argyle Community Trust, Michaela Phillips said, "This is the furthest we have gone in the competition, a win on Sunday would mean everything to myself and the rest of the club, getting through to the SSE Women's FA Cup Quarter Final would be a dream come true. Our work with Argyle Community Trust focuses on the training and games programme where we are very passionate about developing women's and girls' football across Plymouth."
 Ahead of Sunday afternoon's game, which is being played at the Devon County FA ground in Newton Abbot, we spoke to Argyle veteran Katie Middleton.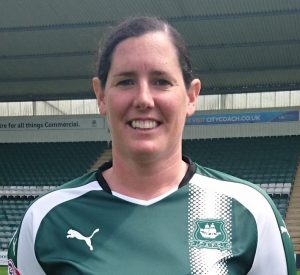 SK: With your record against WPL top flight teams this season, do you believe any side in the league should fear you?
KM: With our current form we are very high in confidence as a team and with the momentum we have, we believe we can give anyone in the league above us a good game. We have already beaten four teams from the WPL top flight this season, so I'm sure Leicester will be wary of what we can do.
SK: How does the excitement of your FA Cup progress compare with your league success to date?
KM: Going into the start of the season, our number one priority was to win the league. We have obviously started well and remain unbeaten but there are still a lot of tough games to go. The FA Cup has given us the opportunity to test ourselves and we have been able to play games with the pressure off, which has enabled us to perform well. Obviously there is quite a bit of media attention that goes with a good cup run, so if that helps to raise our profile then even better.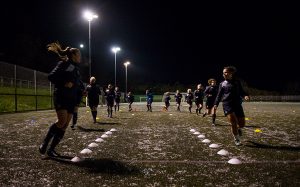 SK: Having done much with your results to suggest you belong in the division above, how does it feel about there being still such a tough promotion campaign to fight?
KM: It's good for us to have tough games in the league because although we feel as though we could compete at the next level, we need to be tested regularly. We still feel there is a lot of improvement we can make as a squad and there are several teams in our league who will push us all the way and ensure we don't take our foot off the pedal at any point. Our aim is to keep improving and ensure that we are ready, if we do reach our goal and finish at the top of the table.
For the view from Leicester, we heard from manager Jonathan Morgan.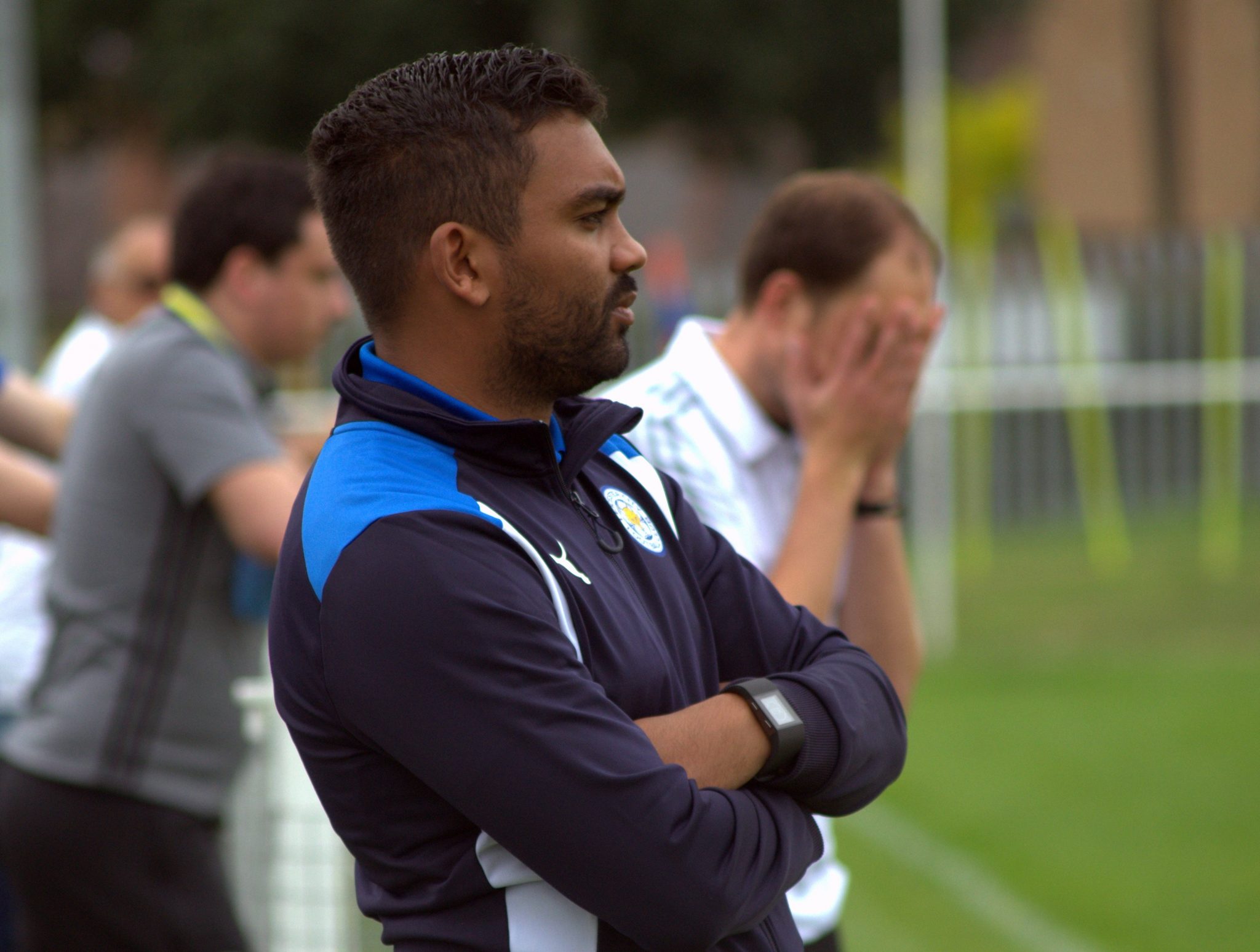 SK: You have a big few weeks with FA Cup, County Cup and Middlesbrough away in the league. Do you feel it could be a most crucial spell of your season?
JM: Most definitely, I feel that this next month will shape our season. The girls have worked hard this year putting so much effort in behind the scenes to get us in to this position where we are challenging in all competitions still. I have the belief in the girls that if we apply ourselves correctly we can come out the end of this spell in a positive position. The league is still our main priority and we hope that when we come to the Middlesbrough game we can take the three points and close the gap, we know that it will be a tall task against them as they are in great form and have a real momentum at the minute, but hopefully we can stop that.
SK: Is the team really keen to win through and test themselves against WSL opposition (and does it have ambitions in that direction)?
JM: In the FA Cup we are very keen to progress through and we would love WSL opposition just to identify how far we have come this season. Plymouth are in excellent form this year and will prove tough opposition so before we start thinking of dream ties we have to overcome them first. It will be a bit of a banana skin type tie as Plymouth have already knocked out a number of reputable teams from the WPL and we hope we will not be the next. In regards to Super league, we definitely have the ambition of wanting to compete at the top and we will do everything in our power to put ourselves in the hat for the WSL both on and off the pitch.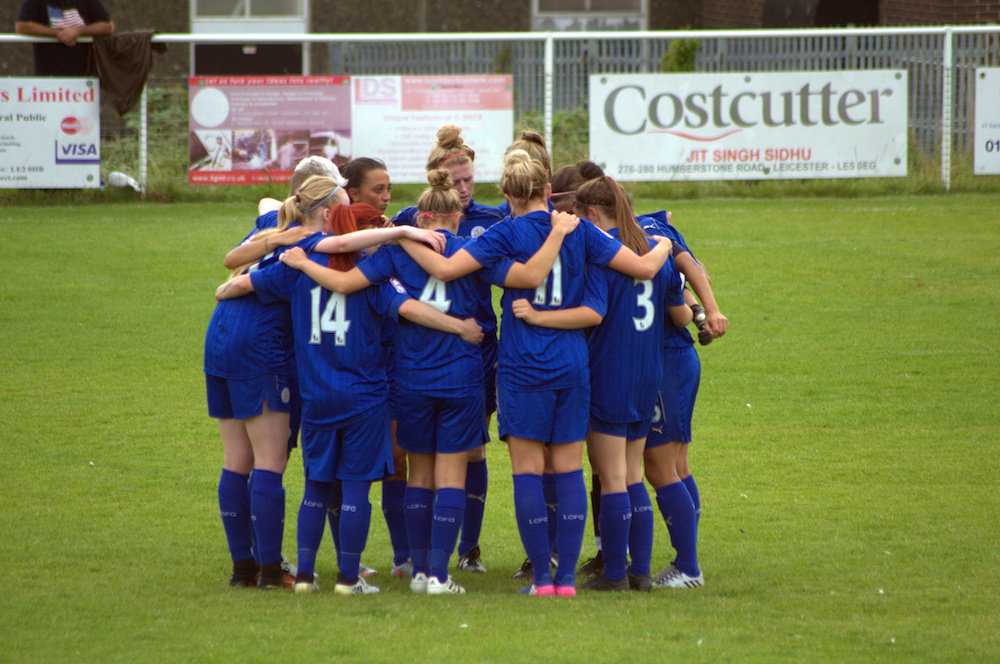 SK: How do you feel about your league form and chances of the title?
JM: Unfortunately, we had a little blip early on in the season and since then we have been playing catch up with the likes of Middlesbrough and Blackburn. We strongly feel that we are good enough to win this league and the head to head matches to come between ourselves, Blackburn and Middlesbrough will certainly be exciting and have a big impact on the outcome of the league. Not to mention the likes of Huddersfield, who are still up there. The great thing about the Northern Prem this year is that it is so competitive and anyone can beat anyone this season. I feel our league form recently has been very strong and we will need to continue that form if we are to have a chance of winning this league.
The SSE Women's FA Cup fourth round kicks-off this weekend when Plymouth Argyle Ladies take on Leicester City Women on Sunday 4th February at Haye Road.The SSE Women's FA Cup Final will take place at Wembley Stadium connected by EE on Saturday 5 May, 2018. Kids go free and tickets available on
www.thefa.com/tickets