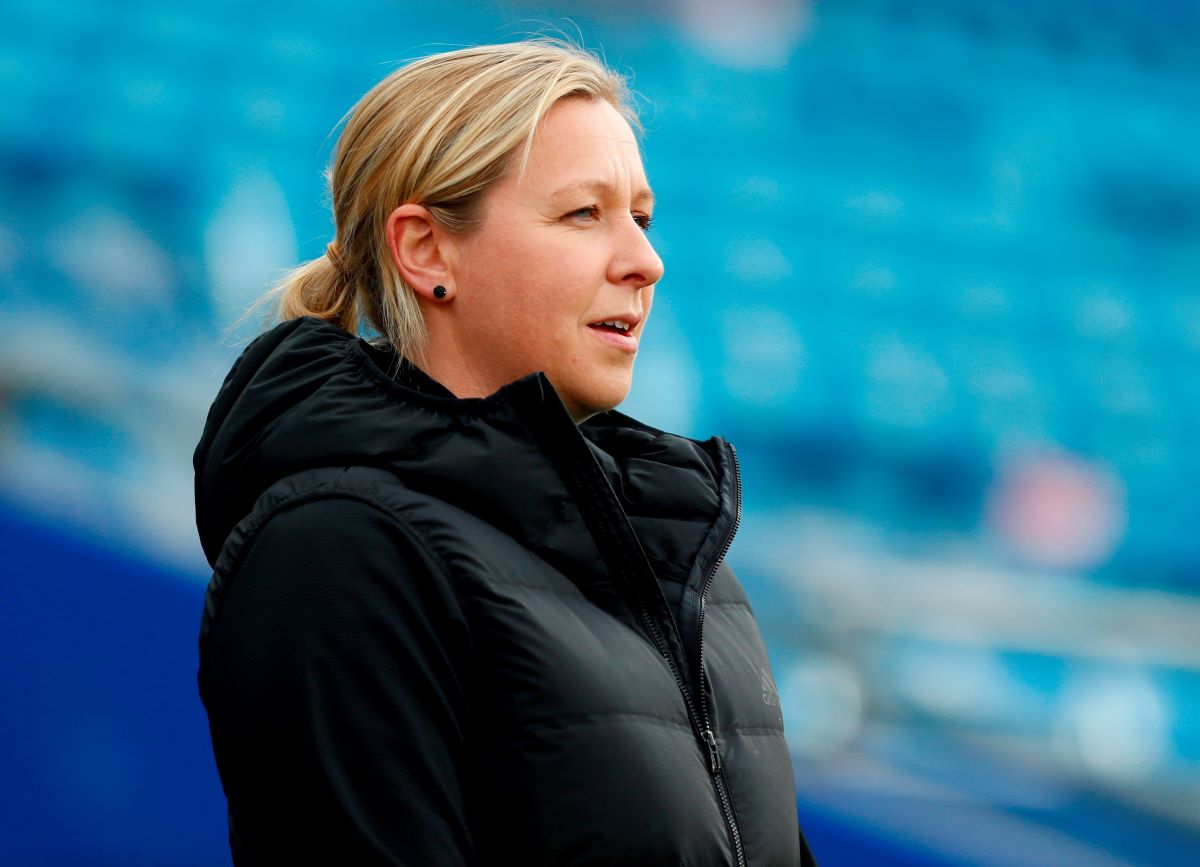 Wales head coach Jayne Ludlow has named a squad of 26 players for two key UEFA Women's EURO 2022 Qualifying Round matches against Faroe Islands and Norway.
Ludlow has included two players that missed out on the squad that lost 1-0 to Norway in Oslo last
month, as goalkeeper Olivia Clark returns for international duty while 18 year old Josie
Longhurst has received her first senior call-up. Meanwhile, Megan Wynne is still unavailable as
she continues her recovery from an ACL injury, plus centurion Loren Dykes is unavailable for
selection due to personal reasons.
Wales will face the Faroe Islands on Thursday 22 October at Rodney Parade. The match against
Norway will then take place on Tuesday 27 October, which will now be held at the Cardiff City
Stadium. Both matches will kick off at 16:30.
The nine group winners and the three best runners-up (not counting results against the sixth-placed team) qualify directly for the final tournament, while the remaining six runners-up advance to the play-offs.
Wales Squad
Laura O'SULLIVAN (Cardiff City Ladies)
Olivia CLARK (Coventry United)
Poppy SOPER (Plymouth Argyle)
Jess FISHLOCK (Reading- On loan from OL Reign)
Sophie INGLE (Chelsea)
Hayley LADD (Manchester United)
Gemma EVANS (Bristol City)
Rhiannon ROBERTS (Liverpool)
Anna FILBEY (Tottenham Hotspur)
Angharad JAMES (Reading)
Nadia LAWRENCE (Cardiff City Ladies)
Rachel ROWE (Reading)
Natasha HARDING (Reading)
Elise HUGHES (Blackburn Rovers – On loan from Everton)
Helen WARD (Watford)
Kayleigh GREEN (Brighton & Hove Albion)
Josie GREEN (Tottenham Hotspur)
Josie LONGHURST (Brighton & Hove Albion)
Charlie ESTCOURT (London Bees)
Lily WOODHAM (Reading)
Maria FRANCIS-JONES (Cardiff City Ladies)
Kylie NOLAN (Cardiff City Ladies)
Carrie JONES (Manchester United)
Cerys JONES (Brighton & Hove Albion)
Georgia WALTERS (Blackburn Rovers)
Chloe WILLIAMS (Manchester United)
Bethan MCGOWAN (Unattached)
Finalists for Pitching In Northwest Football Awards announced