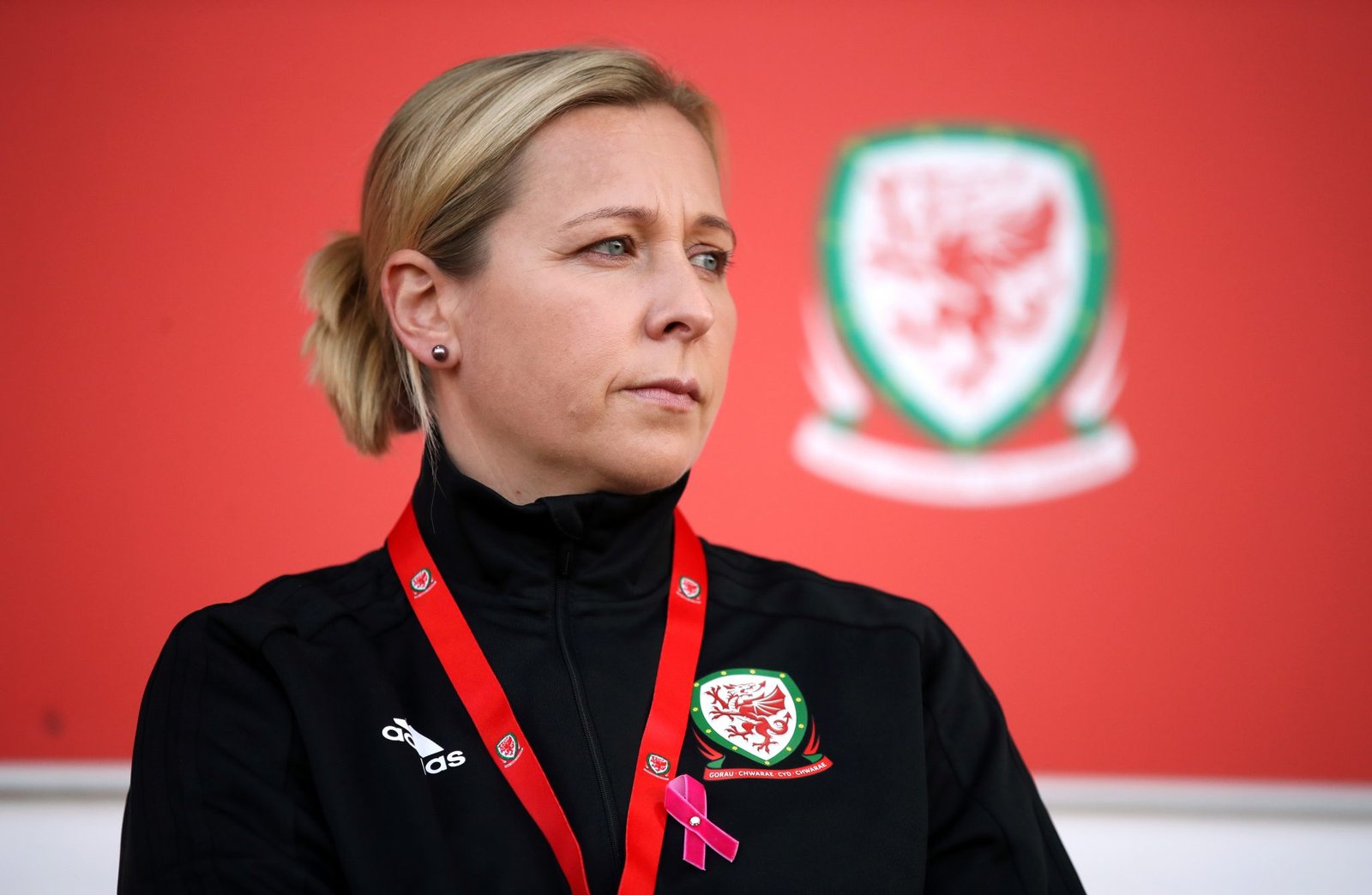 Wales manager Jayne Ludlow begins preparations for the 2021 UEFA Women's Euro qualifiers with a four-day training camp for 26 players.
The FAW reports that Ludlow has recalled the majority squad that faced England last month, including Sophie Ingle, Angharad James and Natasha Harding, while players based abroad are being rested after an intense 2018. Some of the squad's younger contingent will miss the camp after being picked for the U-19 side travelling to Armenia for the UEFA 2019 Qualifying Round while USA based Jess Fishlock and Peyton Vincze are being rested.
Despite the disappointment of missing out on a place at the World Cup in France, Ludlow's already looking to the future. "We are already preparing for the next competition and all our camps over the next year will be to ensure we are in the best possible position at the start of the campaign to compete for a place in the Euros.
We have some new faces in the squad. It's a great opportunity for them and hopefully it will help develop them as players over the coming months as we prepare for the next campaign."
Midfielder Charlie Estcourt returns to the squad after missing the last three matches through injury and there will also be some additional faces joining up with the squad between 2-6 October. Ludlow has called up Tottenham Hotspur trio Josie Green, Anna Filbey and Megan Wynne, plus Emma Jones of Linkopings FC in Sweden.
Following the training camp, the squad will play a number of friendly matches as they prepare for the next qualifying campaign. Matches will take place over the next eight months and will be announced by the FAW in due course.
Wales Squad: Laura O'Sullivan (Cardiff City Ladies), Claire Skinner (Cardiff City FC), Deanna Lewis (Cyncoed), Poppy Soper (Cardiff City Ladies), Sophie Ingle (Chelsea), Hayley Ladd (Birmingham City), Loren Dykes (Bristol City), Rachel Rowe (Reading), Rhiannon Roberts (Liverpool), Natasha Harding (Reading), Angharad James (Everton), Charlie Estcourt (Reading), Kylie Nolan (Cardiff City Ladies), Kayleigh Green (Brighton & Hove Albion), Hannah Miles (Cardiff City Ladies), Helen Ward (Watford), Cori Williams (Cardiff City Ladies), Kelly Isaac (Cardiff City Ladies), Gemma Evans (Bristol City), Megan Wynne (Tottenham Hotspur), Amelia Ritchie (Charlton Athletic), Anna Filbey (Tottenham Hotspur), Emma Jones (Linkopings FC), Josie Green (Tottenham Hotspur), Nadia Lawrence (Cardiff City Ladies), Carrie Jones (Wales Performance Squad)