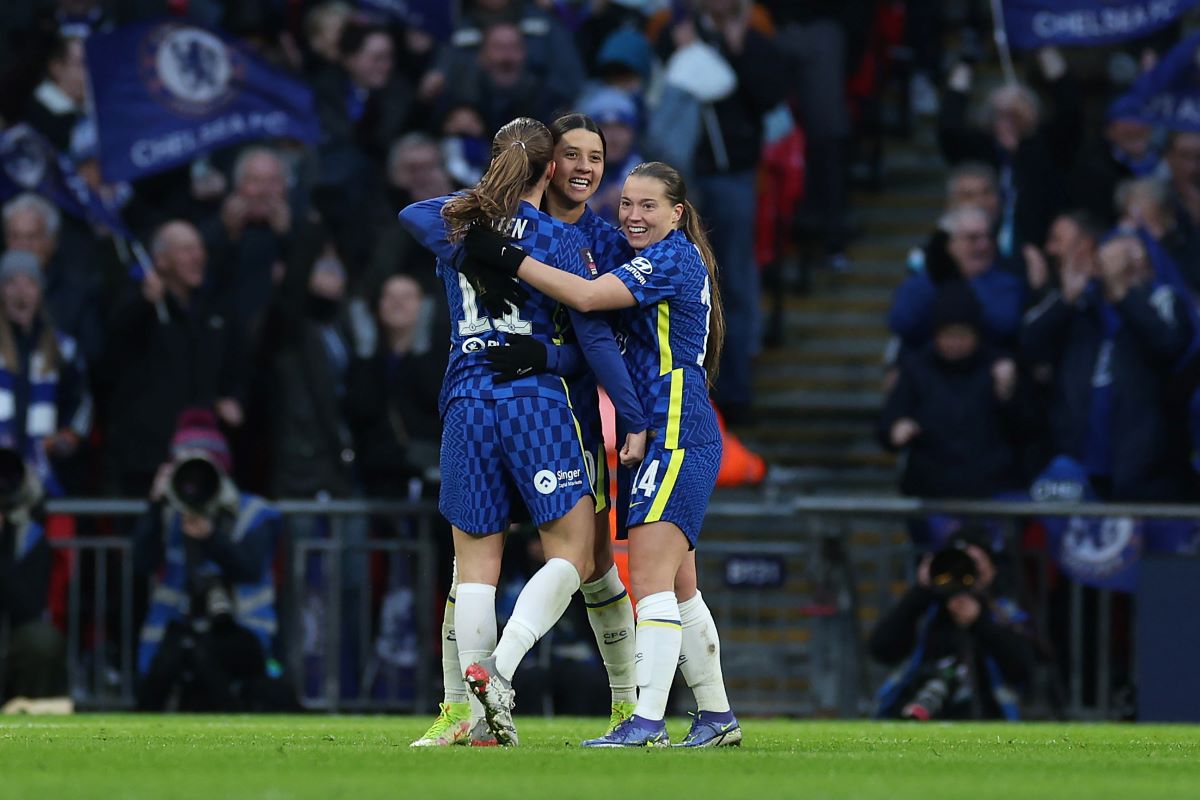 Chelsea were comfortable 3-0 winners over Arsenal in the delayed 2020-21 Vitality Women's FA Cup at Wembley Stadium, in doing so claiming the domestic treble for the past season.
With little over two minutes played, Sam Kerr's deflected touch fell for Fran Kirby, who finished smartly past Manuela  Zinsberger.
The Arsenal keeper saved from Kerr and clawed a Kirby effort round the post, the crossbar then coming to the Gunners' rescue after Kerr stole the ball off Lotte Wubben-Moy.
Both sides were denied possible penalties in the first half, as Chelsea had just a narrow lead at the break despite several clear chances.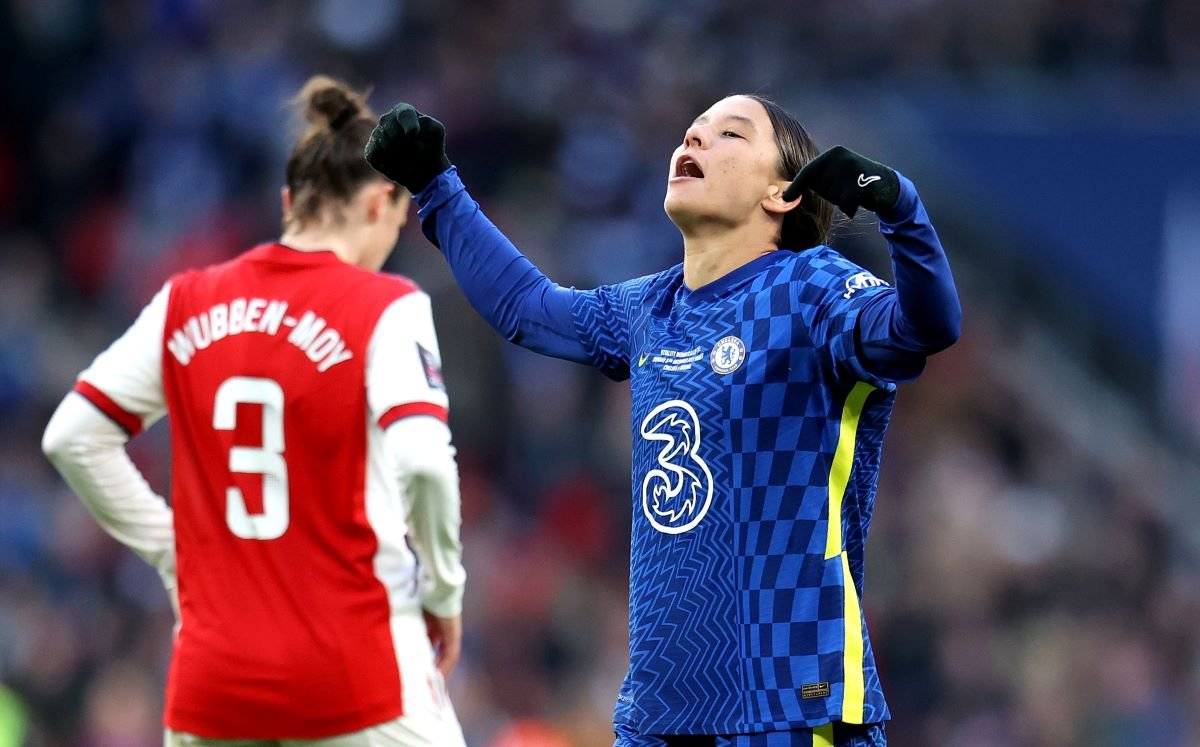 The lead was eventually doubled inside the hour mark, Kerr shooting through the legs of Wubben-Moy and beating Zinsberger on her near post.
Zinsberger was well-beaten as Kirby hit the post from the edge of the box, before Kerr wrapped up the win 13 minutes from time with a sublime chip over the keeper.
Talking to the BBC after the game, Player of the Match Sam Kerr said:
"I think we deserved it, we played really well. We have been playing really well the last few weeks, we kinda went in as underdogs so we had a point to prove. Yeah, we're buzzing.

"It wouldn't go in but we knew it was coming, it could have been four or five nil in the first half but they defended well. We knew if we kept pushing at some point they would go in and they did.

"I am paid to score goals but our defence was amazing. It was a team effort. I can't wait to party."

When asked about a message home to Australia: "I love you guys, I wish you could be here. These are the moments as a player that you play in and wish your family is here but my girlfriend is here and I tried to put on a show."
And winning manager Emma Hayes (who has become the first female manager to win the Women's FA Cup three times) followed up her two-goal striker:
"We got it spot on. We predicted what they were going to do and they did what we thought they were going to do. We painted Wembley blue today, our performance was absolutely superb.

"The front two were out of this world. I said to Fran Kirby [when we brought her off] I think it's the best game I've ever seen her play. She is a national treasure. Sam's growing in confidence. She's the best striker in the world. Every player played their part.

"To think we're treble winners, that's an amazing achievement. Today we showed why we are champions."
Attendance: 40, 942