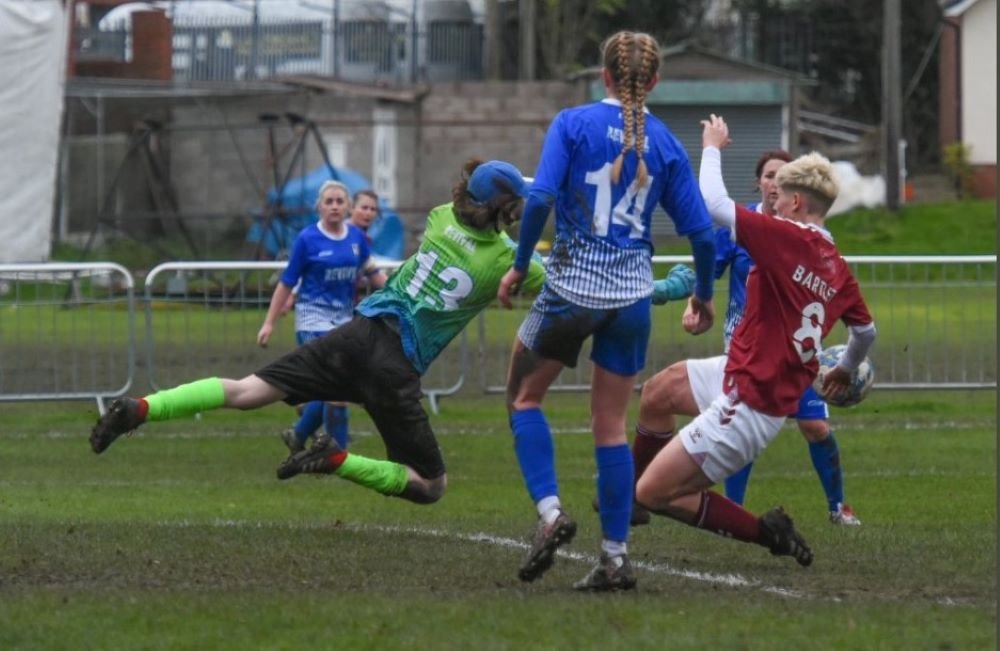 Brighouse Town and Leeds United won through to host Sunderland and Durham respectively in the Vitality Women's FA Cup 3rd Round.
Chorley 5-0 Bradford City (Att: 55)
Norton & Stockton Ancients 1-2 Leeds United (Att: 200)
Brighouse Town 8-0 Farsley Celtic FC (Att: 116)
Sheffield FC 0-3 Huddersfield Town
Leafield Athletic 2-3 Lincoln City
Lye Town 1-2 Northampton Town
Stoke City 5-1 Norwich City
Wolverhampton Wanderers 0-4 Nottingham Forest (Att: 260)
Kent Football United 1-6 Chesham United (Att: 91)
Ipswich Town 4-0 Crawley Wasps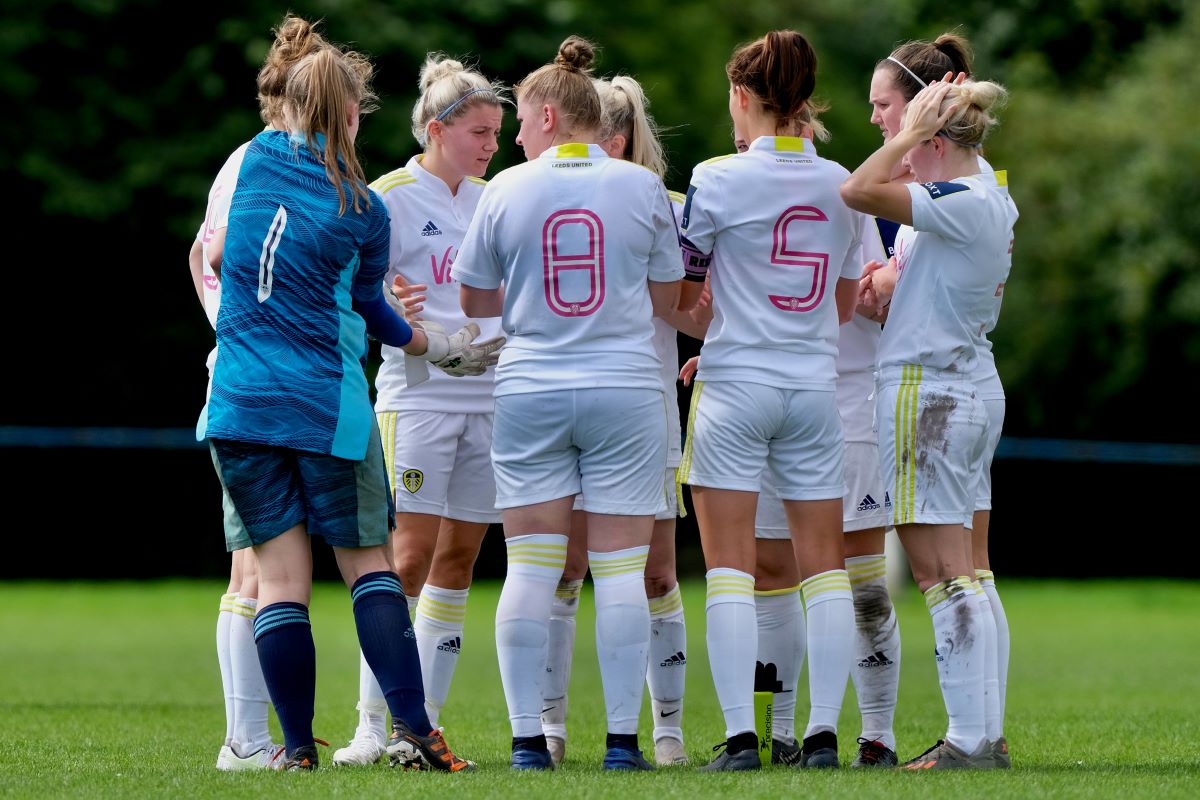 Leeds progressed past Norton 2-1 thanks to a last-minute winner and can now look forward to taking on Championship title-chasers Durham, who are two divisions their senior.
Brighouse Town's Leah Embley scored half their eight goals against Farsley Celtic, with their reward a home tie with Sunderland.
Lincoln City recovered a two-goal deficit at Leafield Athletic to win 3-2, Amy Blinkhorn's 25-yard half-volley in-between a Jessica Rousseau double.
The Imps next meet Northampton Town, who also dramatically came through with late goals. Leah Cudone levelled and had a penalty saved after Lye Town hit the post with a spot-kick, Francesca Partridge winning in in stoppage-time with another effort from the spot.
Huddersfield Town netted three second-half goals at Sheffield FC to secure a tie with Loughborough Lightning.
Chorley put five goals past Bradford City to book a clash with Newcastle United. Aleesha Collins and Ellie Cleary each struck twice to send Chorley into the third round for the first time ever.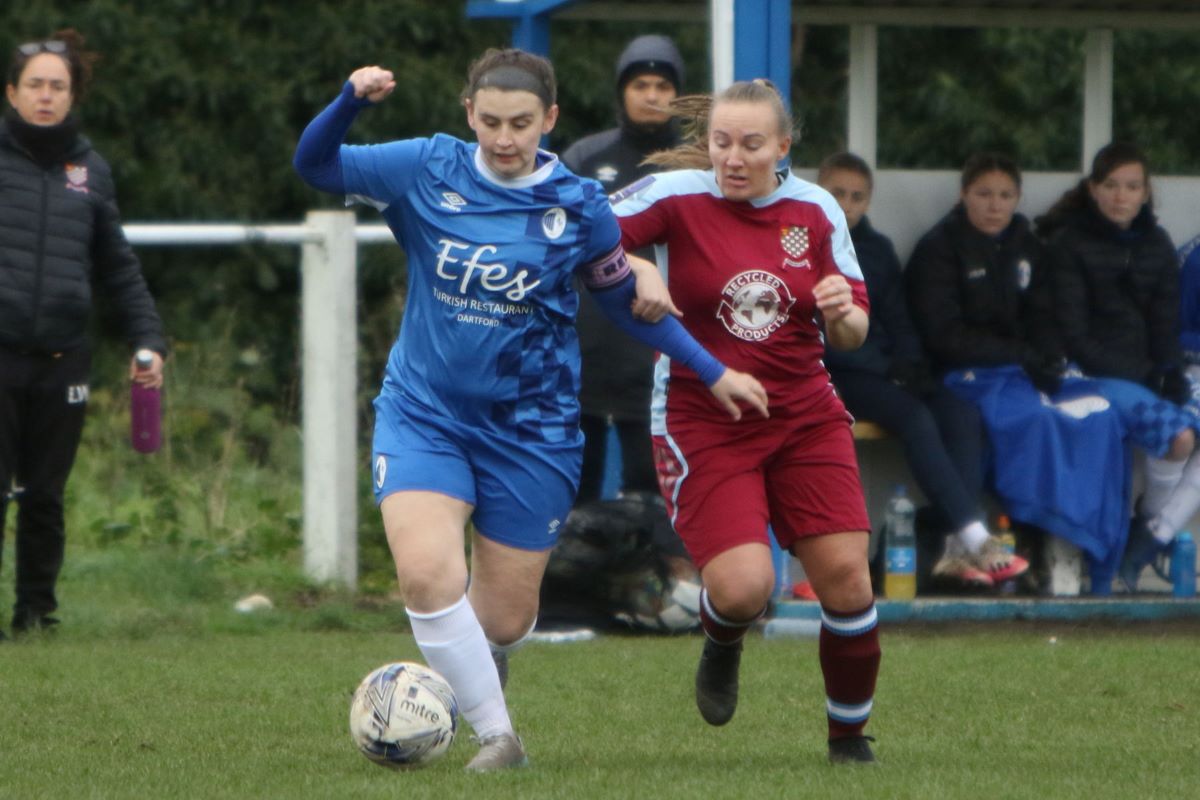 Chesham United hit hosts Kent Football United for six with Kim Farrow netting a hat-trick, to set up a tie with Billericay Town.
Ipswich Town were 4-0 winners over Crawley Wasps and now visit Wimbledon.
Stoke City saw off Norwich City 5-1 to have home advantage over Nottingham Forest, who pulled off a fine 4-0 win at W0lves.
Revised 3rd Round draw: Sunday 12 December
Chorley v Newcastle United
Leeds United v Durham
Brighouse Town v Sunderland
Burnley v Liverpool
Liverpool Feds v Blackburn Rovers
Huddersfield Town v Loughborough Lightning
Lincoln City v Northampton Town
Stoke City v Nottingham Forest
West Bromwich Albion v Long Eaton United
Stourbridge v Sheffield United
Watford v Coventry United
Gillingham v Charlton Athletic
Ashford Town (Middx) v London City Lionesses
Bristol City v Lewes
Bridgwater United v Crystal Palace
Plymouth Argyle v Clapton CFC
Chesham United v Billericay Town
Portsmouth v Southampton FC
Southampton Women's v Exeter City
AFC Wimbledon v Ipswich Town