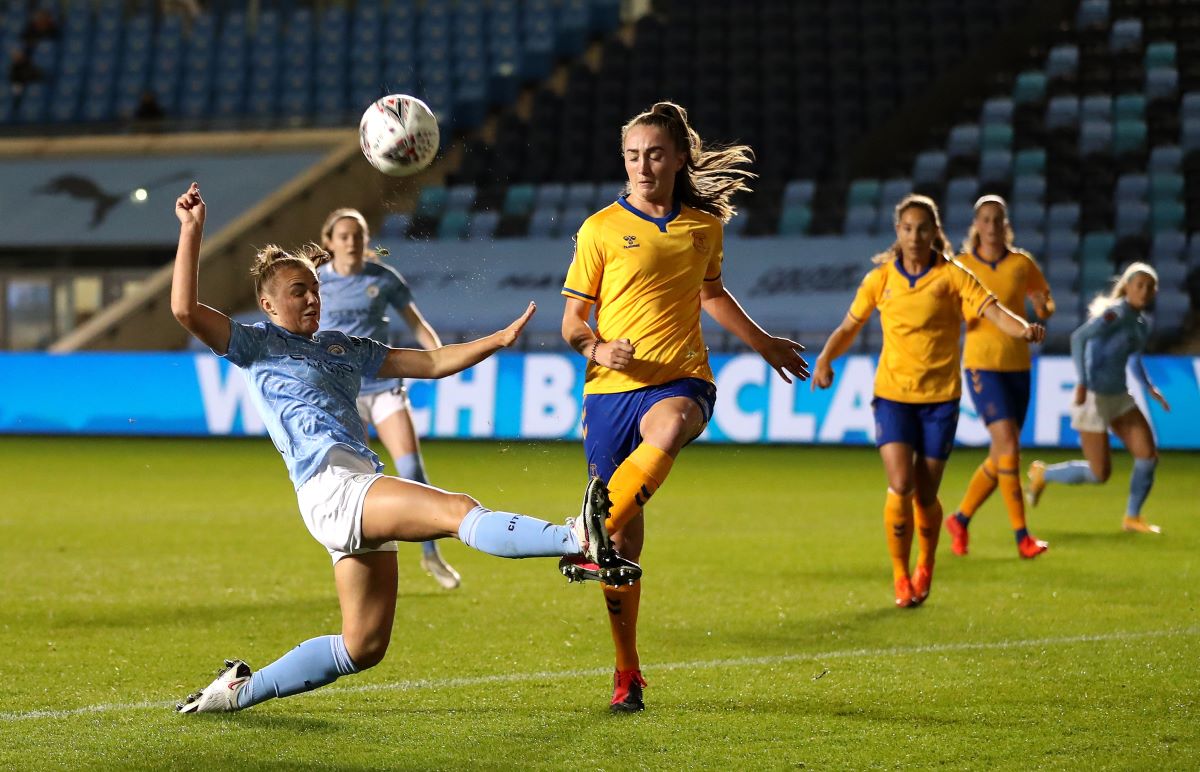 The 2019-20 Vitality Women's FA Cup finally comes to a conclusion on Sunday at Wembley Stadium, with holders Manchester City challenged by Everton.
The latter stages of the lockdown-delayed competition saw the Toffees eliminate both Chelsea and Birmingham City, while the Cityzens knocked out Leicester City and then Arsenal.
Everton boss Willie Kirk says Sunday's clash represents a significant juncture on his team's path to consistently competing for silverware.
"We are breeding a group of winners and Sunday can be a launchpad for success in the next five years," Kirk told evertonfc.com.
"We spoke about the objectives for the season at the start of 2019/20 and they were to finish in the top half of the league and get to Wembley.
"We were adamant we would get there and remained focused and determined all season.
"We managed the top-half finish … this is the last step of that journey.
"I sowed that seed and the players nurtured it and let it grow."
City have played and beaten Everton twice at the Academy Stadium since the abrupt end to the previous campaign, winning 4-1 in a pre-season friendly, then 3-1 less than a month ago in the Conti Cup group stage.
Manchester City head coach Gareth Taylor told the club's website:
"We've played them twice so far and we can draw from those experiences – but this is a one-off game of two really good teams, looking to be successful.
"It's been a positive to get players back earlier than Everton have. We've had to wait on a couple – Caroline Weir got back on Thursday – but we've had to make the best of it.
"It would mean everything to win the trophy. I feel so fortunate – I've not even hit double figures in games and two of those have been at Wembley!
"For us to win would be amazing and one of the biggest things in my premature coaching career – I'm still at the start and learning so much about the many parts of it."
The final kicks off at 2,30pm on Sunday 1 November and is being televised live on BBC One, BT Sport 1, BBC iPlayer, while The FA Player's coverage begins at 1.20pm.
Vitality #WomensFACup: 3rd Round Qualifying includes East Anglian derby