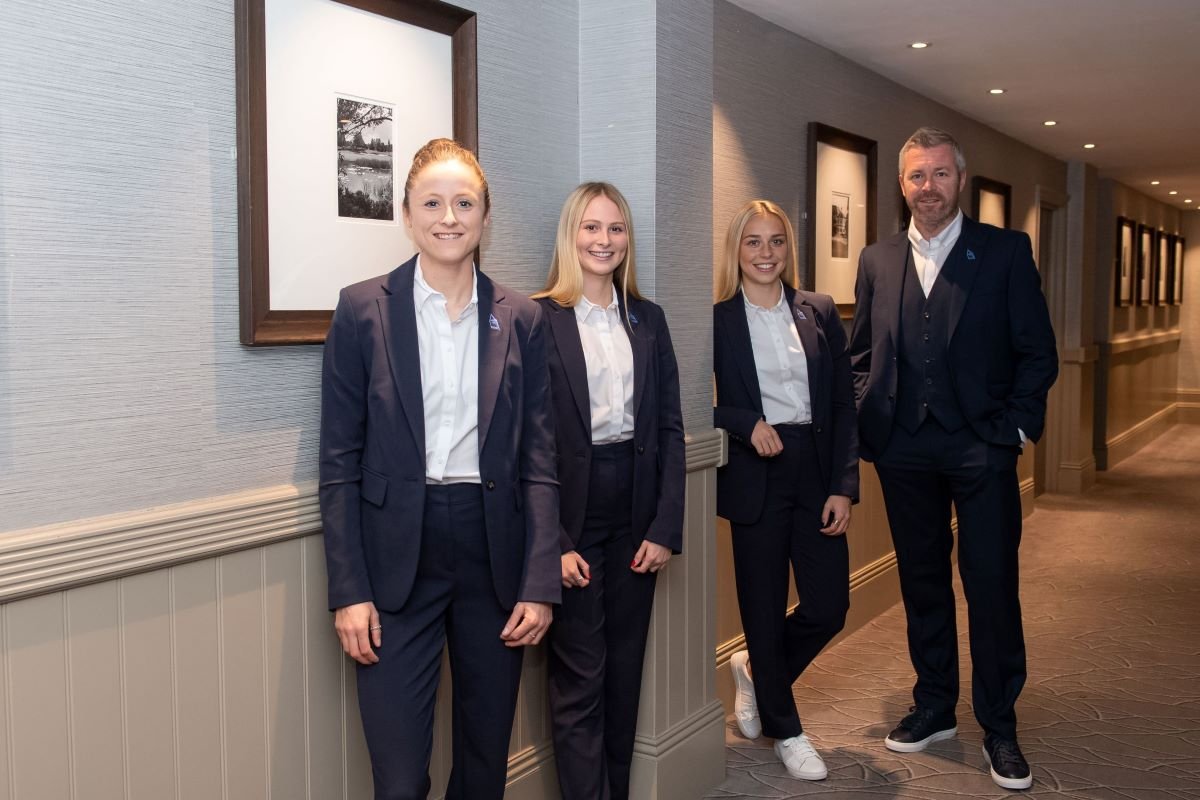 Everton's suits and footwear for the Vitality Women's FA Cup final are to be provided by Marks & Spencer.
Led by club captain Dan Turner, the team will be sporting the tailored single-breasted lined navy blazer with a cinched waste and navy straight leg trousers.
Each jacket worn by the team will also be embroidered on the lapel with the famous Prince Rupert's Tower, which is central to the Everton crest.
The suits will be teamed with the crisp white M&S Collection cotton slim fit long sleeve shirt, made from smooth sustainably sourced cotton.
The outfits are completed with footwear from M&S's bestselling athleisure leather lace-up range, with built-in Insolia Flex® technology for ultimate comfort.
Everton Women will wear their suits on their journey to Wembley ahead of the highly anticipated final against Manchester City (2.30pm kick-off), which will be screened to an international audience and live on BBC1 and BT Sport in the UK.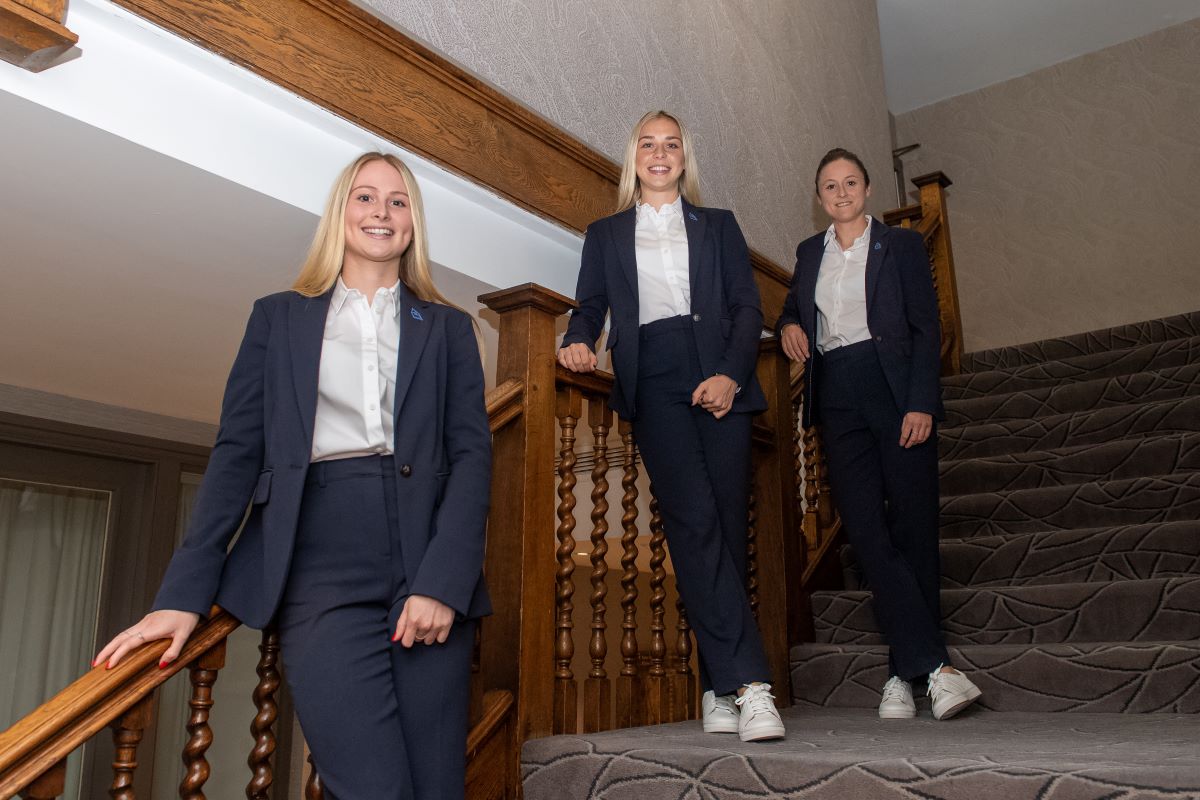 Dan Turner said: "I love the whole outfit that Marks & Spencer has put together, especially the pairing of the athleisure shoes to the suit. What you wear before a fixture as big as a cup final is really important – when you feel good, it helps you get in the right frame of mind. This look really suits us as a team and we can't wait to put on these suits and make our way to Wembley – and hopefully the next time we wear them will be when we are coming home with the Cup."
Karen Day, Tailoring Lead for M&S Womenswear said, "We're excited to be supporting the team to arrive at the FA Cup final in style. Choosing the right outfit to wear can really set you up for a special occasion – especially during this challenging time – and this is a day that I am sure Everton Women will never forget. It's an exciting time for women's football in England, and we are delighted to be playing a small part in such a high-profile fixture that is helping further raise the profile of the women's game."