Back-to-back Welsh league winners Swansea City Ladies were in UEFA Women's Champions League 1st Round action in Cyprus yesterday and despite finally losing out 4-1 to Russian champions WFC CSKA Moscow (who boast several internationals with World Cup experience, such as Nigeria's Francisca Ordega and Cameroon's Gabrielle Onguene) they showed a tremendous fighting spirit by pulling back level at the death, to take the full-time side to extra-time.
Swansea will now face FC Dinamo Minsk in the third-place match on Saturday (4.45pm KO, UK Time) and will be hoping that on this occasion their hard work and collective determination pays off with a positive result.
📝 The #Swans produced an outstanding display to take @wfccska_en to extra-time in their Champions League first-round tie in Limassol, but ultimately lost out in an entertaining encounter.https://t.co/bZ4e7aNmiJ

— Swansea City Ladies (@SwansLadies) August 19, 2021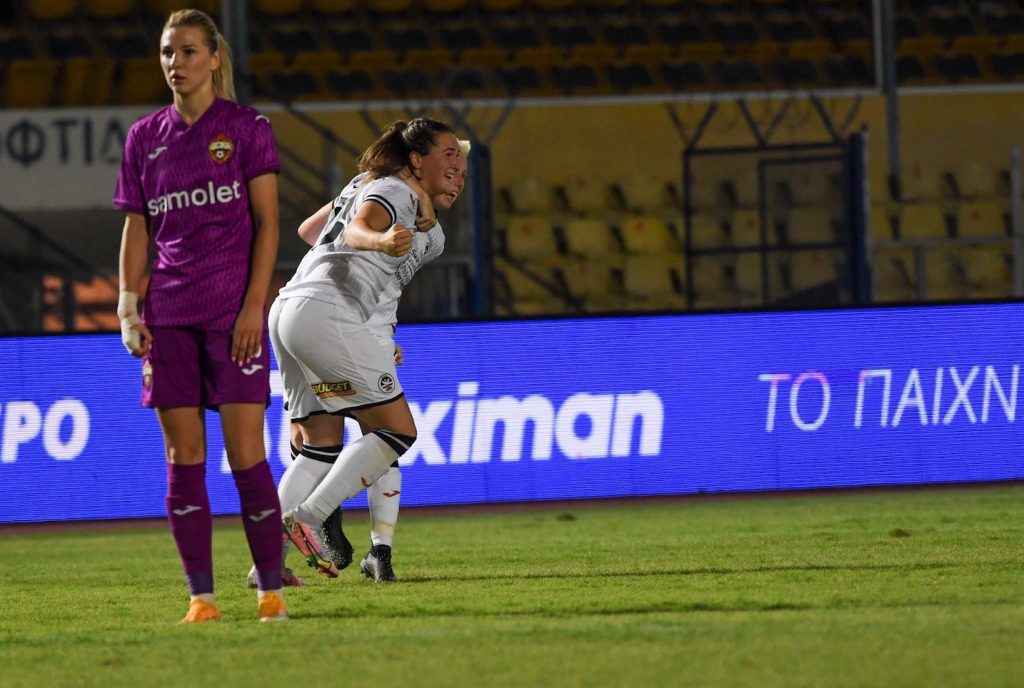 This is how Swans' goalscorer Chloe Chivers was feeling about yesterday's game and also looking ahead to the match on Saturday…
So clearly, yesterday was an unfortunate result, wasn't it but did you feel it was a performance to be proud of?
CC: Yeah, definitely. The girls really worked their socks off, including the girls who came on. Everything just came together and if you watch the game, you can see everyone put their bodies on the line. It was great to see everyone coming together, working hard and all that we've all worked on over the summer.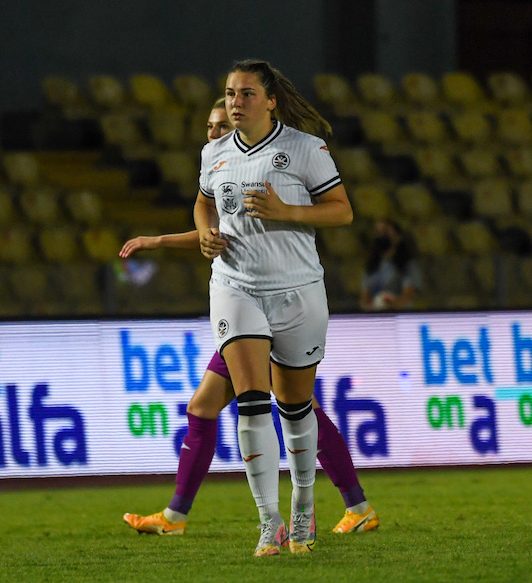 On the fighting spirit shown at the end for the girls to go down one goal behind in the 89th minute and then for you to score yourself and equalise in stoppage time:
CC: Yeah, it was a good feeling for myself and obviously good for the girls as well, to take a professional team to extra-time really shows what we're about.
What do you think it shows about the set-up of the club, being an amateur side, that you did take a professional team to extra-time?
CC: It just shows the grit and determination that we've got in general and winning the league two years on the bounce, you see all these performances week-in and week-out. But to come and do this on one of the biggest stages in women's football and take that team, as far as we potentially could have, is really good for us in general.
Looking forward, you have another game in the Champions League [on Saturday], is this an opportunity to make another statement on the biggest stage?
CC: The girls and the team just want to push ourselves as hard as we can and see what we can do on Saturday. The performance that we put in yesterday, as a whole, is something to take forward into the next game and if we give another performance like that you never know what's going to happen. Anything can happen, just we showed yesterday, they get a goal in the 89th minute and then we got a goal back. So just have to see what happens on Saturday and hopefully for us, it's a good result.
(With thanks to Adam Evans.)
Blood, sweat and tears, these ladies gave it all last night. The final score does not reflex the game at all. To concede in the 89th minute and to stay strong and go on to score in the 90th to take it to extra time show what these ladies are all about. I'm so proud of you all ❤️ pic.twitter.com/15rxyEfIZi

— NJ-D Photography 📸 (@NJDPhotography7) August 19, 2021