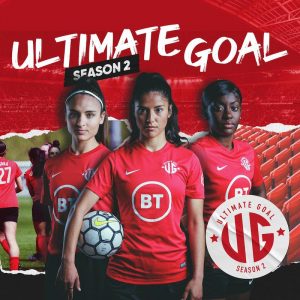 BT Sport and Insight TV are back with a second series of Ultimate Goal, a six-part reality competition format to find the next female football star. It will return to your screens tomorrow, 2nd November, and captures the journey of 26 women as they attend an academy-style camp and compete for the chance to take part in a one-off match in front of scouts from women's teams around the world. Filmed at St. George's Park and with advice and coaching from some elite former and current players, including Lucy Bronze and Vivianne Miedema. 
One of the contestants who made the final 16 was Mollie Rouse, who we first enjoyed a chat with shortly before she headed off with England for the U20 Women's World Cup in France in 2018.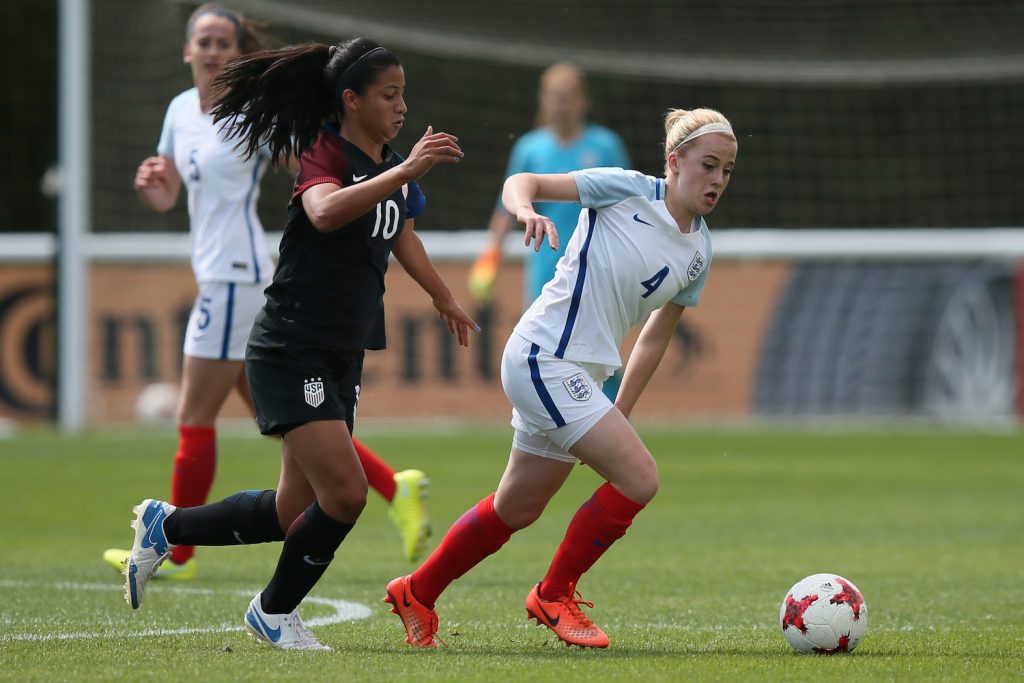 Rouse was an important part of the midfield in that Young Lionesses side which went on to win bronze, alongside Chloe Peplow and tournament joint-top scorer Georgia Stanway, occasionally interchanging places in the starting line-up and/or being substituted on or off for Georgia Allen*.
After starting her playing career and catching the eye of England youth scouts at Aston Villa and playing in WSL2 for the Villains, Rouse had taken a scholarship in the U.S. in the Autumn of 2017 (initially at the University of Louisville) so she was not someone we had seen in action for a while.
She graduated and returned to England earlier this year – signing with Lewes for six months and then joined London City Lionesses on a full-time contract this season – so when we saw she had taken part in Ultimate Goal we leapt at the chance for a catch up, to find out more…
*Allen returned from a scholarship at Syracuse University and after a season at Ipswich Town, in the summer of 2021 she announced her retirement from the game, aged 22, to pursue her career away from football.
SK: So, Mollie, bit of a tough one but can you sum up what's happened since our last chat!?
MR: Well, we ended up getting the bronze medal! It was an incredible experience, one of the best moments of my life and one I will never, ever forget. Then I was obviously in the States at the time playing soccer and I ended up changing universities while I was there, and moved to Central Florida. I absolutely loved it. My coaches were Tiffany Roberts-Sahaydak (former USWNT midfielder, World Cup and Olympic gold medal winner and WUSA pro) and her husband Tim (also a former UNC student and MLS player), people who had played at the top of the game and so I learned so much during my time there. If I could go back in time I'd do it again!
When I finished my degree I came back to England and signed for Lewes for six months. They weren't professional at the time, but it got me used to playing English football again and the Championship is a great standard. At the end of the season I thought, "What next?" I want to be professional, I want to push on and see where it can take me and then my agent suggested Ultimate Goal.
At the end of the season I thought, "What next?" I want to be professional, I want to push on and see where it can take me and then my agent suggested Ultimate Goal.
I thought what an experience to be part of, even if it's just to be around the likes of Eni Aluko and Rachel Brown and learn from them – I'll just be a sponge. So I went on and it was brilliant. I asked questions: how did they do things, what got them to the top, what gets people ticking, how their journeys were? etc. and I learned so much. They knew my ambition and they helped me with how to go about it. I have ended up at London City Lionesses, signed my first professional contract and I'm loving it. Playing football full-time is what I dreamed of. Each day I walk in and think, "Oh I'm playing football today, for my job!" Don't get me wrong, there's been tough times but it's all worth it.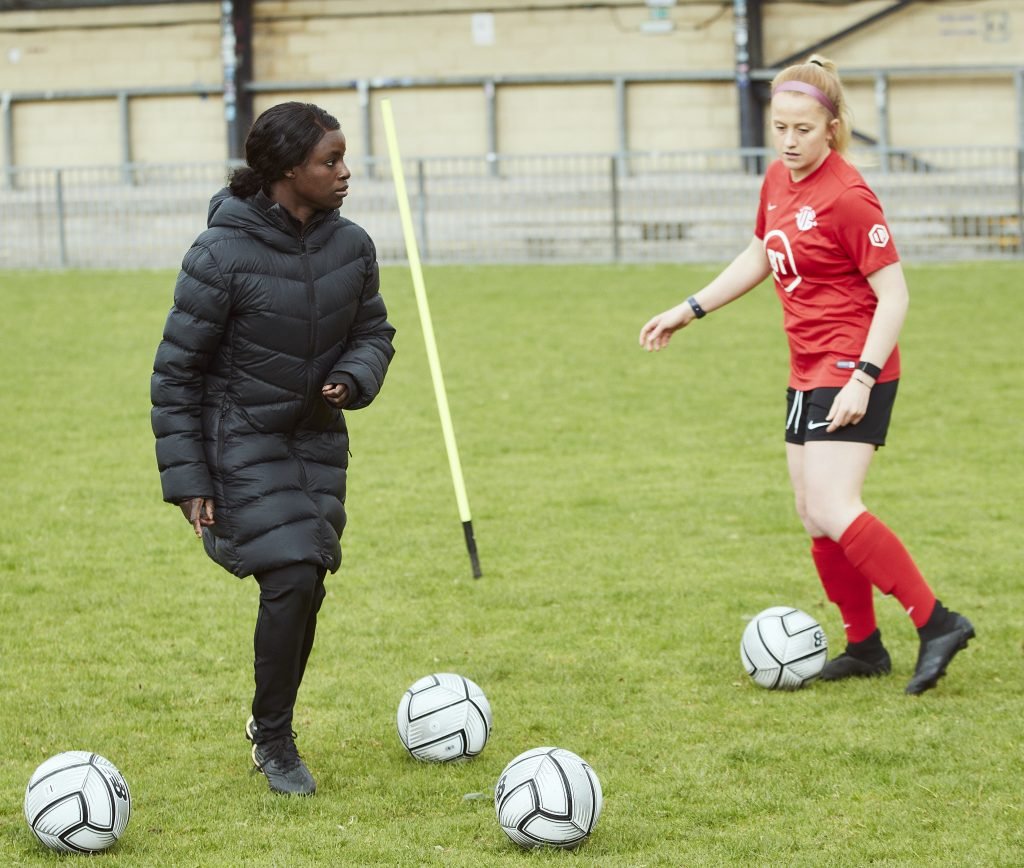 SK: Just picking up on one point there, what do you mean by 'learn English football again'?
MR: Everyone knows the American style is quite athletic, about pace, university games are very transitional, so one minute you're attacking the next you're running back defending and it's like that for 90 minutes straight. It is crazy but I'm so glad I learned a new style, I was stretched like that and at Central Florida we tried to play more possession-based in comparison to some of the other colleges which benefited me as a player. It really developed my game. So, being back in England it was about getting back to tactical, possession stuff and the nitty gritty, the tough tackles… I forgot about the tackles!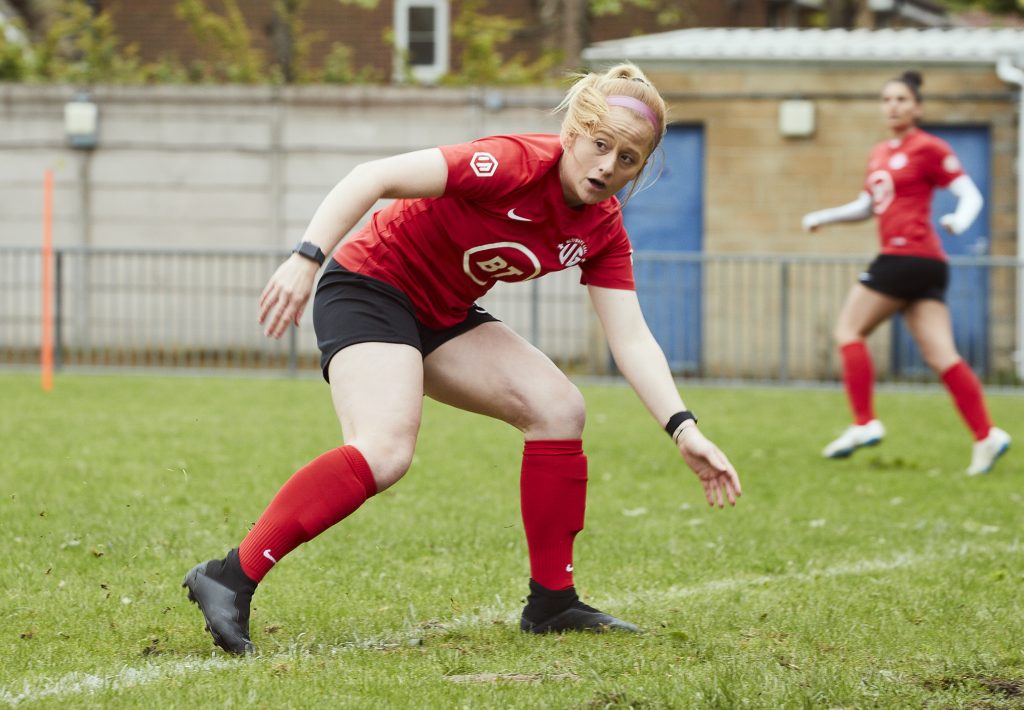 SK: Given your background was there more pressure on you at Lewes and then at Ultimate Goal, within the group?
MR: I definitely have had very valuable experiences, especially leading into Ultimate Goal but I like pressure and I like that people expect things of me and hold me to a high standard. It was more of a motivation to show people what I could do. Coming into Lewes, the pressure was off in a sense though, because I'd been away for a while and people weren't sure what to expect and whether I'd developed my game while I was out there or not.
SK: What did you know about Ultimate Goal before you signed up to it? Had you watched it?
MR: I hadn't seen the first season because I was in the States at that time. Going in not knowing much was actually a bonus. My agent said it was a good platform and place to learn and grow as a player but it exceeded anything I expected, for sure. It was great. I looked up to everyone I was around, and there's master classes with all of these top players and I was just like, "wow, where else am I going to be thrown into a situation where I get to learn off all the best and meet all these people?" I soaked it all up, enjoyed it and am using the experiences further down line. Since joining London City, there's been moments where I've reminded myself, that everyone's path is different. That was one of the big things I took from Ultimate Goal. Everyone's journey is different. Everything's different, you can only control yourself and grow as a player.
SK: When was it filmed?
MR: Over a week in May. I'd just come out of the end of the season with Lewes not really knowing what my next step was so it was actually perfect timing to see where I'm at, what I can push on to be and find out what the best players think.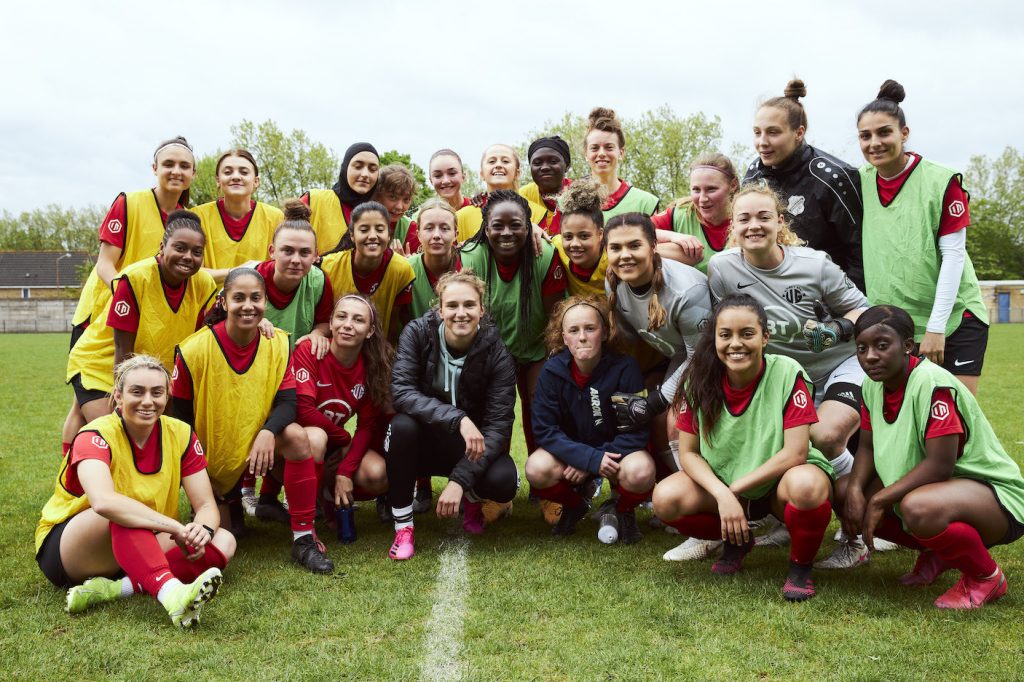 SK: What were the other main takeaways for you?
MR: We got a lot of technical and tactical information and learned so many things from the coaches. I also got moved around in different positions during the show which was valuable for me, seeing it from and with a different eye and what they expect of you when you're not in your natural position.
SK: Have you seen any footage yet?
MR: I haven't seen anything from it but I will be watching. I'm quite nervous about it as I'm not used to seeing my face on TV like that!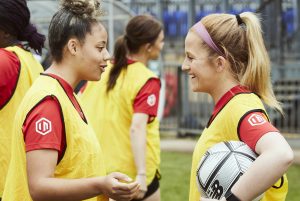 SK: Good practice for when you play in the WSL and it's on the TV all of the time? Lastly, you said everybody has a different path and London City has other players like yourself (Rianna Jarrett, for example), who've got the talent but the chance they deserve maybe came a little later. How's it going for you so far?
MR: It's great. It's a club where they've got ambition, they want to grow and move forward and I think they've shown that with the signings they made. Like you say, Rianna Jarrett has played WSL, plays for her national team – what a great player to look up to for me and many others on the team – there's so many personnel in that squad where I look up to them, the drive this squad has is incredible. Moving forward, it's only going to get better in the women's game, and I'm hoping that as, as a team, we can push on and aim for the highest level. I think we've got the capabilities for that. It's about taking it game by game, constantly learning and I'm around people who want to do that too.
Ultimate Goal's Series 2 premieres on BT Sport 3 on November 2 at 2215 GMT, with episodes airing over the next five weeks on Tuesdays on BT Sport. All six episodes from Series 2 will be available to watch via the BT Sport App from November 3.