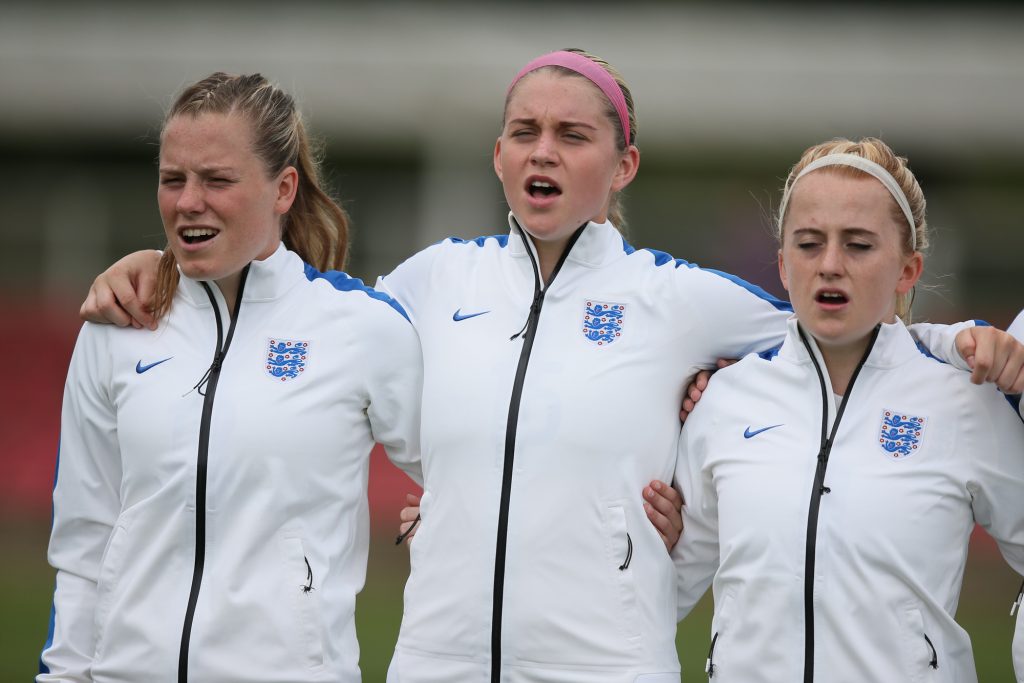 England midfielders Mollie Rouse and Zoe Cross admit England were "disappointed" to concede so late against Brazil but now believe the performance was a lot more positive than first believed after reviewing the game this week, writes RICH LAVERTY.
The squad have had a slightly longer break between Wednesday's 1-1 draw against Brazil and tomorrow's final Group B match against Mexico, allowing for a period of reflection for the team ahead of a game where any positive result will secure a quarter-final spot.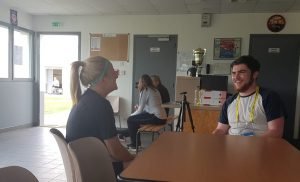 "It was such a late goal to concede but we can build from that and be positive moving forward," said Rouse, who has started both games so far.
"To get four points is incredible and a great achievement for us. It's good to have a bit more rest and recovery time. It's the last game now, the group is close so we have to go out, embrace and the pressure and enjoy it. If you enjoy it you play better."
Cross, who is yet to see any time on the pitch during the tournament, added: "It's been relaxed. We've had a few days of team bonding and maintaining our energy so it's been good.
"Of course, we were disappointed to concede when we did but when we looked back we played a lot better than we thought we did. There's always stuff to build on, it's how we learn from those mistakes for the next game."
Cross also echoes her team mates' sentiment when it comes to the position England find themselves in with a game to go.
With four points from two games against Brazil and reigning champions Korea DPR, England sit top of the group and will qualify with a win or a draw, and even defeat could still see the young Lionesses progress.
"It's been unbelievable," said Cross. "If someone told us we'd be top going into our last game we'd definitely have taken that. Now it's just how to keep that going one game at a time."
Dreams do come true… honoured to be selected for the under 20 World Cup⚽️? pic.twitter.com/KeT5E85v3T

— Zoë Cross (@crosz002) July 23, 2018
Now the team's attention has firmly been set on Mexico. The Latin American side defeated Brazil in a 3-2 thriller in their opening match before defeat against Korea DPR set up a tense finale for all four sides in Saint-Malo on Sunday.
But both players say England are largely focusing on themselves and the belief and togetherness within the squad is still sky high.
"You learn different things from each result," said Rouse. "I wouldn't say Brazil was a setback because we still got a point but every game and every scenario we're learning something new. It's about learning from every situation. As a team we review everything, we reviewed the win as much as the draw, there's no difference, it's about maintaining the routine."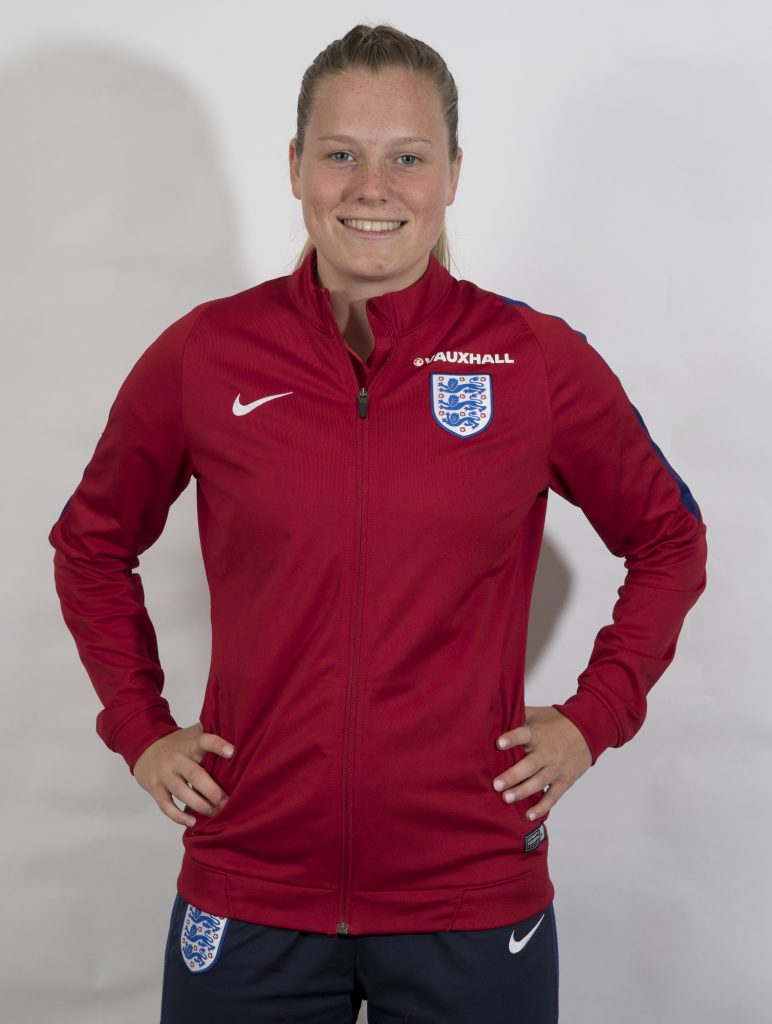 University of Missouri player Cross added: "We have a really tough group but all three teams offer a similar threat. We have to be compact and make sure we don't get broken through, then it's about how can we exploit their weaknesses?"
Rouse also says she expects a "strong" and "physical" Mexico team but believes England just have to play like they have so far to succeed.
"We've mainly focused on ourselves and what we want to do," she said. "Every game in this group is a tough one and every game is equally hard, it's about building and growing each game. We just have to attack the tournament we have the first two games."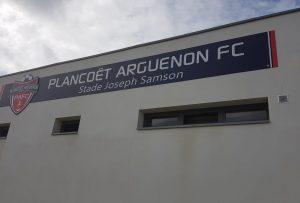 Both players come back to the much talked about togetherness of the current squad and how important the current team spirit and morale is off the pitch to their performances on the pitch.
"It's our number one backed up success," said Cross. "We are so together, we do everything as one. You have to be in a major tournament because when you get setbacks you have to bounce back as a team.
"As a group we've been together a long time, I've known Chloe [Kelly] since I was 12. We were disappointed last year at the Euro's because we thought we were together so we've had to come back from that, reflect and now we're always together. We love a game or two in the hotel, we're very competitive!"
Rouse, who always plays her football in the USA for the University of Louisville, added: "We went on the Marines experience and we were with people who were so unselfish and that's the attitude we have.
"The people around me have the same mentality, all doing the same thing, you build and thrive off that."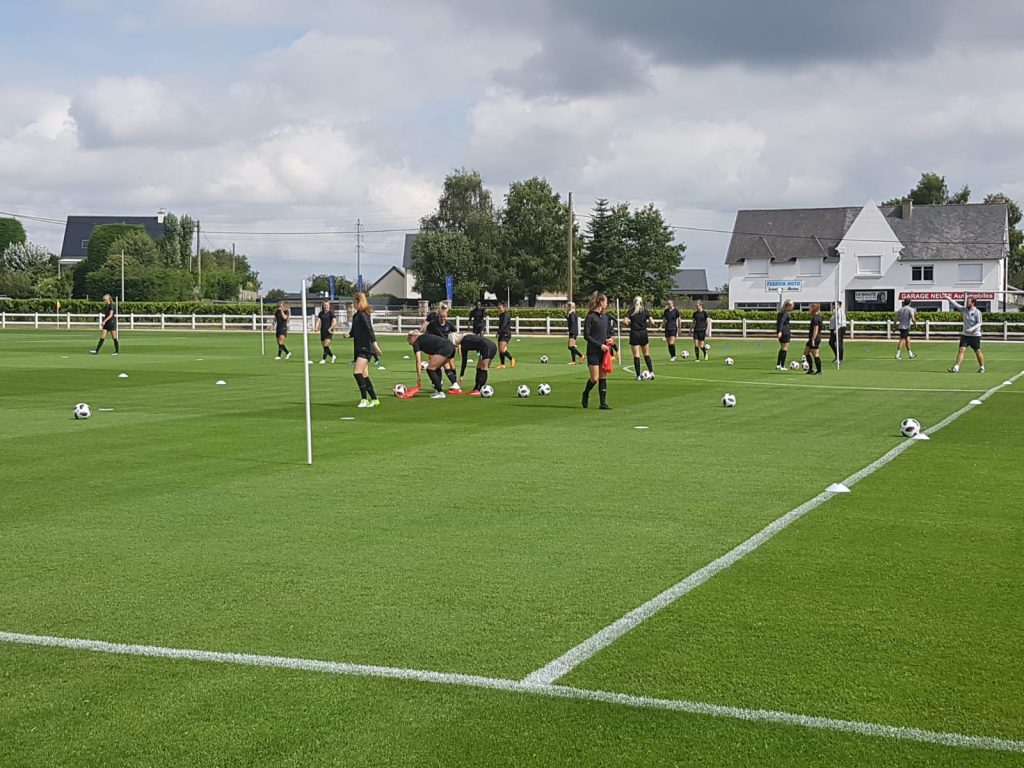 Should England succeed against Mexico they'll be looking more to replicate the performance against Korea DPR where they controlled the ball, utilised their width and pace in attack and were clinical when the chances came there way.
Against Brazil, England sat off a team happy to be in possession and were at times overrun, especially in the midfield area. But Rouse, who started the game alongside Brighton's Chloe Peplow, says not having the ball isn't necessarily a sign of a bad performance.
"Just because we don't have the ball all the time doesn't mean it's a negative thing," said Rouse. "It's positive because practically we were working well together. We've learned from past experiences to work for each other and that's working well so far."
And Cross believes the players on the bench can have a role too as they get to take in the finer details of the performance compared to those out on the pitch.
"We set targets at the start of the game and for us it's about how do we get that information over to the team at half-time? We're such a united team so we have a big role to play, playing or not playing, in terms of helping with our feedback."
Midfielder Rouse is one of four England players, along with Megan Finnigan, Alessia Russo and Georgia Stanway, who are a booking away from missing a potential quarter-final, but Rouse isn't worried about the situation.
"We don't focus on bookings. No matter who is on what amount it's not a factor. We'll just continue to do what we're doing and whatever happens, happens…"