England Under-20 Head Coach Mo Marley says her side's preparation hasn't changed as they look to overcome Monday's semi-final defeat to Japan against hosts France in Friday's 3rd/4th place play-off reports RICH LAVERTY.
A 2-0 loss to Japan meant England missed out on their first Under-20 final but have still gone further than any previous Lionesses side at this level, and could come home emulating the first team in 2015, with a bronze medal of their own.
"We came here to do as well as we possibly can do," said Marley. "We didn't put a limit on it. Our aim was qualification from the group, which we achieved, it just wasn't meant to be in the semi-final.
"Our ambition now is to finish as high as we possibly can. It's disappointing not to be taking part in the final but realistically based on our past performances in this tournament, getting to the semi-final surpassed all our expectations."
Forward Alessia Russo, who has three goals in the tournament so far, echoed her manager's thoughts ahead of Friday afternoon's encounter.
"It's hard to be defeated in the semi-final but we're over it now and we're ready for our last game of the tournament against France."
Aside from hosts France, England were one of just four other European teams who earned a spot at the tournament and three of them have made it to the final four, with Spain facing Japan in the final.
With Europe representing three quarters of the final four, Marley believes it shows how "strong" the competition for spots is on the continent.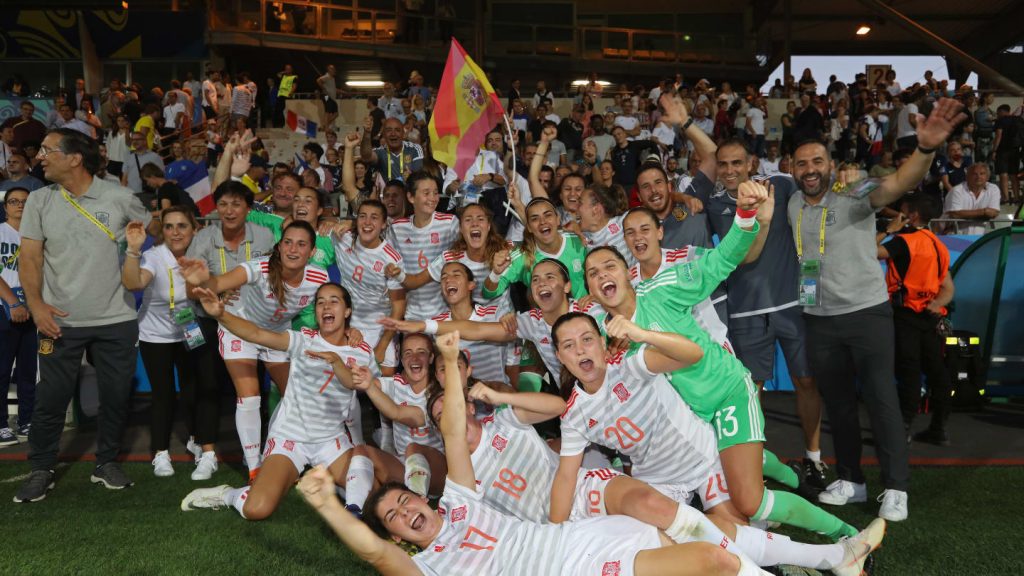 "It's brilliant that we've got such representation from Europe," she said. "It shows how difficult it is to quality. Watching France vs Spain the other day, the pace of the game, it felt as close to a senior women's game as I've seen in this tournament.
"Circumstances in the game made it difficult on occasion but whoever we were going to face tomorrow we knew would be a strong opposition and we'll have to do be at our best to get anything out of it."
Both Marley and 19-year-old Russo hinted it would be good for Europe if Spain won on Friday night, but played devil's advocate on the off chance Japan lift the trophy.
"Our focus is always on our own team," reaffirmed the England manager. "We'd like to say we were beaten by the champions but Spain are part of Europe and I keep reinforcing how hard it is to qualify and it would be great to have champions from Europe."
Marley added, "But Japan are a great team. We were beaten by the better team on Monday and from our perspective we could say we were beaten by the champions."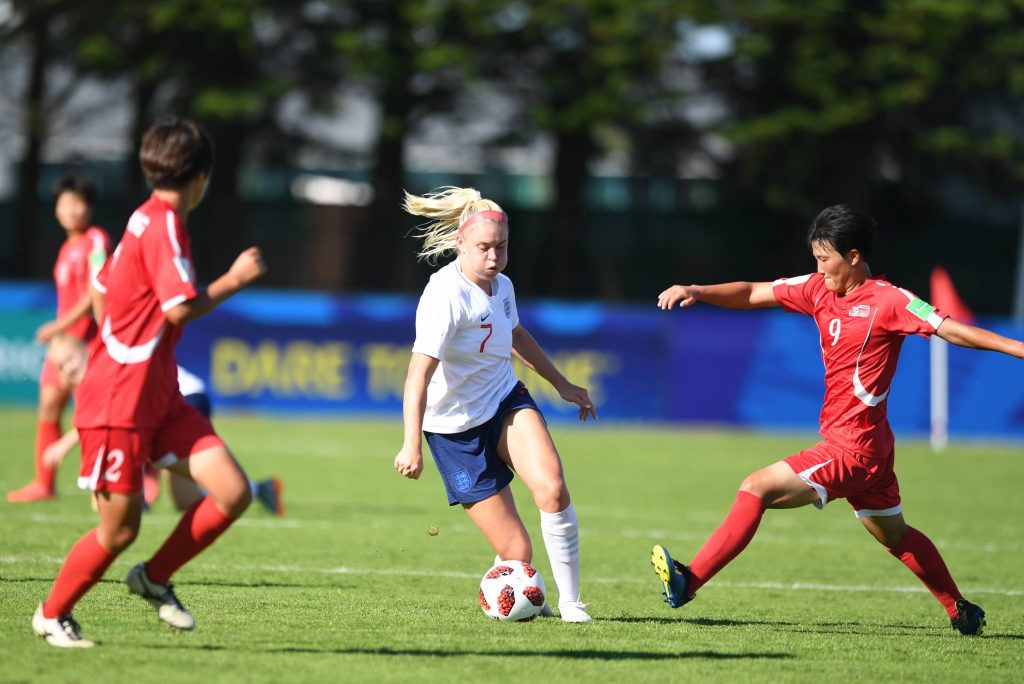 Russo also went along with her manager's thoughts on the final. 
"Like Mo said, we support the European teams and it would be great to see them lift it but again we could also say we were knocked out by the champions, so I guess I'm sitting on the fence," she laughed.
On a more serious note, Marley believes her side can take momentum into the match despite Monday's defeat after a positive second half performance limited Japan in a way England failed to during the opening 45 minutes.
And aside from focusing just on her own team's performance at the tournament, Marley says all England teams are improving ahead of a bright future.
"Part of it is education, educating the players to play the England way. I think we've made great strides with all our national teams and when you come up against top teams you can't always do what you want to do and that's a complement to our opposition.
"For me, our response in the second half on Monday was positive and evident and we'll try and build on that second half and sustain it for the whole game against France."
Should England come out of Friday's game with a positive result and a bronze medal it may give midfielder Georgia Stanway a chance of lifting both the tournament Golden Boot and possibly the Golden Ball.
The Manchester City star currently sits on five goals for the tournament, level with Japan's Riko Ueki and one behind Spain's Patri Guijarro.
But while neither Marley or Russo would begrudge Stanway the honour of winning either, both state team performance will come above individual trophies.
"Georgia's a great player and been in great form," said Russo. "She's scored five goals and we're all very happy and very grateful but it's a team effort and she'd say the same if she was sat here. As a team we want to win and if Georgia can continue her form then it's just a bonus."
Marley added, "If you know Georgia, she's a winner. She'll want to win before achieving any personal award. Our priority is to do as well as we can and if that comes with it then it will be two wins in one day."
Marley's been given the perfect opportunity to make England successful as the 51-year-old also admits she's got a clean bill of health throughout the squad ahead of the match against France.
"Ironically, we've come to the last game of the tournament and everyone's fully fit," she laughed. "It hasn't been that way all the way through the tournament but we've no injuries, no suspensions and that just makes my job a little bit harder!"