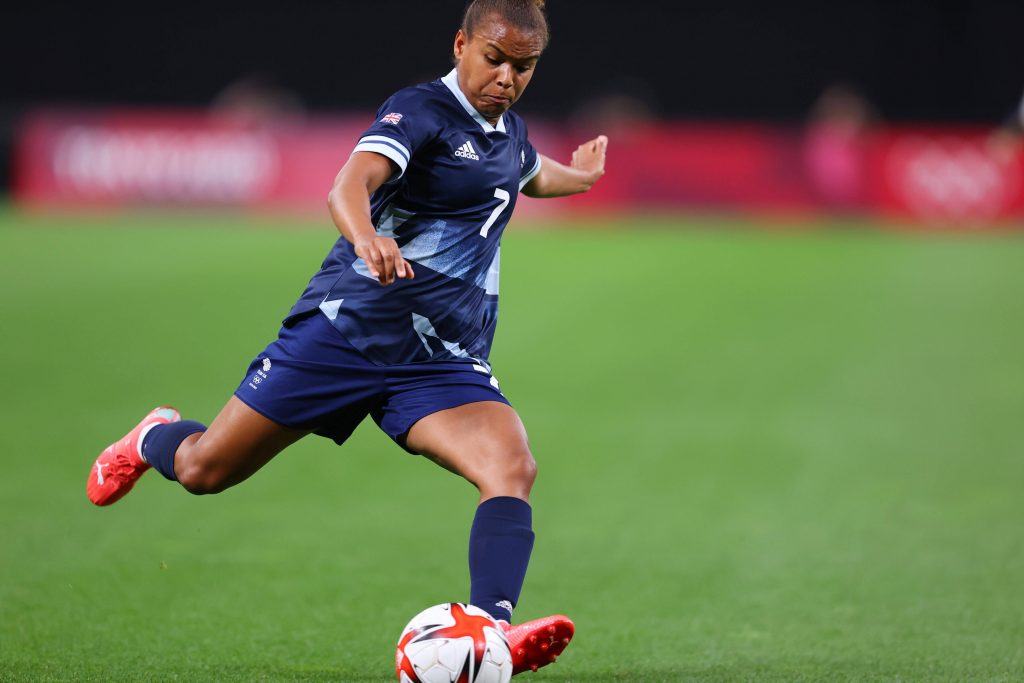 Team GB kicked off Tokyo 2020 with an assured and entertaining 2-0 win over Chile in the Sapporo Dome in Hokkaido. With only two days in-between games, some members of the squad kindly took some time out of from recovery on Thursday, to talk to the media.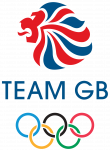 Arsenal's new striker and a veteran of three major international tournaments for England, Nikita Parris cheerfully chatted about making her Olympic debut and some of the brilliant experiences as part of Team GB, so far. Here's a few bits of what she had to say…
On how has it been so far and her thoughts on the first game:
Very well. It was the first game and we got our first win. It was a positive performance. Obviously there's things we need to work on and build on but to start the tournament it was a good game.
On the privilege of being in Japan with Team GB given the COVID restrictions while playing abroad [in France for Lyon] this past year:
Yes it's definitely a privilege to play for Team GB. Not many get the opportunity to do it and to represent the nation. It's a big achievement for me and my family.
On Chile taking the knee too:
I was very happy. We are a united team. We spoke with the other team prior to the game and ensured that they knew what our intentions were. It was great to see that Chile took the knee also. It was a powerful statement from us all.
On what it felt like to step out at an Olympics:
It was nice. Obviously we missed the crowd but ultimately you can't control that. It was a great moment for me to make my Olympic debut. It's been many years in the making, training hard and trying to put myself in the best position to do so. It was really nice."
Facing Japan next and the different challenge they present as an opponent:
Obviously they are a strong opponent and very technical. I expect them to come out a lot stronger than they have in previous games against us because they are at a home Games and want to progress. I think they played really well in spells [against Canada] so obviously we need to improve on our performance against Chile and concentrate on breaking down the passages of play Japan will try to do.
On how well the squad has seemed to click and so quickly and some of the things that have helped that:
Jill Scott has a rule of no phones. The more time you spend on the phone, the less time you spend speaking to those around you. She is very keen on not allowing phones. When we're sitting down playing cards or whatever – there's no phones. That's really helped the team to be honest. We're a really close group and in the short time we've been together, we've really bonded well.
On whether the strict rules has enhanced the bond within the team:
Yeah, massively. You have to interact more with your team-mates and you have a lot of down time in between games. Rest is important so you want to spend as much time with your team-mates and making sure you're bonding and not just on the pitch and off it to make sure you get the best results.
On usually being a starter for any side she is part of, so was her role slightly different from the bench before she came on in the second half:
I don't think my role changed to be honest. I've become a senior player in this squad and some girls really look up to me so I have to make sure that I'm staying present and I'm in the best shape to go onto the pitch. When I come on like I did yesterday, I have to deliver and I think I did that.
On whether it is important to be heard on the bench in an empty [indoor dome] stadium:
Yes definitely. You have to bring your voice. It can be pretty quiet if your bench is not quite lively as there's no fans and everything can be heard. It's important you keep encouraging your team-mates and making sure that they stay in the game and it feels like the more atmosphere you create, the bigger impact you have on the players on the pitch.
On the sort of food the squad have been eating:
We've been trying out different cuisines. Sometimes the Japanese like to undercook things whereas in England we overcook so it's been a testing time between the two! But we're staying as healthy as possible and we're grateful to the hotel for providing us with a wide range of foods."
On the impact of Head of Performance Dawn Scott in helping the squad with the tight turnarounds between games:
I think she's influential. There's nobody better than her. Her attention to detail is second to none. When we win this tournament and ones ahead of us, she will be a key part of why we do. She is amazing. I can't speak more highly of her. I'm sure when we win back-to-back trophies, we'll elaborate more.
On the family messages that the squad received before the game and what hers was like (and Lauren Hemps's too!):
I thought Lauren's was an episode off Googlebox to be honest! Mine was cool. My sister did messages from my family and then also my old school, St Patricks, sent in a load of messages from the kids. They had banners and stuff and it was really, really nice and impactful. Because, ultimately I was in their shoes many years ago and so hopefully I can inspire them to be in mine.
On the other sports she is hoping to watch in the Olympics:
I hope we get to see the athletics. I'm really excited to see that – whether it's on TV or we get to go to the stadium. I'm hoping we can but we'll see how it goes. Also I want to stay up-to-date with the boxing because I've made some great friends while being here and I want to follow their journey.
On whether they will be watching the Opening Ceremony and do they have specific outfits to wear?
Yeah we have some cool outfits! Hopefully we'll get to wear them. I'm sure if we're not at the opening ceremony we can video link in and we'll find something to do with our outfits.
[And they did! ⬇️ ]
Talking to TEAM GB at #TOKYO2020: Lauren Hemp on confidence, the heat & her 'hysterical' family