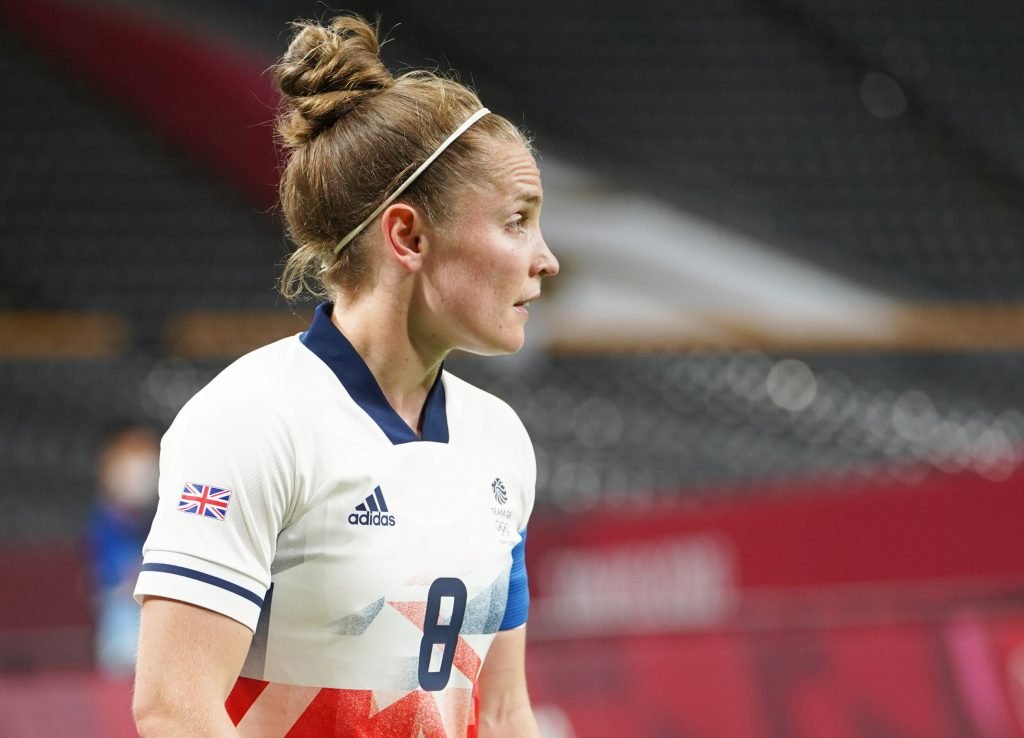 Having topped their group, Team GB remained in Kashima following the Canada draw and will face Australia in their quarter-final tomorrow (Friday, 10am kickoff, BST). As ever, a couple of players and the head coach took some time before training, the day before the next game, to kindly answer questions from some tiresome 😉 journalists.
Here's some bits of what the thoughtful Scottish midfield maestro and co-captain had to say…
KIM LITTLE
On the disappointment and frustration that the host broadcaster (Olympic Broadcasting Service) did not get their names right, particularly on the GB v Canada game:
It is disappointing and I think that's a common theme within the women's game, as it's professionalised. As the game's become a professional sport, the things around it need to keep improving too; broadcasting, the media and the level of expertise, when commentating on games. I think because the women's game is not as widely watched yet as the men's game, there's not I suppose as many commentators who know the game as well, and are obviously employed to do so. So yeah, it's disappointing, but hopefully by voicing it the people that are making the mistakes are made aware of it so that that side of the game can continue to improve.
On whether she is thrilled with her own individual form and the way the team are performing too:
We're all pleased with how it's gone so far: winning two of the group games, enjoying going undefeated and then topping the group, so we're pleased with that. And we've played well but I think we know that there's so much more to come from us as well. We have still got a lot in the tank, which I think is a good position to be in. I think we all feel good and confident and in a good place going into our quarterfinal.
On watching from the bench for most of the Canada game and seeing how well the team so sharply passed the ball [particularly in the first half] despite so many changes to the starting lineup. Does that give them confidence as a group going into this knockout round:
Completely. I think that's one of the things we spoke about from the start – being 22-player-strong – and I think you could see that throughout the group games. We've made changes in all of the games but have still performed and got what we needed from the game. That's great to see.
Also, when you're on the bench you're watching from a slightly different perspective. I think that's also a good thing. It makes you step away a little and observe, and you can see things in a slightly different way, which I hope will keep me in good stead but also the whole team, to have all those experiences and to be able to help each other depending on your role in the next match.
It's also great that all of the results we've had in contrasting games. Chile, Japan and Canada are all very different games, which I think was good to come up against because it challenged us in different ways.
On what she can perhaps see differently from the sideline:
When you're in the game you're obviously so absorbed in the playing side of it, that is quite hard to think at times, whereas when you're on the bench you very much see how the game works, in terms of tactically, and what we're doing well, what we aren't. Sometimes in the game, it's can be hard to see things because you've not got that overview of the game. So it makes you see the pictures a bit differently, which can hopefully help and then when you go into the game, the next time, then you can think back to that and see what adjustments are maybe needed.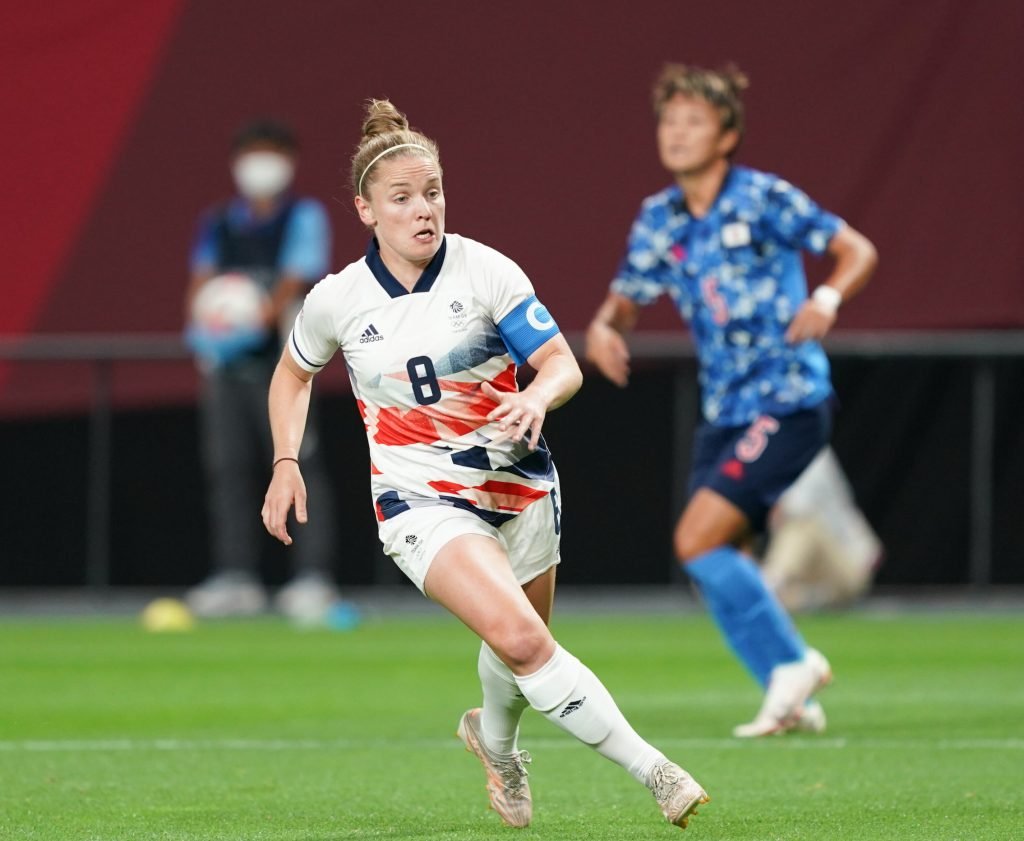 On what to expect from Australia, obviously having played with or against a lot of their personnel and whether that knowledge is helpful:
I obviously know, a lot of the players quite well, obviously there are club teammates there too. We're very aware of the strengths that they have and the threats that they pose to us. So we need be completely aware of that and to be at the top of our game to get a result.
It's a balance. I think it's always good to be aware of what you're coming up against and to know their strengths and minimise them as much as possible. I think it's also good to have that freeness in your mind to know that it's another game of football and anything can happen. Players can have good games, bad games, it's just what the moment gives. I think that's definitely how I personally look at it, in terms of every match I play in. Yes, it's good to be prepared in terms of who you're coming up against, what they might pose but also, all football matches are very different and it is the team who adapts and adjusts the best to what the game needs in those moments that will win. So to have that mindset is really important.
Momentum is a buzzword used so often in tournaments, so who does Kim think has got the most momentum going into the quarter final tomorrow?
Momentum can also shift quite quickly! I think we've both got pretty good form going into this game. Australia obviously played the USA in their last group game and drew with them, and we've also got the momentum of being undefeated. But I think it's a fine balance between that confidence and understanding, you know, the opponent you're coming up against and knowing that you have to be at the top of your game. So I think it's momentum… with a balanced outlook on things. That's how I like to see it. 
On how the 'threeway' captaincy role is working practically and what it is like sharing it with Steph [Houghton] and Sophie [Ingle]:
I think we've said from the start that Hege wants a leaderful team and I think everyone is doing that in their own way and I think we've got such a vast and diverse team of personalities, characters and what they bring, and I think you can really feel that here. So, I wouldn't say it's something I think about too much as obviously. Obviously it's a privilege to captain and to lead these girls out alongside Steph and Sophie and I think we're all enjoying it and working with each other and bringing our strengths to help the team. I know the three of us are named the captains but I really do feel that every single player here is stepping up in their own way and is bringing their self and their strengths to the team to help us succeed.
On looking back nine years and whether she can compare the confidence or the sense of how well this team is doing at this same stage of the competition, to the side at London 2012:
I think it's hard to. It was nine years ago, I was a lot younger… but it's quite a similar situation in terms of, we topped the group, we were performed well and have gotten the results. I think the main difference from 2012 was we played with the same team throughout the group stage, whereas for this tournament we have got such a depth of talent and quality within the squad that we've been able to mix it up and keep players fresh. So I think that's the main difference that I see and I hope that that will put us in good stead for tomorrow.
Talking to Team GB at #TOKYO2020: "We're a new team, we're an exciting team to play in and watch." RACHEL DALY is cherishing being an Olympian (& keeping a diary)