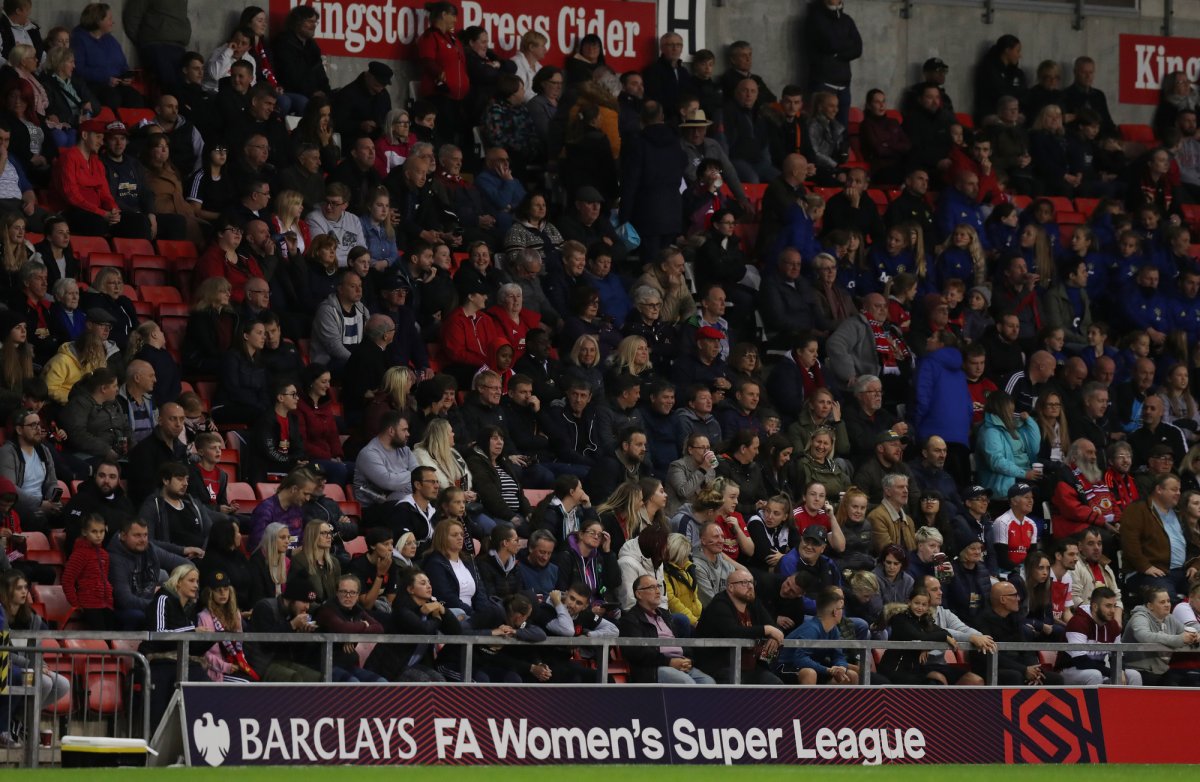 Fixtures are released for what is expected to be the biggest year ever for the Barclays FA WSL and FA Women's Championship. 
With Sky Sports and the BBC on board as host broadcasters, women's football in England will receive levels of exposure not seen before, and with fans also set to return to stadiums, there is much anticipation over the new season.
The opening weekend of the Barclays FA Women's Super League campaign, scheduled for the 3-5 September, will include a meeting of two of the league's most successful clubs with champions Chelsea due to travel to Arsenal, while newly promoted Leicester City will visit Aston Villa, now coached by Carla Ward.
The FA Women's Championship will kick-off a week earlier on the 28-29 August and will see, amongst a full set of fixtures, last season's FA Women's Continental Tyres League Cup finalists Bristol City travel to Crystal Palace, while last year's runners-up Durham will host Watford.
Full opening weekend fixtures across the Barclays FA Women's Super League and FA Women's Championship are as follows:
3-5th September 2021
Barclays FA Women's Super League
Arsenal v Chelsea
Aston Villa v Leicester City
Brighton & Hove Albion v West Ham United
Everton v Manchester City
Manchester United v Reading
Tottenham Hotspur v Birmingham City
28-29th August 2021
FA Women's Championship
Blackburn Rovers v Sheffield United
Coventry United v Sunderland
Crystal Palace v Bristol City
Durham v Watford
Lewes v Charlton Athletic
Liverpool v London City Lionesses
Kelly Simmons, Director of the Women's Professional Game, said: "This season will see record levels of exposure and audiences as a result of our exciting new partnership with Sky Sports and the BBC, and I cannot wait to see our elite athletes showcasing their talent to the nation.
"The return of fans is hugely exciting and I am so pleased we can welcome you back. You are the heart of our sport and we missed you last season. Your return will highlight just how special our leagues are and I am really looking forward to seeing you back where you belong, cheering on your favourite team.
"A lot of work has gone into preparing for this season and I think it is this year people will see just how far the women's game has come. We are blessed to have two such competitive leagues and I cannot wait for kick-off."
Once again fans will be able to stream Barclays FA Women's Super League fixtures on The FA Player that are not chosen for broadcast on Sky Sports and the BBC, while selected FA Women's Championship matches will also be streamed live. A number of international broadcasters will once again be showcasing the Barclays FA Women's Super League, and for those countries that do not have a broadcast agreement in place, matches will be viewable through The FA Player.
Click here for full list 0f WSL & FAWC fixtures