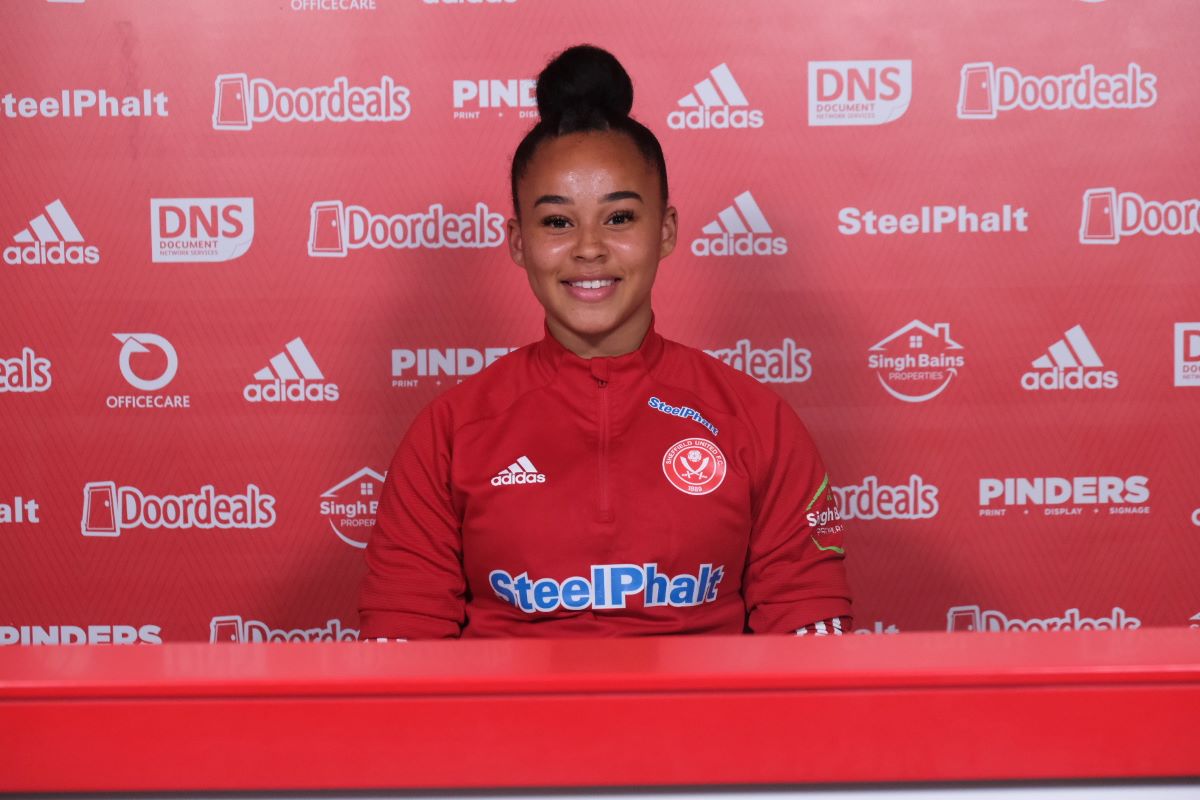 Sheffield United Women's 17-year-old midfielder Tamara Wilcock, who made her senior debut last month, will be staying with the Blades next season.
The top scorer in the club's development squad before the academy season was curtailed by the COVID-19 pandemic, Wilcock quickly stepped up to training with the first team and impressed enough to be permanently brought into the squad late in 2020.
She featured in several matchday squads throughout the season, culminating in her senior first team debut away at Crystal Palace at the start of April.
Wilcock doesn't turn 18 until October, but head coach Neil Redfearn is delighted one of the club's most talented youngsters has committed to staying.
"Tamara has made great strides this season and has already made her first team debut. She is part of a group of really talented young players who I expect to push for a place next season.
"She has great technique, an eye for goal and a really good physical dynamic which has impressed in both training and games this season."
Wilcock added: "I'm really grateful to have been given this opportunity at my age. Since stepping up from the development team I've been able to challenge myself and it feels good to be around the girls with more experience as they have really helped me develop as a player.
"I've enjoyed my football up to now and I'm really looking forward to continuing my journey here at the club next season."