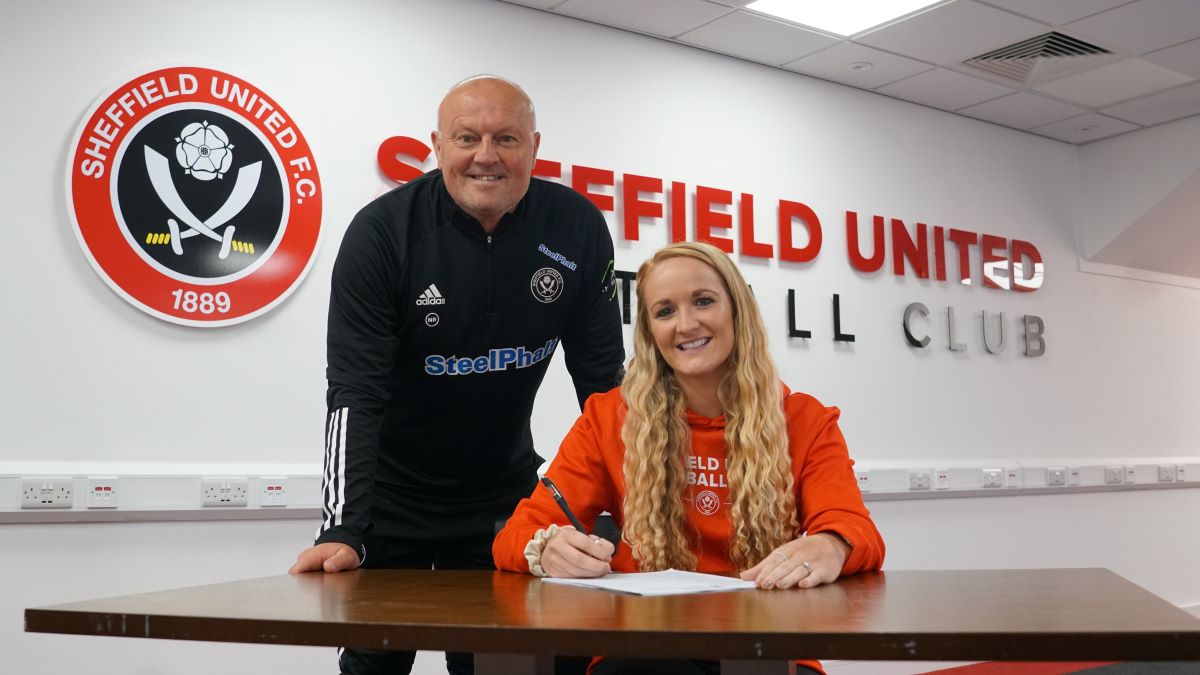 Sheffield United Women have signed experienced former Lionesses' defender Sophie Bradley-Auckland.
The 31-year-old, who has 28 England caps, spoke about her decision to return to the game after a year out during the pandemic: "I'm really excited. As soon as I spoke to Redders [Neil Redfearn] and he mentioned about coming here, I knew once I was back this is where I'd be coming.
"I've been following all the games, chomping at the bit to get back. It will be nice to be back around a team environment and I'm just ready and raring to go."
Head coach Redfearn is delighted to make the talented defender his first new signing of the summer.
"Bradders is a massive signing for us. I had her at Doncaster Rovers Belles, I took her to Liverpool and she's more than capable of playing in the level above.
"You look at her CV, played international football for England, for Team GB, she's a really massive signing for us and a real statement of intent."