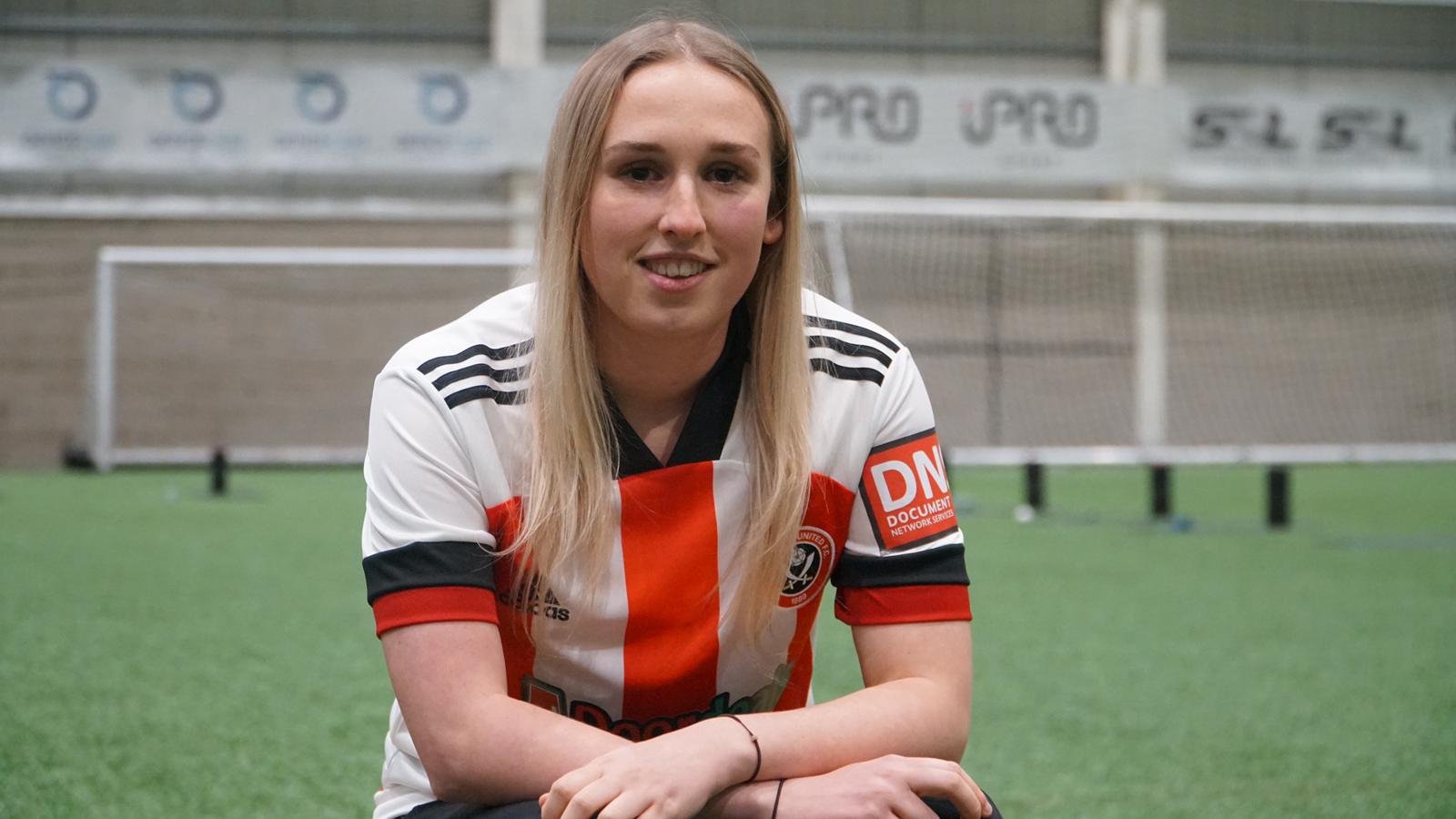 Sheffield United have re-signed attacking midfielder Rebecca Rayner from FA Women's National League side Nottingham Forest. 
Rayner spent the 2018/19 campaign with the Blades contributing to 13 goals, with five goals herself and eight assists for her team mates.
Rayner re-joins the club ahead of this weekend's clash with league leaders Leicester City having worked with current head coach Neil Redfearn at Doncaster Rovers Belles, where she won the league back in 2018.
A former England U-21 international, the 21-year-old can play across the front line, as well as the attacking midfield role in.
"It's really great to be back after 18 months away," said Rayner. "I'm really excited to get going again and be back with the team. I feel like I've matured as a player. I was really young when I first arrived, but I feel ready now to play in a better league again and I'm excited, that's the main feeling really.'
Head coach Redfearn commented: "I'm really looking forward to working with Bex again. When I had her at Belles, she was really young but probably one of the most talented players I've worked with. She was in the England youth teams and she had a really, really good season.
"She can be that midfielder who goes and gets forward and links with the attack or play a little deeper, I think she brings some real quality and depth to us and most importantly she's a really good person. She's someone you want in your squad and it's another young player we want to develop and who can hopefully be here for a long time."
Crystal Palace Women bring in Brighton's Kirsty Barton on loan