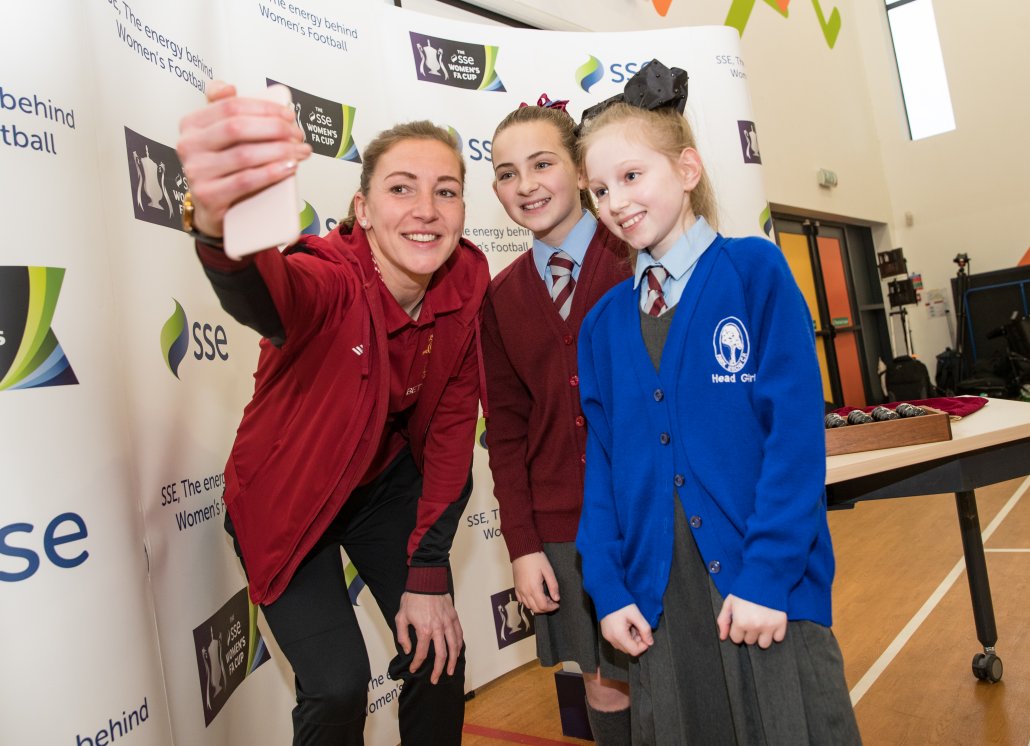 Siobhan Chamberlain knows that this week will show just how competitive Liverpool will be this season.
After the midweek defeat to Arsenal, the Reds travel to reigning champions and league leaders Manchester City on Sunday.
Sitting third in the FA WSL 1, Liverpool now have an SSE FA Cup fifth round tie against third-tier Chichester City to look forward to on Sunday February 18.
Liverpool and England goalkeeper Chamberlain, was at the fifth-round draw at Park Brow Primary School in Kirkby, Liverpool, and is targeting a visit to Wembley.
She said: "The SSE Women's FA Cup is a massive competition and every single team that's in it wants to get to the final.
"You need a little bit of luck along the way, you need a good draw, you need that rub of the green, but for us we want to get to the final and we want to go out there and play at Wembley and go and win it.
"We were definitely hoping for a home draw. If you can play at home it's much easier.
"Obviously, people will be looking to avoid teams in the WSL 1, but there are no easy games at this point."
Chamberlain has enjoyed support throughout the city since arriving at Liverpool in December 2015, some of which was on show from schoolchildren watching the official SSE Women's FA Cup draw.
Chamberlain said: "I think for us it's about competing week in week out.
"There are some fantastic teams in there – you look at Man City and you look at Chelsea, you look at the depth in their squad and they're full of internationals.
"We've got a lot of young players coming through and we've been doing well.
"We've got a lot of good results, but we need to put in some good performances. On Sunday against City to kind of test ourselves and see where we are."
Also present at the draw were two Everton players, Chloe Kelly and Taylor Hinds, both signed on a permanent basis from Arsenal in January.
Everton have been drawn away to Lewes in the fifth round, and Chamberlain was pleased to avoid a Merseyside derby at this stage of the competition.
She said: "Everyone loves a Merseyside derby.
"We were having a joke around before saying what were the chances of drawing each other.
"But I think you want to keep everyone in Liverpool happy, so we'll keep us apart for now."
Tickets are now on sale for The SSE Women's FA Cup Final on Saturday 5th May at Wembley Stadium. For more information about tickets and what SSE Does for Women's Football visit sponsorship.sse.com SSE, The Energy behind Women's Football
By Sportsbeat