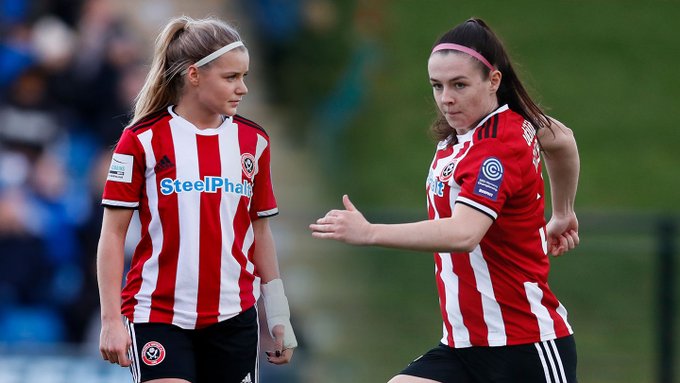 Sheffield United Women have confirmed that midfielder Sam Tierney and forward Olivia Fergusson have left the club.
Tierney spent the past two seasons with the Blades, joining from Doncaster Rovers Belles after the club gained a licence for the FA Women's Championship.
The 21-year-old went onto become a regular in the United team, appearing in 42 of the club's 48 games over her two seasons in red and white.
A United academy product, Tierney spent several years in the Blades youth teams as a youngster before returning to the club to represent the first team two years ago.
Fergusson joined the club last summer from Yeovil Town after several seasons in the WSL, the winger scoring seven goals in all competitions and was one of five ever-present players in 2019-20.
#NWSLChallengeCup: Rachel Daly helps Houston Dash lift trophy