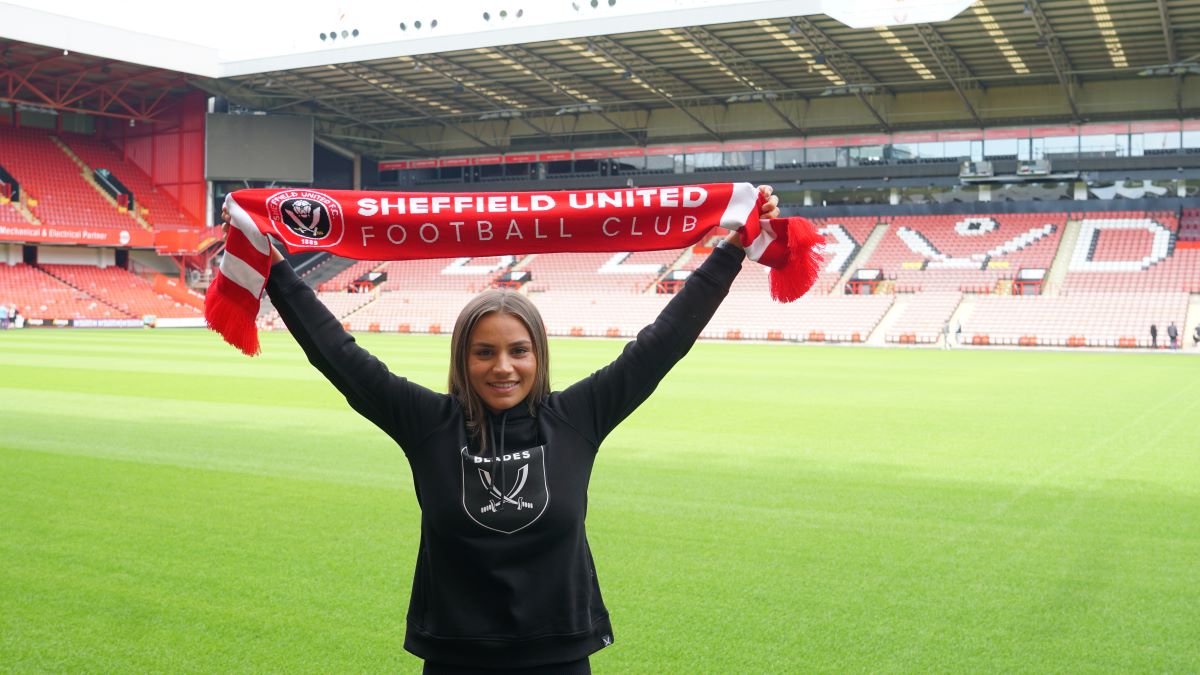 Sheffield United Players' Player of the Year, Alethea Paul, has signed a new contract with the club ahead of the 2022/23 season.
The club's longest-serving player, Paul bounced back from a serious ACL injury to be recognised by her peers for her performances across last season, whether in midfield or at left-back.
The 23-year-old has made 59 appearances as she enters her fifth season at United, with her performances at full-back last season particularly impressive.
Head coach Neil Redfearn said: "She had an outstanding season and showed a lot of determination from a really bad injury. Once she got her feet under the table, she was probably one of our best performers.
"Unbelievable ability. Can play full-back, can play further forward and that's an option for us. It's a brilliant one for us, she had it so rough for 12 months but had a great attitude to put the application in to get back playing."
Paul commented: "I'm really excited. It was a bit of a no-brainer for me at this point, I really enjoyed my last season and I think we have a real chance to kick on this season and I'm really excited to see where it goes."