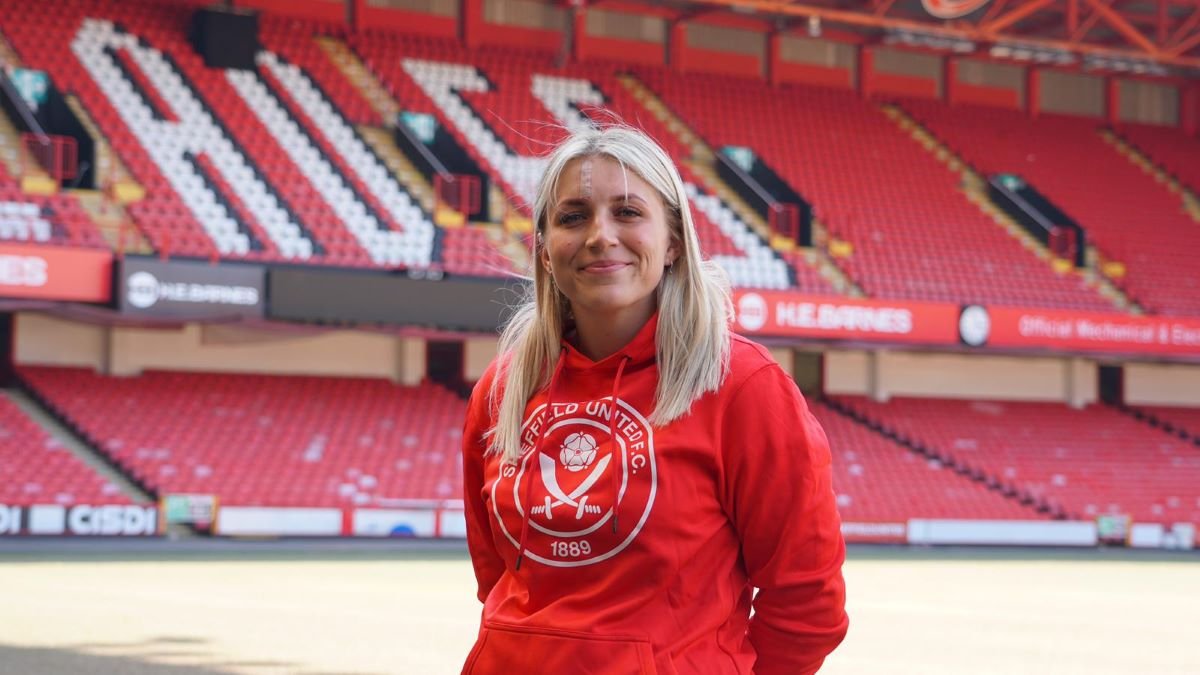 Sheffield United Women's goalkeeper Fran Kitching has signed a new deal for the 2021/22 season.
The 23-year-old played every minute of United's league campaign last season, her 10 clean sheets in 20 games enough for a share of the Golden Glove award, and also being awarded the save of the season.
Making an array of eye-catching saves throughout the season, including two penalty saves in the team's final two league games against former side Liverpool and Blackburn Rovers, Kitching is delighted to be extending her stay at her childhood club.
Kitching commented: "Being back at home has been a huge thing for me and I can't wait to build again after my first year. It's gone amazingly given what I've been through and I came here a bit low on confidence, but that's built up and shown a lot in my performances through the season."
Head coach, Neil Redfearn, added: "Fran's been absolutely outstanding. There's been times where she's got us over the line, she's made some unbelievable saves and the fact she's won those awards doesn't surprise me one bit. She's playing the best football I've seen her play and we're lucky to have her."