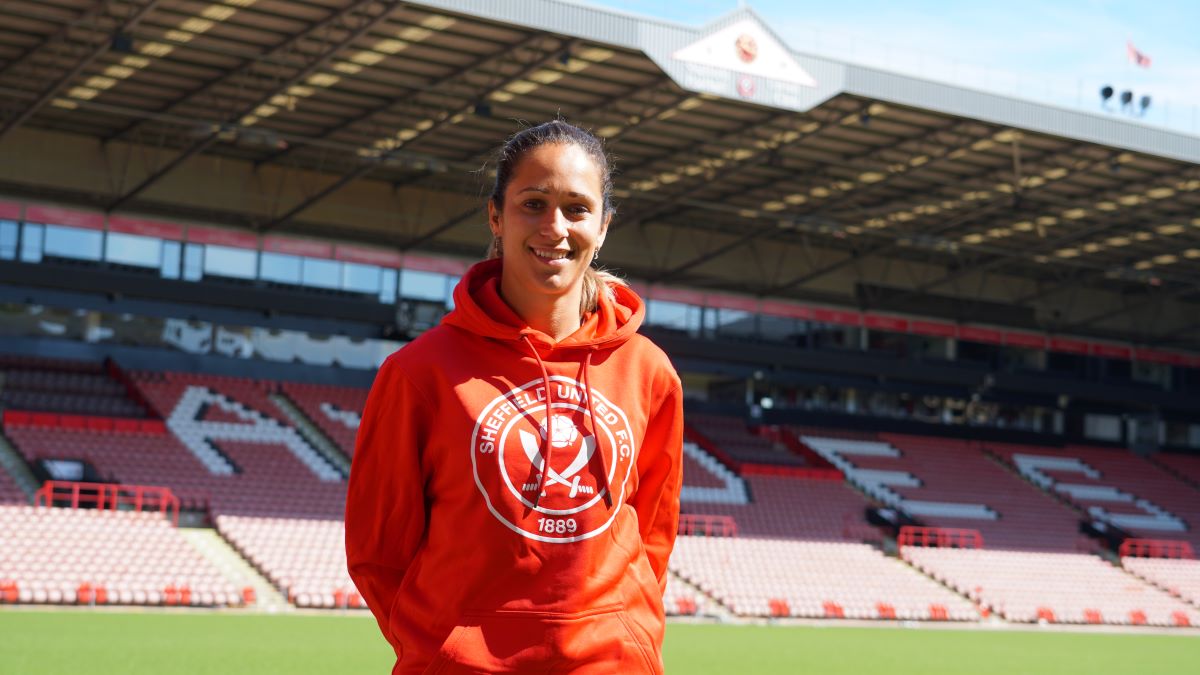 Sheffield United Women's striker Courtney Sweetman-Kirk has signed a new contract for the 2021/22 season.
Sweetman-Kirk joined the club last summer after a two-year spell with Liverpool and enjoyed a solid first season at United, scoring eight goals across her debut campaign.
Consistently one of the top scorers in the league over the years, Sweetman-Kirk found the net five times in the league last season, plus a 12-minute hat-trick against Middlesbrough in the Vitality Women's FA Cup.
The striker became a regular member of the starting eleven in the second half of the season and Sweetman-Kirk is looking forward to another year in red and white:
"The season we had last year, it was unfortunate the way it ended because we wanted to end higher, but I think you saw as we went on what we were doing with Redders [Neil Redfearn] and the process that we were getting there.
"I love the atmosphere of the club and the players we're signing is important and for me to work under Redders, that's massive for me."
Head coach, Neil Redfearn, added: "Courtz was brilliant for us last year. She was ultra-professional, had to bide her time, made quite a few appearances off the bench. She played something like two games and scored three goals and got her foot in the door and she's been different class since.
"You know you're going to get goals, but it's her work ethic too, how infectious she is, she makes other players want to work harder."
County Women's Leagues: Histon champions, Corinthians go for treble