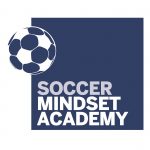 Over the next three weeks we are delighted to say we will be teaming up with Mindset Academy across our World Cup coverage.
We will of course continue to bring you reaction and news from the tournament – and a bit of colour, enthusiasm and occasional silliness on social media – but with SMA's support we can add an extra dimension, considering the mental aspect of the game. With the elite players on show performing at a higher physical and technical level than we have perhaps ever witnessed before, the mental approach and mindset of the players (and those around them) and coaching and support staff,  can be critical.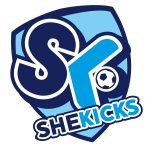 Working with Soccer Mindset Academy, means we are looking forward to learning and examining this often neglected or overlooked extra dimension of the game and we'd love to hear more from you, the readers, and your views and experiences, as we go forward.
Yal Bekar, CEO of SMA:
"Soccer Mindset Academy are thrilled to be supporting She Kicks Magazine's coverage of the Women's World Cup!

"We couldn't be more proud to be associated with a magazine so dedicated to shining a light on the women's game, from grassroots to the elite.

"There's still a long way to go but with the right mindset, support and level of visibility, women's football will continue to grow. Its potential is massive, the future is exciting and we are excited to be a part of it."