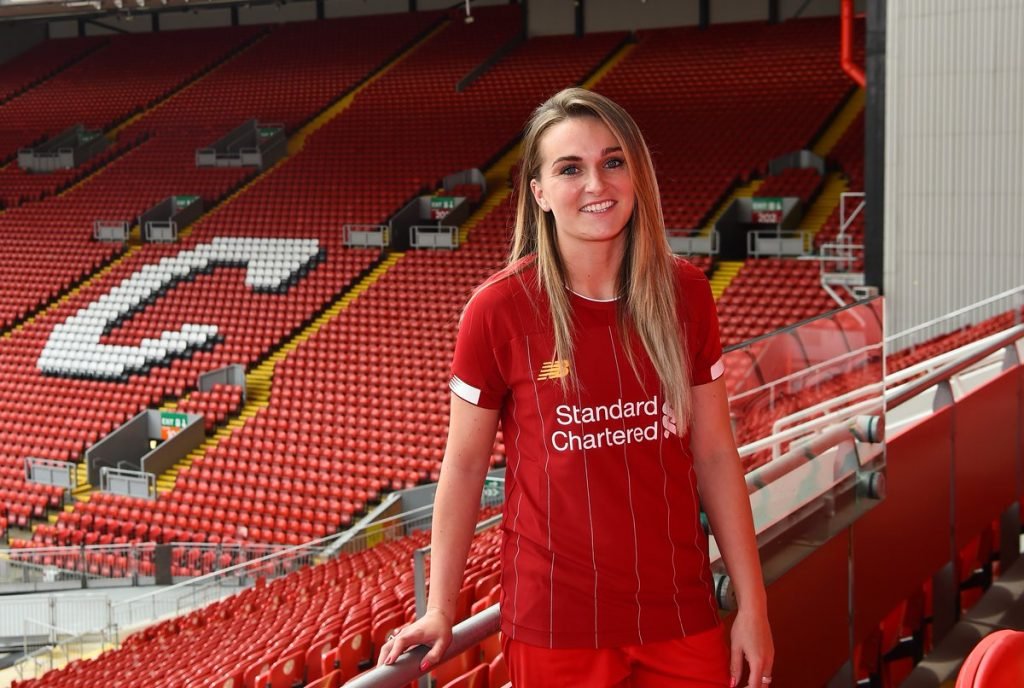 Melissa Lawley has joined Liverpool after two-and-a-half years and more than 50 appearances with Manchester City.
Liverpool FC Women manager Vicky Jepson said of her new signing: "She's a proven, quality Women's Super League player, she's exciting in the final third, a 25-year-old international player who has lots to bring to our club.
"She'll bring so much to our squad in terms of creating and scoring goals in the final third."
Lawley is the second signing of the summer for Liverpool, following on from last week's capture of full-back Becky Jane.
"Two exciting players we've signed to add to what we've already built," added Jepson. "It's an exciting season coming up. We're so excited to hit the ground running in pre-season."
Lawley said: "I'm so excited to get back to playing football and enjoying my football again. When I first spoke to Vicky, she turned my head straight away. The plans and the visions she has for this club excite me.
"Watching Liverpool at the end of last season, they finished on a high and I believe this squad has something special that I can add to and hopefully get Liverpool back to where we should be."