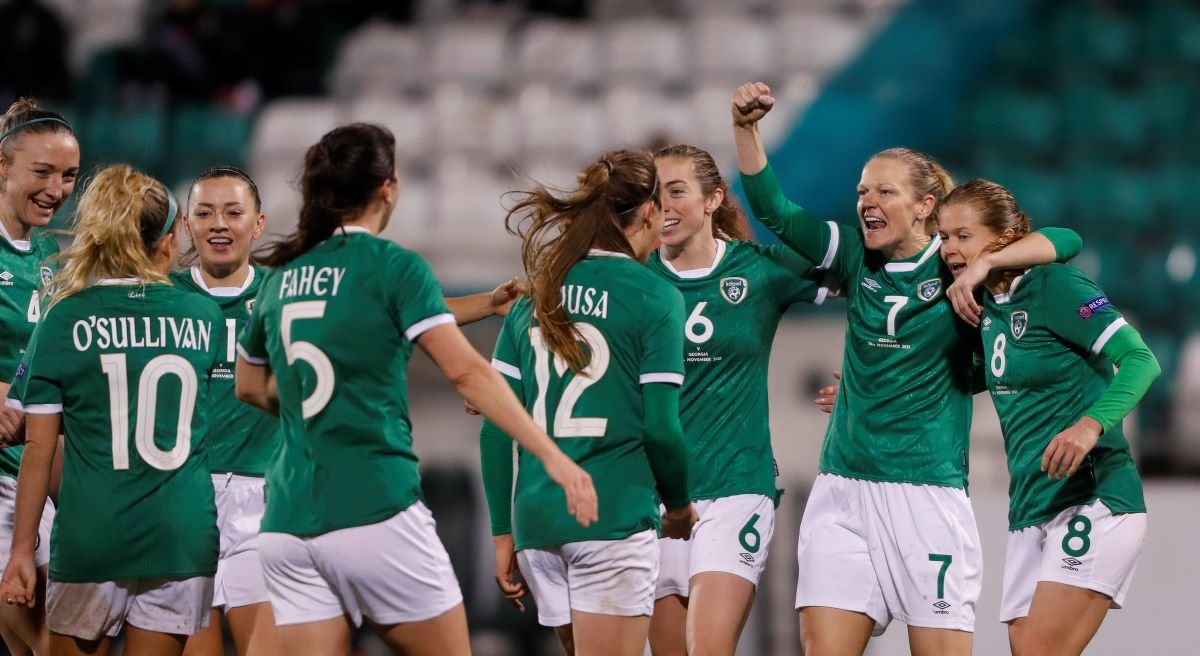 Republic of Ireland went second in their FIFA Women's World Cup Qualifying Group with a 9-0 victory in Georgia.
Chasing a play-off spot at the 2023 World Cup, their result in Gori matched that achieved in Malta back in 2003.
Katie McCabe hit a hat-trick, Louise Quinn scored twice, Denise O'Sullivan and Megan Connolly once each, while there was a first senior goal for 17-year-old Abbie Larkin and defender Niamh Fahey opened her account in her 104th appearance.
Ireland next host Finland on 1 September before playing away to Slovakia five days later, as they look to secure second place in the group.
Other international results
Friendlies
Finland 1-5 Japan
Kosovo 4-0 North Macedonia
Tunisia 0-0 Senegal
Europeada 2022
Team Koroška (Slovenia/Austria) 14-1 Ladins (Italy)
South Tyrol (Germany/Italy) 3-0 Romansch (Rator Romanians/Switzerland)