Pride Park FC's season in the Derbyshire Ladies League had already suffered greatly with the weather before the lockdown but five of their players told us all about that and much more.
Those five were; Tash Allderidge (23) central midfielder,  Jade Howell (21) goalkeeper, Lizzie Pacey (24) defender, Hannah Roberts (20) centre back and Beth Thompson (23) centre-mid/right back.
SK: Tell us a little of your footballing history and any personal high points
TA: I began playing football at Primary school from the age of five, once I turned 10 I successfully trialled for the first girls team at Pride Park Juniors. I've been lucky enough to play for this same team throughout all the junior years, and then continued as we turned into a ladies team, which I now captain. I was the first player at Pride Park to reach 100 appearances for the ladies. I also played a season at Burton Albion when I was 16/17, helping them gain promotion into the West Midlands League.
BT: I have been playing football for 15 years. I began by playing for a boys team at Littleover Dazzlers and have since played for Burton Albion, Derby County and have been with Pride Park for eight years. My high points include several cup final victories with Pride Park over the years and winning Player's Player last season.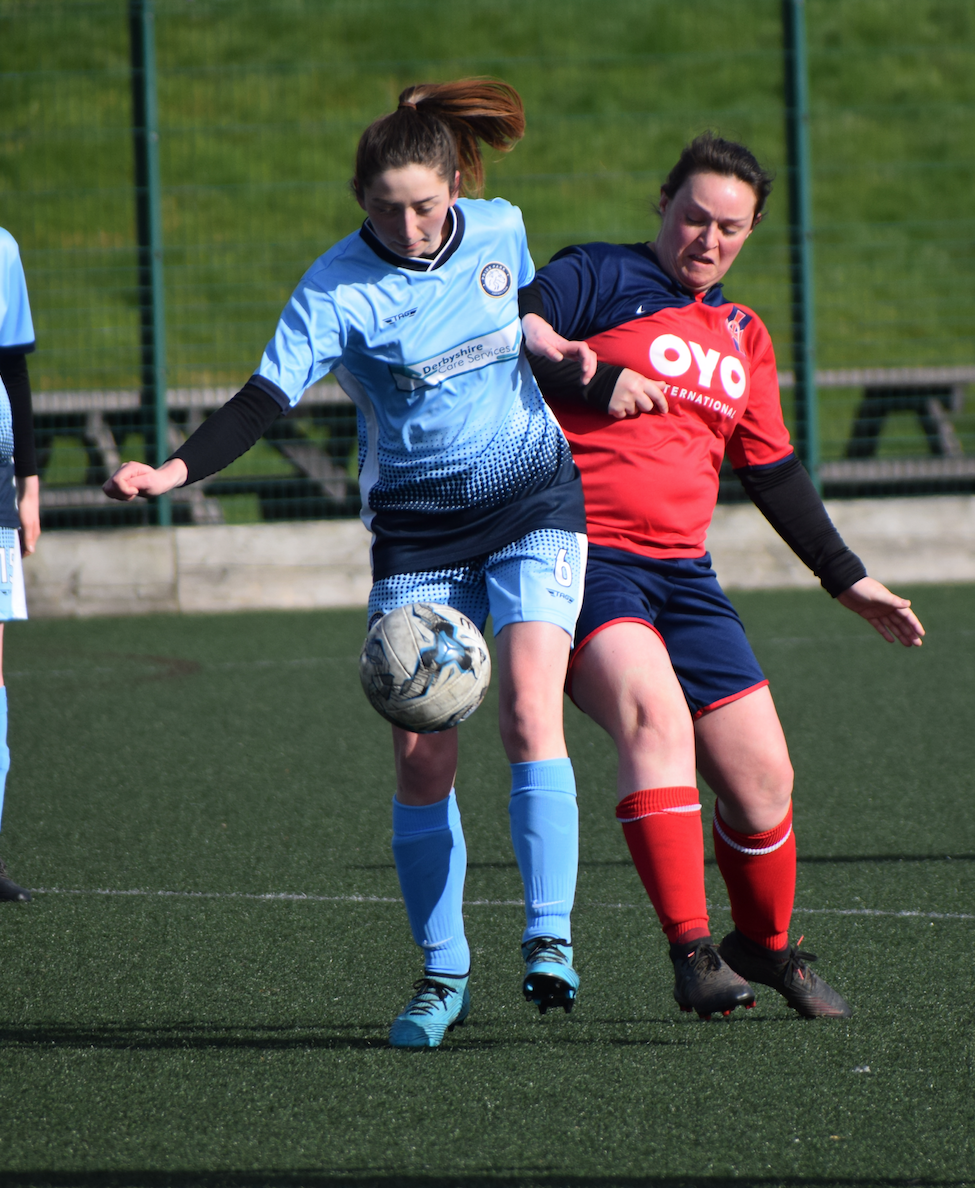 HR: I played for local teams in Hertfordshire from U12-U18 until I moved to Derbyshire and joined Pride Park in 2017. I also play for the University of Derby and Derby Futsal Club.
JH: I started playing football when I was six, as I didn't want to carry on pretending I liked ballet to my mum. I started training with St George's boys team as there weren't any girls teams in the area. I had a break but went back to it.
LP: I started when I was around seven when I had a letter from school about a football training session, I went down and loved it and have been playing ever since. During my second year of university we were promoted after a difficult season and it came down to the last game, which was a great feeling. Last summer I was named FA Grassroots Coach of the Year, which is something I never had envisaged winning.
SK: How had your teams season been going before lockdown?
JH: Before lockdown we had only managed to play two league games due to cup commitments, waterlogged pitches and bad weather. We won them 3-1 and 9-3 (although the latter game was expunged after our opponent folded.
TA: We were looking forward to a final due to our good form in the East Midlands Regional Invitational Cup.
LP: We played our first ever FA Cup game away against Hepworth and unfortunately we lost but was a great experience to play in a national competition with some of the team that I have played with for over 3 years now. The girls' team I coach have certainly enjoyed their first season playing competitive football after graduating from the Wildcats programme, seeing them improve week on week has been incredible!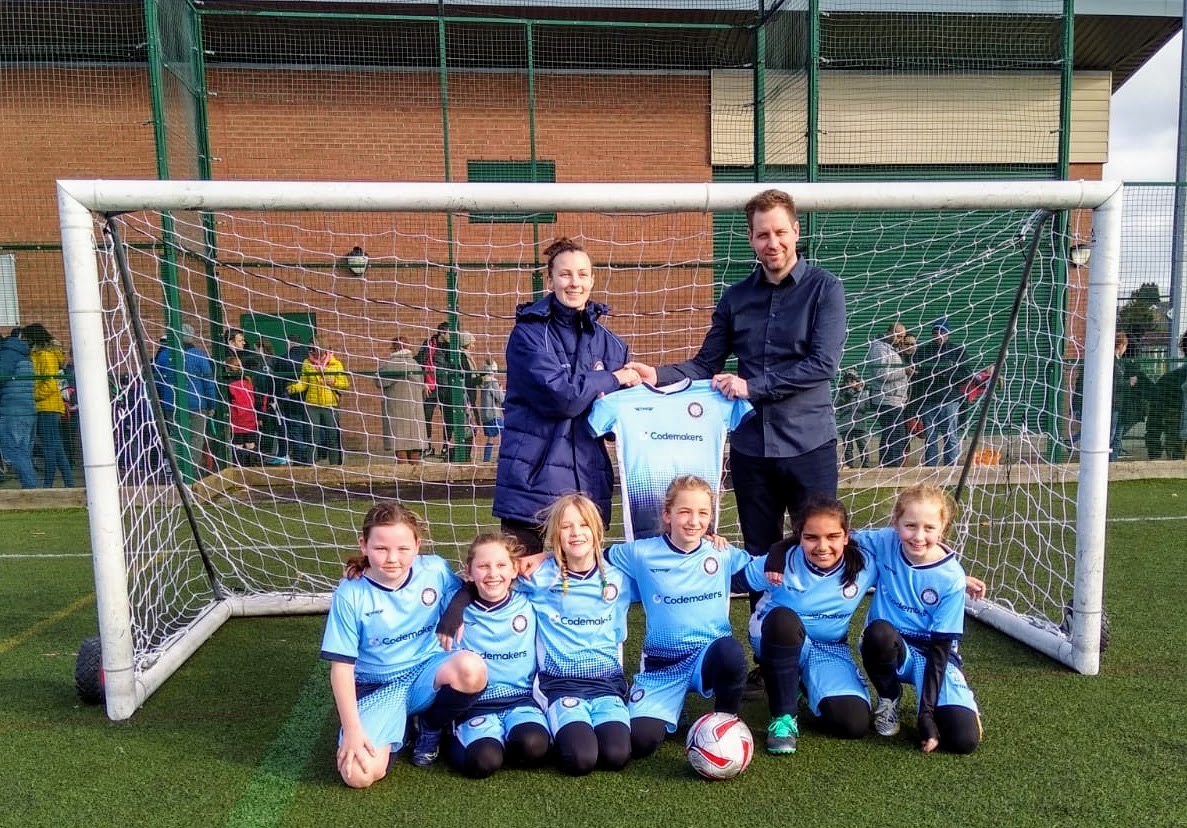 SK: How did you do against any local rivals in 2019-20?
TA: It was great to get a challenging 2-1 win against Draycott Victoria at the beginning of the season in the East Midlands Invitational Cup. They are a team we have admired for their good football, so to beat them this season whilst also playing some nice football, was a great achievement. However, they did then beat us more recently in the League Cup semi-final.
HR: Our biggest local rival is Mickleover and we were able to beat them twice, 4-1 in the County Cup and 3-1 in the league – it's great to have the bragging rights!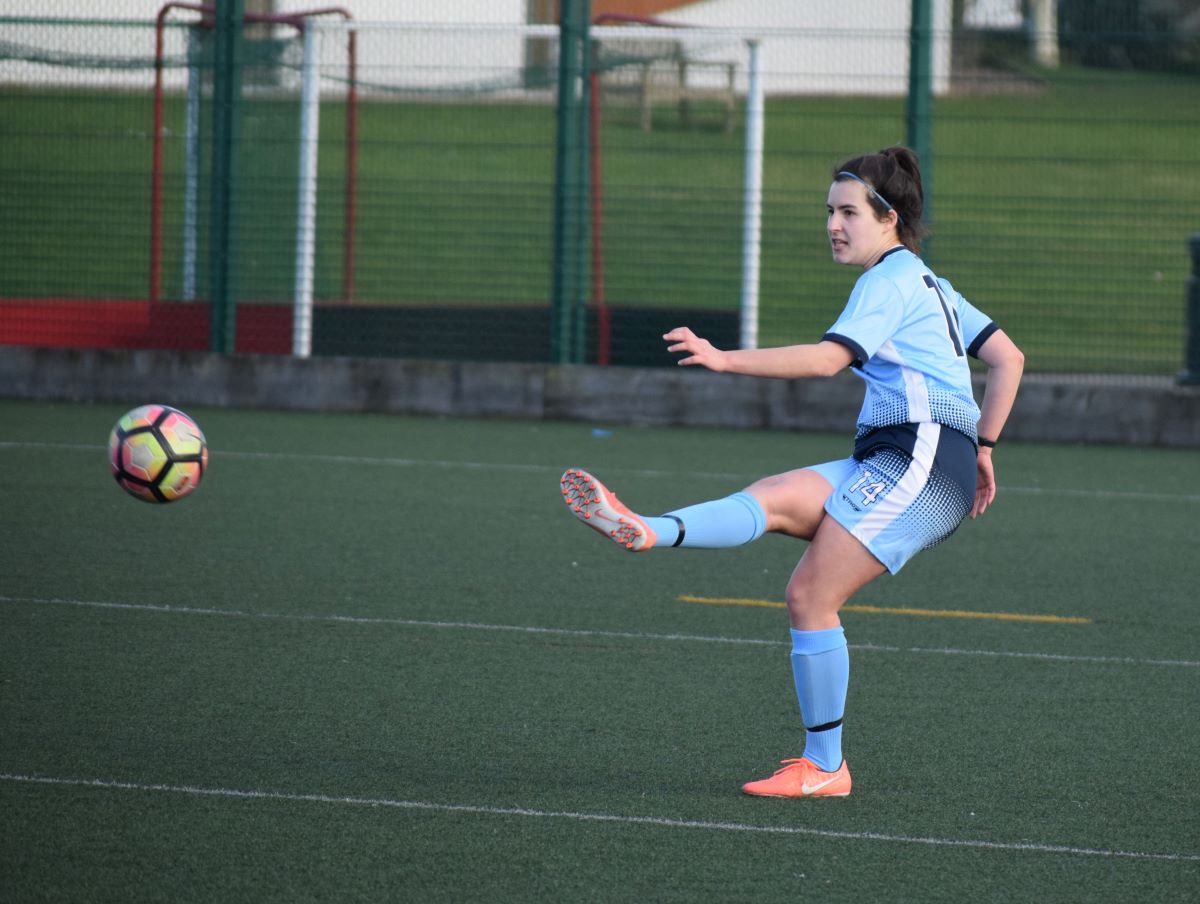 SK: Any rising star, club veteran or stand out personality we should know about?
TA: The goal record of our striker (Summer Evans) is pretty amazing. I've lost count of the number of hat-tricks she's scored this season (even after a heavy night) and the she's made a few appearances as a stand-in keeper too!
BT: Our striker Annie Laight has scored some pretty impressive goals this season. Sophie Ayton – one of our centre-backs – makes some strange noises whenever she kicks the ball. I think she's been watching too much tennis!
HR: For club veteran our captain Tash [Allderidge] definitely deserves a shout … she's top appearance maker with about 130 caps!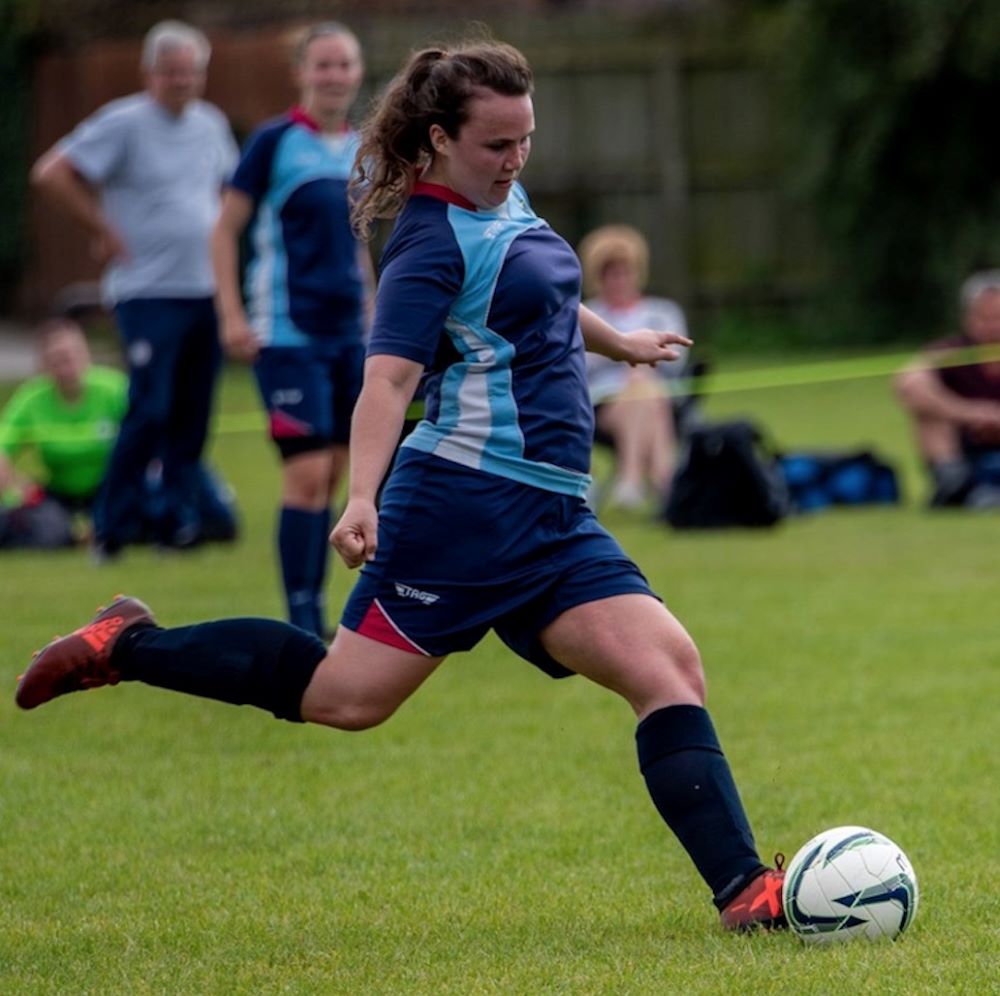 JH: I'll give a shout-out to our Polish striker, Maja Znamirowska – she moved last summer but wanted to carry on playing for us, so she makes the round trip from Liverpool to Derby for our games!
LP: David Kwiatek – the team manager and coach – puts a lot of time into the club and I think the team are very appreciative of his knowledge and commitment. Hannah Roberts has a lot of involvement with the university team and the city's futsal club and probably knows the most about women's football on the team. Rachel Weaver also coaches a local girls team before our games on a Sunday – and had one of the best goals this season.
SK: How are you trying to keep fit and fill the football void?
TA: Running, along with all the long walks I've been doing to kill the boredom. I've been playing a lot of football with my nine-year-old sister so she's ready to get back on the pitch too. I am also much better at kick-ups now, even if my record is only 15 but that's a lot more than I could do before!
BT: Spending too much time on career mode on FIFA and practicing kick-ups most nights!
HR: I've been trying to go on regular runs and play with a football in the garden as much as possible!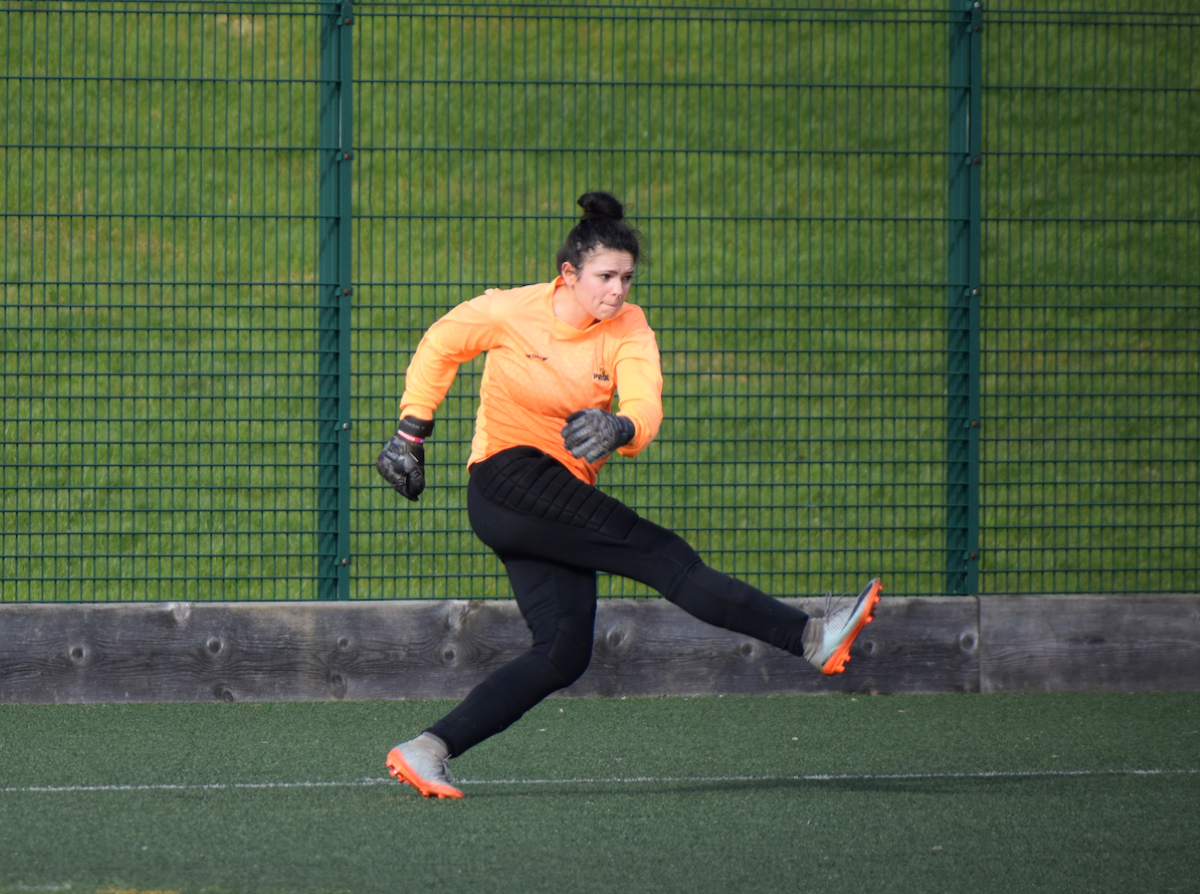 JH: I'm doing home workouts and going on lots of runs and walks. I'm also throwing it back to when I was a kid and playing football with the wall.
LP: I am trying to get into running although I don't entirely enjoy it yet. I've also set myself the challenge of being able to do 'around the world', which has been keeping me going in the garden. Other than that, I have been completing my football level 2 project and finding webinars to keep my coaching up to date.
Rocky Rodríguez: 'There's no feeling to match scoring goals for Costa Rica'