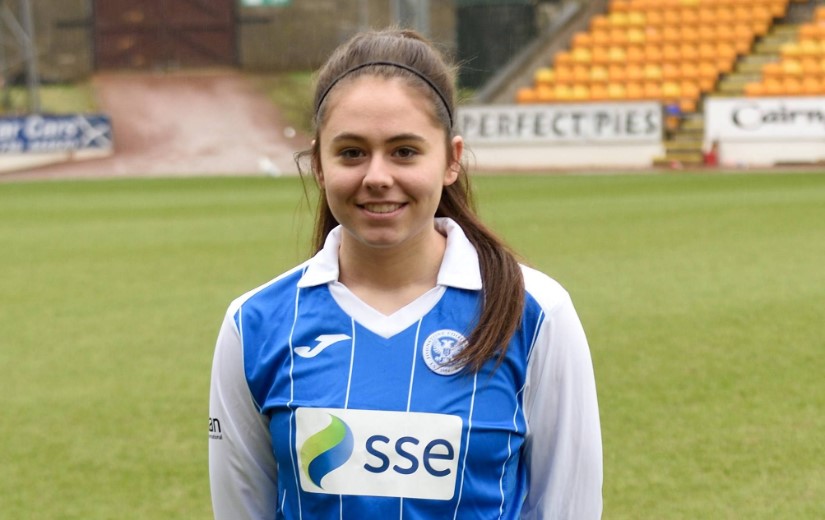 Niamh Irvine, a 20-year-old defender with SBS Scottish Women's Premier League 2 team St Johnstone, spoke to Josh Bunting about her career so far.
On how she first got into football, Irvine said: "I've always been really sporty and I love most sports, I took part in gymnastics for a while but when I was about 4 or 5 I went along to my local team, where I played for the girls' and boys' team and I was there for eight years."
On how her move to St Johnstone came around, she said: "I was 15 and my club decided not to continue an Under 17 team, so I moved to Jeanfield Swifts U-17s and within a couple of weeks the head coach of the women's team – Jason McCrindle – wanted me to come up and join in with the women's senior team. So my first year I played a mix of Under 17s and first team in the Premier League, then the next season I got asked to join the first team properly, which was amazing."
The McDiarmid Park club have competed in the SWPL 2 since 2016, having linked up with Jeanfield Swifts to become the top of their pathway.
Irvine has represented Scotland at youth level and on the highlight so far in her career she said: "I have a lot but probably winning the Bob Docherty tournament with Scotland after we beat England 2-1, it was a proud moment for not only me but the country."
On what her hopes for the league [SWPL 2] are should it resume, Irvine said: "There won't be much possibilities of the league resuming I don't think, so I'm hoping the cup's still run as that's the games that have been played so far. That will let teams still get games and even get a couple of friendlies. I don't think there's much point of a league this year."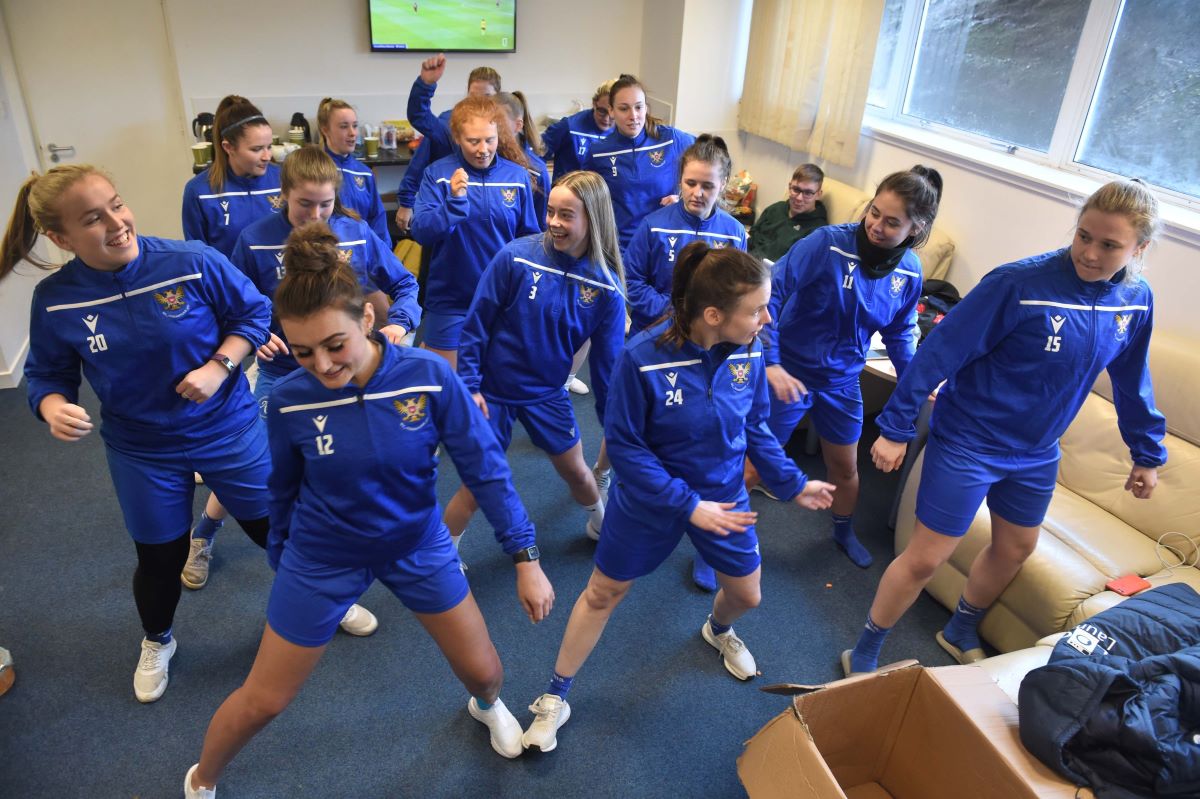 St Johnstone ended the 2019 season in seventh place and Irvine says they want to prove themselves and test the team to do better. "We didn't have the best season last year, so we really just take it a season at a time and we always hope to just get the best out of each other, as we know we are such a good team with really good technical players."
With the growth of the women's game in Scotland, Irvine is extremely happy it's getting the recognition it deserves: "I think slowly people are realising how good women's football is. When I was younger a lot of people didn't give girls or women a chance, until they actually see you play you just get pushed aside. So it's good to see people are giving the women's game a chance and it's good to see people finally appreciate the women's game."
On her toughest opponent to date, Irvine said: "There has definitely been a lot but probably players like Abi Harrison, they're just different class and it shows as they're signing professional contracts now."
On advice she'd offer other up-and-coming players, she explained: "Work hard and prove people wrong. There will always be criticism in women's football and people who don't want to give it a chance, so all I can say is prove them wrong. They won't realise until they see it for themselves but you definitely need to work hard, if you work hard you'll get the rewards."
'I thought my days of playing football were over' – Louise Walker