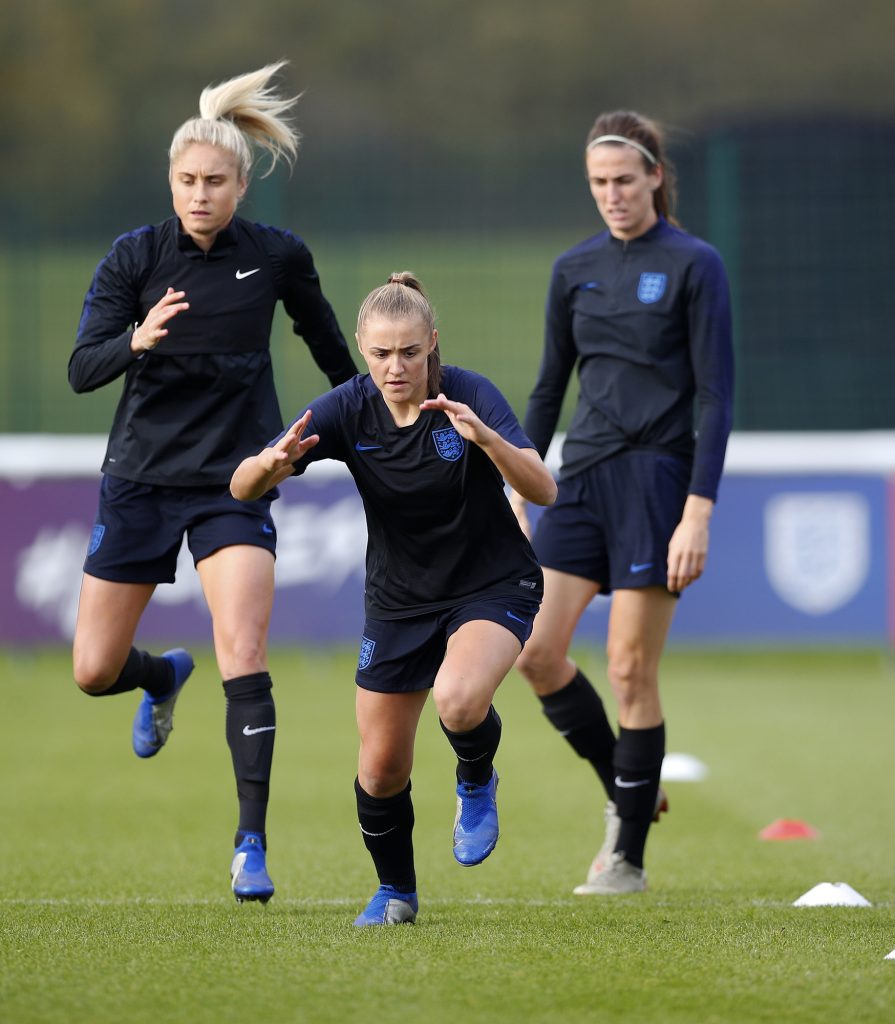 Manchester City's teenage hotshot Georgia Stanway marked her senior England debut with a goal in a convincing 3-0 friendly win over Austria in Vienna. It was the latest headline manoeuvre from the 19-year-old attacking prospect, as she tucked away a chance laid on for her by club colleague Nikita Parris. Their former City teammate Toni Duggan, made captain for the night at the BSFZ-Arena, was proud as punch to see both Stanway and Orlando Pride forward Chioma Ubogagu become debut scorers. Here were Stanway and Duggan's thoughts after the win…
Georgia Stanway
Summing up, how the goal was on her debut:
It was unbelievable. It was something I've been wanting to do for a long time and it's a dream come true to actually do it. I couldn't have asked for any better result, to get the win, and I'm so chuffed for Toni to be captain. Obviously, I couldn't have done it without all the girls, so I thank them for that; they've made it extra special.
On Keets [Manchester City team mate, Nikita Parris] having set her up to score?
Yeah, I think I ran straight over to her and I was like 'thank you so much Keets,' and she was like 'that's fine.' [Laughs] That just shows the environment we've got where everyone's supporting each other. I'm just happy to have made my debut and hopefully I can bring something to this team.
On the experience of lining up tonight for the anthem as a senior player, rather than as a youth player, and any thoughts at that proud moment:
It just kind of went by so fast. I've tried not to think about it all day, because I knew I was playing. You try not to think about it so you don't get as nervous, but I loved every minute. To walk out with the girls was extra special and to sing the anthem with them was even better. It's one of them; every time you wear the England shirt you feel exactly the same, but to do it as a senior is just that little bit extra special. I just loved tonight.
On wanting to play other people in and do the team thing of course but perhaps desperately wanting a debut goal too:
I gave it a few goes in the first half but I knew that it wasn't quite my day! Keets put it on a plate for me so I couldn't really miss. That topped it off nicely, but without Keets it wouldn't have happened.
On whether her family got to watch the game:
They're back home, so I'm praying that the stream worked and they got to see it!
On playing against a physically imposing team like Austria:
Yeah, definitely noticed the difference from youth age groups and the Under-21s. Obviously, being at City, you're up against the likes of Lyon, and you've just got to stand your ground and do what you do. I know I'm only small but I put in a few tackles and hopefully that'll put me in good stead.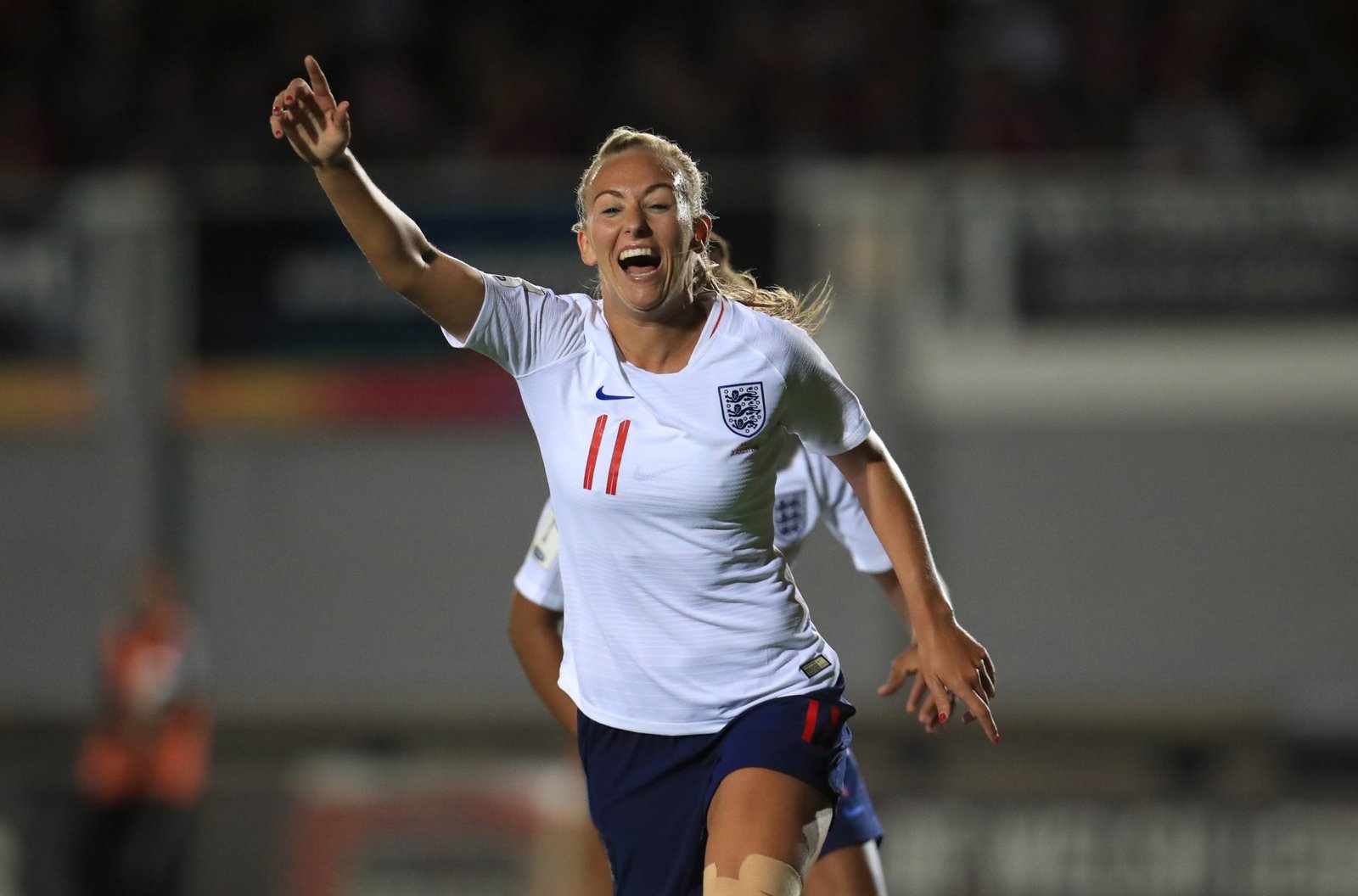 Toni Duggan
On having been really proud seeing Keets score her first England goal and being so excited for her, because she'd seen her growing up, and now seeing another generation in Georgia doing the same:
It was so nice. Obviously, I've led the team tonight but when I've seen Chi [Ubogagu] score, and when I've seen Georgia score, I was so proud. I was like a proud mum. I was more happy for them to score than my own performance. Delighted for them, they've been working so hard for their club and I'm glad that they can come into this environment now and really push us as players and hopefully be a part of the team going forward.
On the past 24 hours and Phil (Neville) saying that she's really stepped up as a captain – whether she feels different?
No, to be honest, I think I've just stayed the same. I think I've always been that player that tries to lead, tries to be vocal and tries to help the other players; senior players and young players. I didn't want today to be any different; I didn't want to be called 'skip' or 'captain.' I wore the armband with pride but it didn't change anything for me. Hopefully with my performance it showed that I helped the girls and I put in a shift for the team like I always try to do.
On the words in the pre-match huddle?
I just said it's going to be a difficult game. Austria are tough competition and I said that we needed to stick together. It was a new team, players that had never played together, players making their debuts, I was leading the team for the first time. I just said we needed to have each other's back, we need to stay positive, and we need to be brave. I thought that was one of the bravest performances we've had of late; the likes of Leah (Williamson) and Abbie (McManus) at the back, getting on the ball, under pressure, pinging balls left, right and centre. It was a joy to play in and a joy to be part of.
On whether she enjoyed playing the number nine role?
Erm…yeah. [Laughs] Obviously, I'm playing that at my club, and in spells tonight I felt like I was playing for Barça. The nine doesn't get too much service, the team's playing possession football, so I've been itching to play number nine for England, because you're more involved. Tonight, I wasn't so much, but it's all about the team, it's all about getting the win and the girls scoring the goals. If I can help in any way then I will, so it was nice to be there tonight.
READ SOME OF CHIOMA UBOGAGU'S REACTIONS ABOUT HER WHIRLWIND WEEK:
POST MATCH REACTION: England's debut star Chioma Ubogagu feels right at home as a Lioness