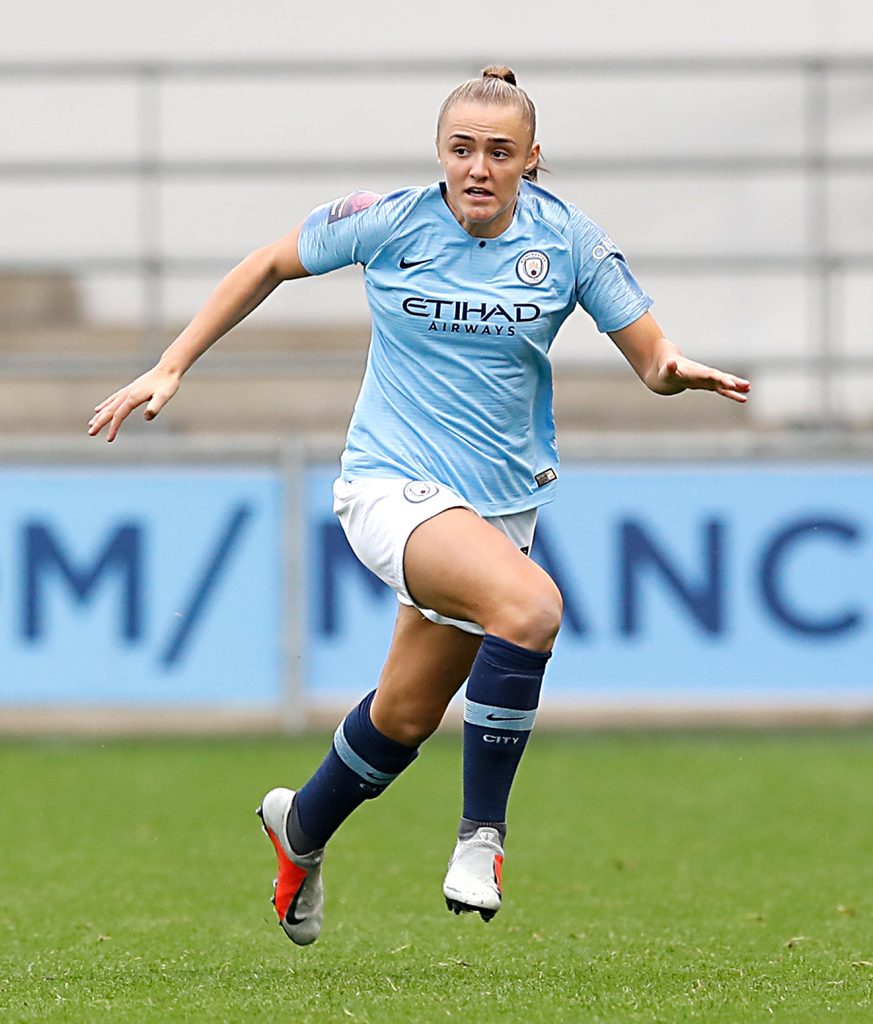 Georgia Stanway admits it's been a more settled feeling receiving her second call-up for the England senior team, nine months after she was drafted in late to Phil Neville's first Lionesses squad for the SheBelieves Cup writes RICH LAVERTY.
After a whole host of injuries left Neville with a depleted first squad, Stanway was on her way home from Manchester City's FA WSL game against Chelsea whilst Ellie Roebuck and Abbie McManus set off for the airport after being called into the squad, the former as a non-squad player.
But Stanway also ended up in the USA and now awaits her first cap, potentially to come this week, and only has positive things to say about her experience so far.
"The girls have welcomed me unbelievably," said the 19-year-old, once more joined by Roebuck in the squad, the Manchester City goalkeeper receiving her first official call-up.
"I'm in an environment where I think I can progress as well and the girls have had my back ever since SheBelieves.
"The girls and the management are very supportive of the young players and as you can see a few have been called up. They create an environment where we can thrive and play as we want to play. There's structure but there's the ability to be creative in how you play and that helps our playing style. We're off the cuff players and I think we can progress playing this way."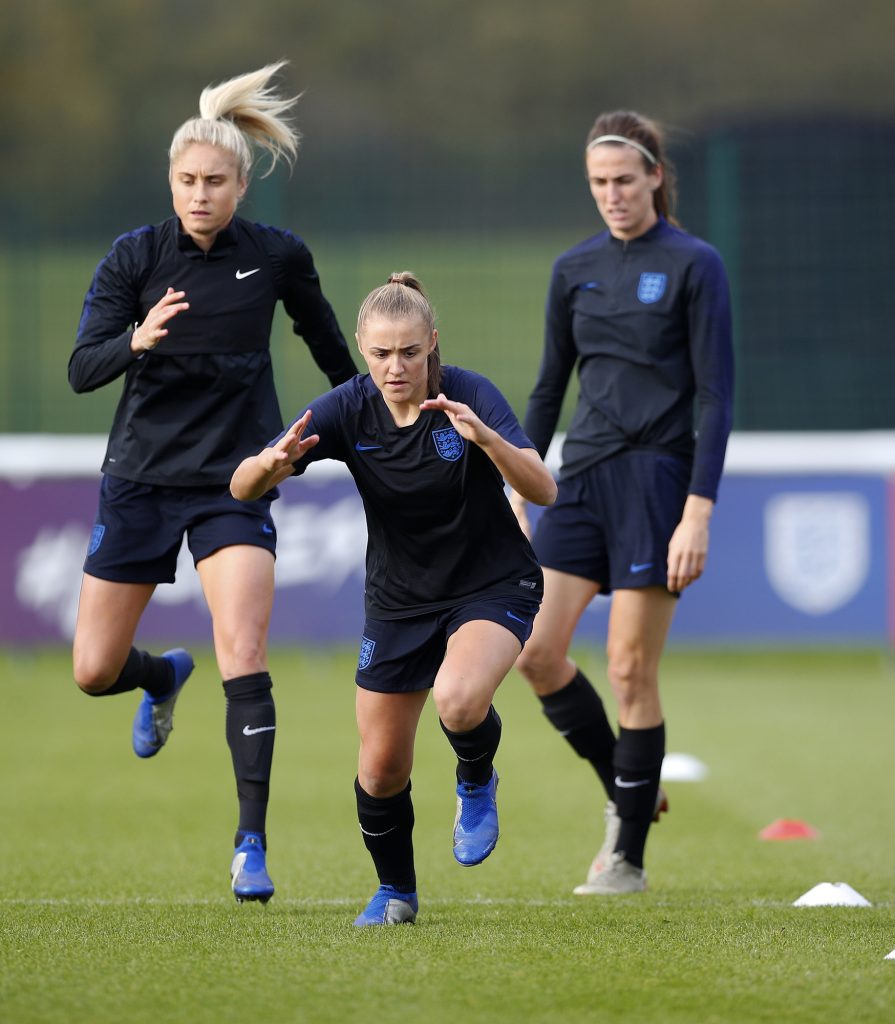 Since receiving her call-up in February, Stanway's year has gone from strength to strength. She was England's star player at the summer's Under 20 World Cup in France, helping her side to a bronze medal and six goals ensured she was the tournament's joint top scorer alongside Spain's Patri Guijarro.
"The World Cup was an absolutely unbelievable experience," she said. "To bring home a bronze – we'd have loved it to be gold – we had to settle for bronze and we did it very well and we were happy with how we played."
But Stanway isn't about to raise expectations for herself and has a calm head on young shoulders and not allowing recent praise to affect her.
"I was happy with how I played and I think it's showed with how I've come back and played for Man City. I'm just playing football, you can get caught up in what's going on around you but you can only control what you can control and that's what I've done."
She added, "I just try to do what I do best and that's shoot – thankfully it's worked!"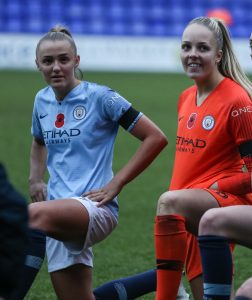 Head coach Neville has made no secret of his desire to include members of Mo Marley's Under 20 squad since they returned from France, even claiming before August's crunch qualifier against Wales he wanted to bring several members of the team to camp, but was advised against it by Marley.
Neville has been in constant touch with some of the key young players coming through and Stanway says all the young players have had his support.
"A lot of the girls had great tournaments and it's important to keep them in the loop," she said. "They've created the Under 21s so it allows Mo to keep working with that group, it makes the transition easier to the senior team and the playing style here is the same and that makes it so much easier and much more comfortable. Phil's supporting the young players and that's what we want."
In his press conference on Tuesday, Neville sent a clear message that the likes of Stanway, Roebuck and fellow potential debutant Chioma Ubogagu are in the squad to earn themselves a chance to go to next summer's World Cup and a potential return to France for Stanway and Roebuck.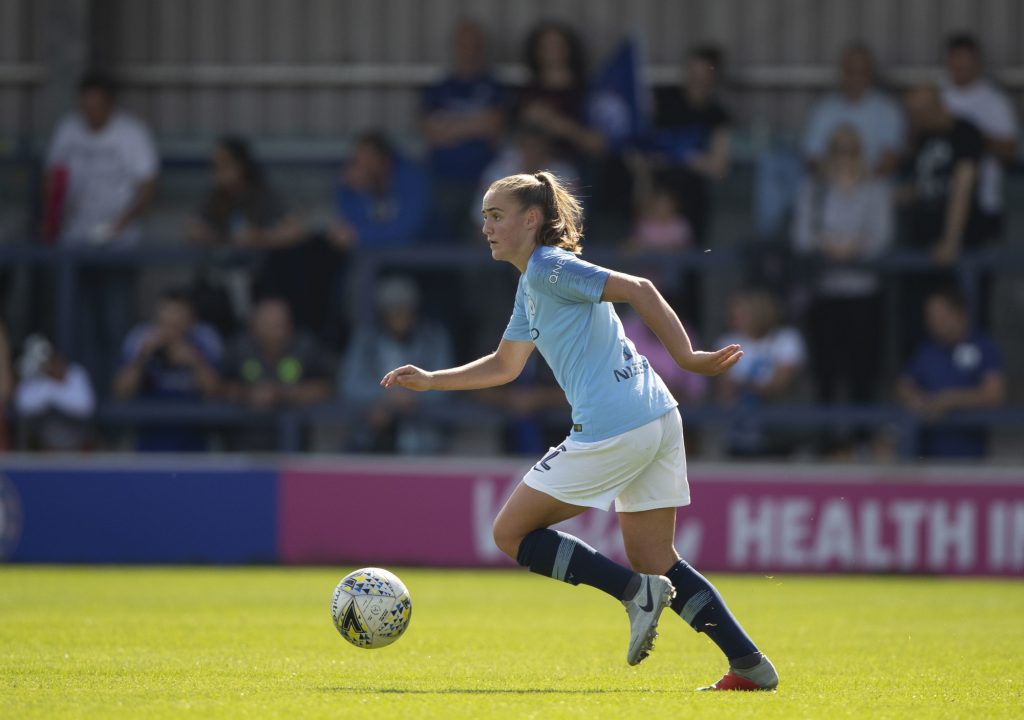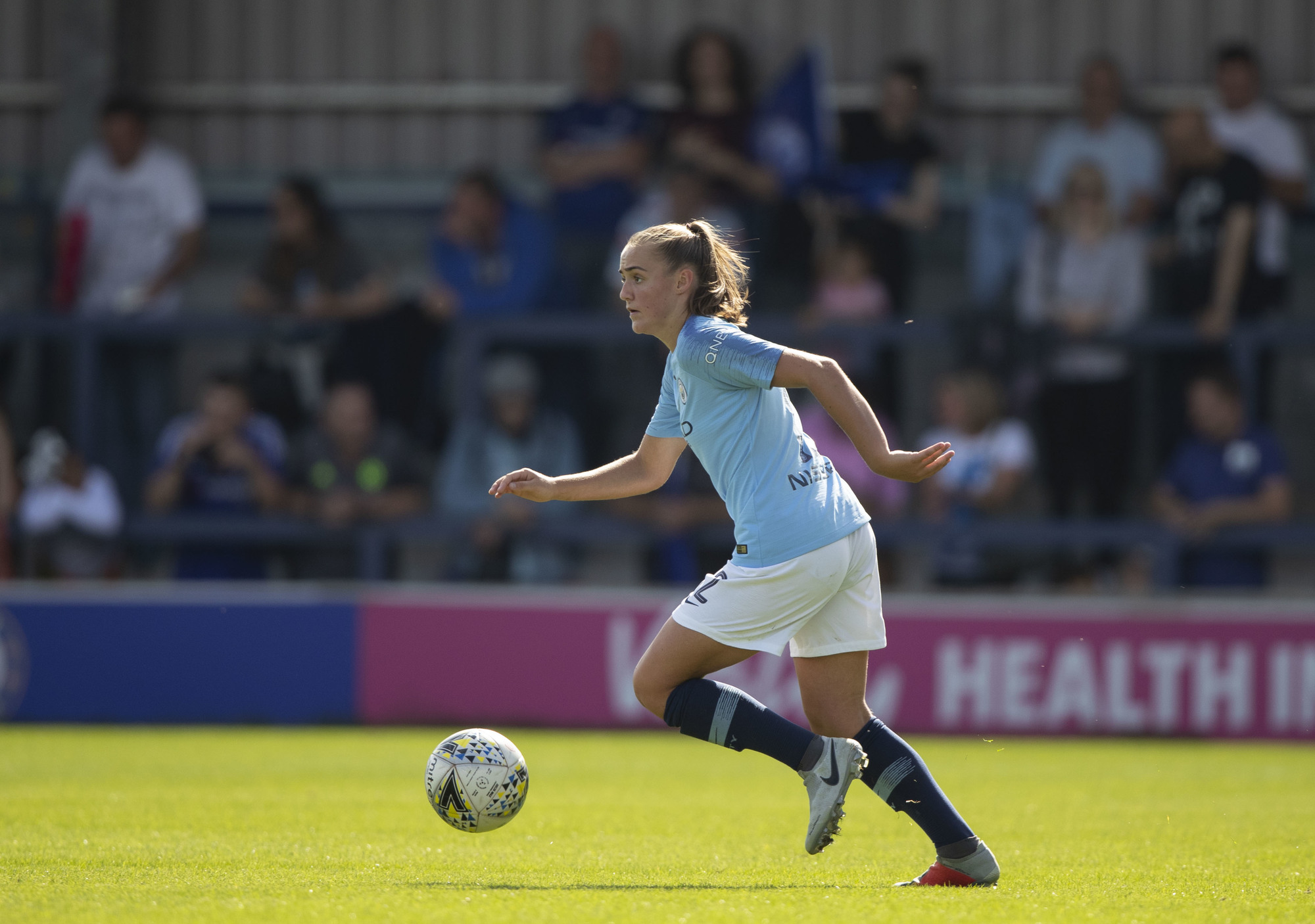 With Stanway in top form in the FA WSL for Manchester City, which included six goals in three games, the attacking midfielder has every chance of being considered but is considerate and respectful when discussing the prospect of a senior World Cup opportunity.
"To think I could go to a World Cup again in eight months is obviously very special but there's another 30 girls I'm competing against and I'm only just getting my opportunity now. I've got to grasp it but I also have to respect the girls have been putting in the work for months that I've not been there for."
Stanway added, "I respect them for that and hopefully I can do what I can to better the team and I'm going to support the girls as much as I can to bring back gold in the summer.
"I can only do what I can do and whether that's play well with City or train well and play well here. I'll just do what I do best and that's work hard, I'll do extra, I'll do whatever and whatever happens, happens."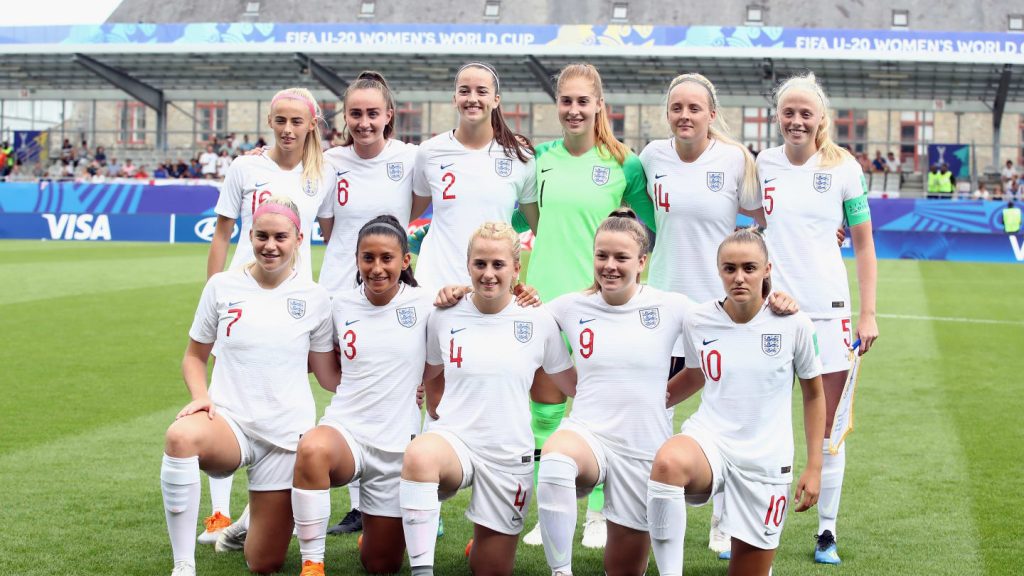 In a year which saw Stanway score several spectacular goals both domestically and in Europe, see her strike against Chelsea nominated for goal of the season and receive her first senior call-up, the summer's U-20 World Cup in France is still her go-to standout memory for the year.
"It was an unbelievable opportunity to play against the best and as a group of 21 girls going out there not really knowing what to expect. We literally got there through a play-off and didn't know how far we were going to get but we knew we had the mentality and the work rate to do great things.
"To get to the semi-finals and lose was devastating but we lost to the better team [Japan] and they were deserved champions. We knew we had to end on a high and to beat France was very, very sweet, especially as they were the home nation. It was the highlight and to get the silver boot on a personal level was something I'll cherish forever."
Watch the match LIVE on Twitter at @Lionesses
Austria v England
Thurs, 8 Nov 2018
BSFZ Arena, Vienna
Kick off 5pm (UK time)
& READ WHAT THE BOSS HAD TO SAY ABOUT THE TWO GAMES:
IN CONVERSATION: What Phil Neville had to say ahead of #AUSvENG friendly in Vienna [Full Transcript]