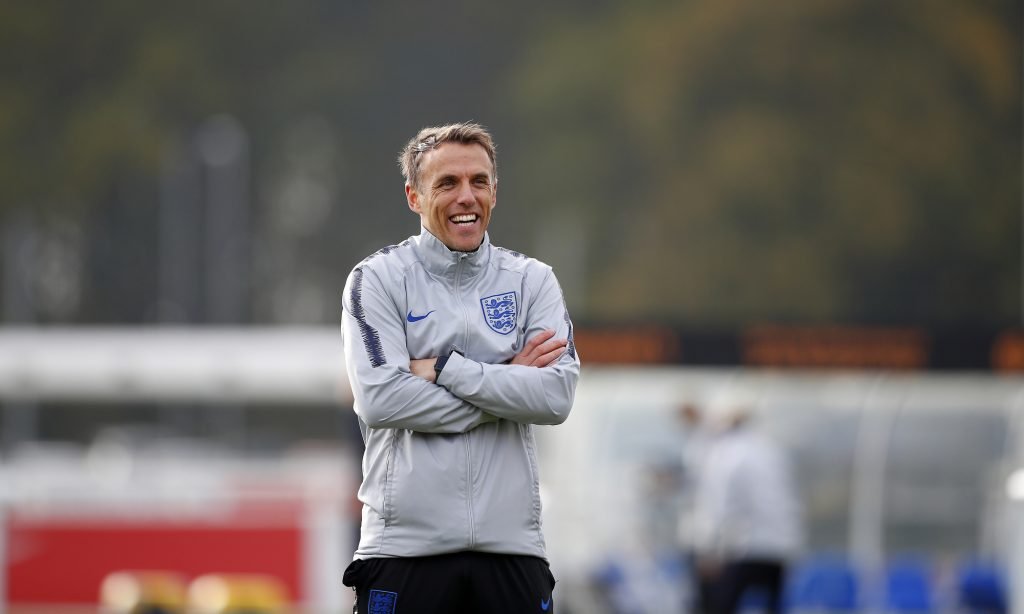 Rounding up our coverage of Thursday night's comfortable and encouraging 3-0 win for a new-look and youthful #Lionesses side in Austria, we share Head Coach Phil Neville's post-match musings from Vienna.
PHIL NEVILLE
On the team selection and the game:
I have to see these players play. I have to see what they've got and I did see a lot of things tonight from them. It was a difficult game for them because they literally haven't played together. There's a few disappointed players because they probably know we didn't play with the rhythm that we've been playing with and we didn't flow. But we literally threw this team together two days ago – Kiera Walsh pulls out, Fran Kirby pulls out – so we had to change it round a bit. So we put the team together and said go out and play. I knew we weren't going to get the flow but I did see things that pleased me. There were two or three that really stood out and there are four or five that are a work in progress, that I know in time will get to where we want them to get.
I've told them that they shouldn't beat themselves up over little mistakes, sloppy passes or not being clinical enough in front of goal, they've just got to be sure that they now know the level. The senior players [who play more regularly] actually the know the level and speed at which they have to play, these [players tonight] are now just finding the level. We saw in the second half, maybe fitness or tiredness came into it and decision-making suffered a little but this [Austria] team played against Germany, put up a really good fight and lost 3-1 and tonight I never felt like they were going to penetrate us at all. I thought we were comfortable, without really dominating. I wanted that goal for Chloe Kelly to go in at the end because it was three [outfield] debuts and could have been three goals, which would have been really nice and special.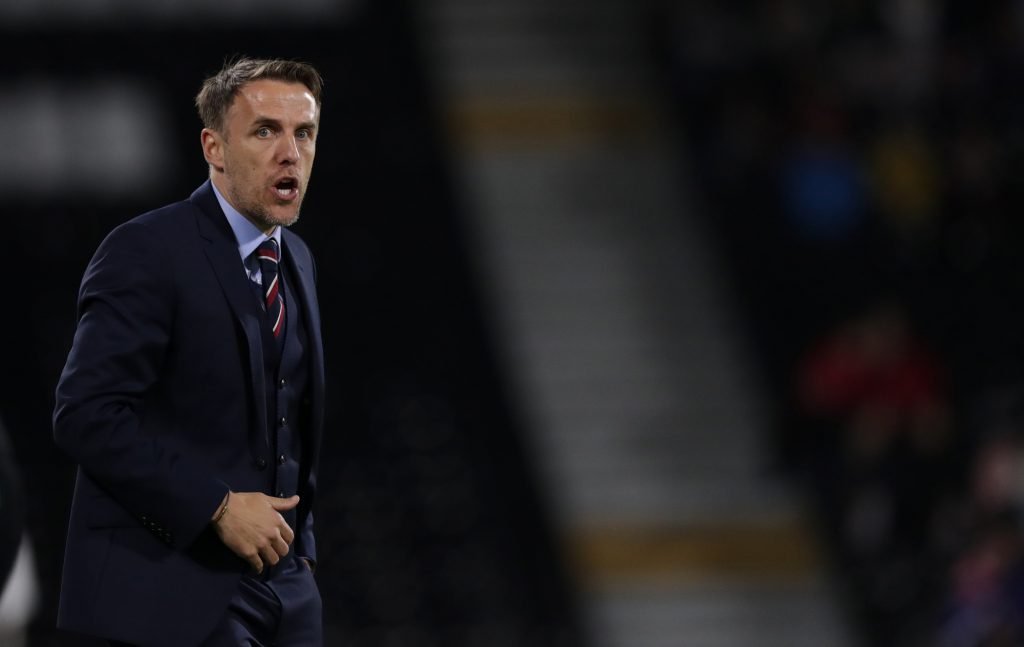 Understandably reluctant to single players out but praise for Leah Williamson and his goalkeepers and some interesting, passing mentions for a few other members of the squad:
Leah Williamson was, well… Leah Williamson. I've seen a different Leah this season than last season. I said to her two weeks ago, you're ready and it's now about giving her the experience to play, to challenge. I didn't think last year that she would be challenging Abbie [McManus], Steph [Houghton] and Millie [Bright] but now she's ready to challenge and that's a big thing. She has made great strides.
The two goalkeepers too, I thought were fantastic. Mary Earps again had a very good game and when Ellie Roebuck came on it was like it was her 100th cap, she just nonchalantly went through the game.
Toni Duggan, over the past 24 hrs has shown a side to her that I didn't know she had and has grown into it [her role as stand-in skipper for the game]. I'm not judging her performance because of what she has done this week and she gave everything tonight and got us the goal – when you travel that far [up the field], I think she got her just rewards.
Many players got minutes, like Lucy Staniforth. She needs minutes and she needs to believe that I believe in her because there's a player there and she needs to know it. And Abbie McManus just never lets me down.
Georgia Stanway realised she as playing senior football, not junior football. That's no disrespect – when we arrived at the stadium they caught me by surprise because they're probably the biggest team we've played in terms of their physicality and size, other than the Americans – she just learned that international football is a step up from U-20s and WSL and that you can't always just have it easy, she got a goal, she probably should have had a second.  I look at those players as part of an eight month process, so Georgia, Hannah [Blundell] and Gabby [George].
On the second goal being especially pleasing:
Yes, because I was wanting them to play forward with speed and all the way through the game I thought they were taking the safe option. I actually think that they think that every time they come out here it's a trial for the World Cup and they need to get that out of their heads because it is an eight month process and you're going to have good games and bad games. That second goal was everything that we wanted in a nutshell – a counter-attack with speed. Keets [Nikita Parris] made it. She made a difference when she came on with her speed in behind and Georgia finished it really well.
And on his other debut goalscorer, Chioma Ubogagu:
I think the words are probably better coming from Chi. [You can read them HERE] I've just left her to it because I've got a set of players that have embraced her like I've never seen a player being embraced. They've taken her into our family, they've literally walked her around the place and she never wants to sleep because I think she's come into an environment which she thinks is really special. You can see the smile on her face. She played a game in Sydney on Sunday and wanted to come and play in Austria on Thursday, which I think is really special.
On the team selection for both games:
We told them the team for both games on Monday night because we wanted to see the squad depth. Sunday is going to be a tough test and I want to make sure that that sell-out crowd see a real performance with intensity and to obviously celebrate what will be a special occasion for Steph.